Fantasy Bundesliga:
Must-haves and differentials for Matchday 7
By Christian Andrick
Ahead of Matchday 7, we have highlighted a must-have player (M) and a differential pick (D) from each game that you should consider for your Fantasy Bundesliga team.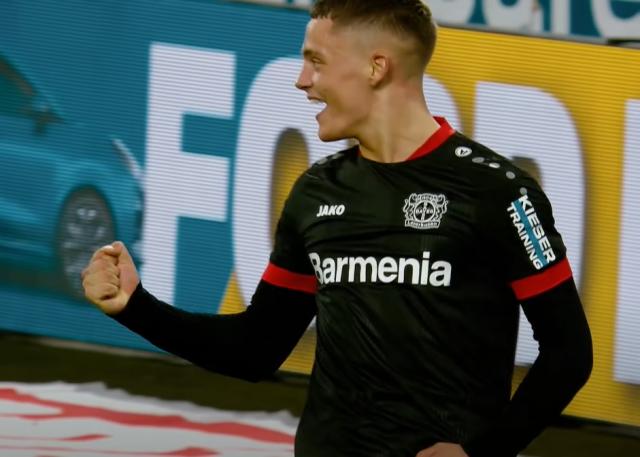 1. FC Köln v. SpVgg Greuther Fürth:


M: Anthony Modeste, Forward (KOE, 7.4M, 8%) - Although he missed the scoreboard last week, Modeste has been one of the bright spots up front so far this season, scoring four goals and making his way into the top three in Fantasy forwards. For well over half the price of most strikers in the top 10, Modeste will bring you solid production at an insane bargain.

D: Sebastian Andersson, Forward (KOE, 8.6M, 0%) - With Modeste drawing most of the attention, it is now opening up the space for Andersson to start making an impact on the pitch. Yet to score, Andersson had arguably his best game so far this season last week, starting and playing the full 90 with six shots taken as well.

Borussia Dortmund v. FC Augsburg:

M: Julian Brandt, Midfielder (BVB, 10.1M, 3%) - Brandt has only started one game so far this year in the Bundesliga and he played fantastic, scoring a goal and registering 14 Fantasy points in matchday four. Slated to start this week and now healthy from injury, we could see the Brandt that can dominate a match, especially with Haaland expected to miss the game as well.

D: Daniel Caligiuri, Midfielder (FCA, 9.3M, 1%) - Over his last four starts, Caligiuri has been important for Augsburg, creating three chances with 21 crosses and nine corners taken. A goal or an assist will come at some point and he will continue to take all the set-pieces.


VfL Wolfsburg v. Borussia Mönchengladbach:

M: Jonas Hofmann, Midfielder (BMG, 12.7M, 2%) - Even without scoring or assisting, Hofmann was still able to grab double digit Fantasy points last week with his stellar play against Dortmund. A statement win from Gladbach, their confidence will be high and Hofmann will be the player to benefit the most.

D: Maximilian Philipp, Forward (WOB, 8.2M, 1%) - Philipp has become an integral part of the Wolfsburg line up, starting every Bundesliga game so far except for one. He grabbed his first assist of the season last week against Hoffenheim as well. He is on pace to have his most productive senior season of his career in years.

VfB Stuttgart v. TSG Hoffenheim:

M: Borna Sosa, Defender (VFB, 11.3M, 12%) - Sosa has not had a real breakout game since matchday one, although he proved last weekend why he is one of the best fullbacks in the league, dominating and creating from the left flank. With his confidence back, Sosa and Stuttgart have to start making some noise as they are only one point off the bottom three.

D: Ihlas Bebou, Forward (TSG, 7.7M, 0%) - Bebou has only played two games so far this season, but made strides last weekend and proved he can still be deadly in the attack. With all focus going to be on Kramaric up top, Bebou could finally get his season kicked off in the right way.

Hertha BSC v. Sport-Club Freiburg:

M: Nico Schlotterbeck, Defender (SCF, 8M, 10%) - Schlotterbeck continues to play well this season and has scored double digit Fantasy in half of his games played so far. He is a top end player at a fraction of the price as well.

D: Lukas Kubler, Defender (SCF, 4.4M, 0%) - A defender who has now found himself playing midfield in the last two games, Kubler has contributed immensely to the attack. He has grabbed a goal and attempted six crosses as well.

RB Leipzig v. VfL Bochum 1848:

M: Angelino, Defender (RBL, 14.1M, 13%) - Angelino had his first game of the season last matchday that really reminded us of the breakout player from last year. With all the distractions behind him now, he can focus on the task at hand and be the best attacking defender in the league.

D: Yussuf Poulsen, Forward (RBL, 10.9M, 1%) - In his first start of the season last week, Poulsen grabbed his first goal. Against another lesser squad, Poulsen will once again have the same task at hand. A poor showing midweek for Leipzig in the Champions League should also light a fire underneath them as well to perform.

1. FSV Mainz 05 v. 1. FC Union Berlin:

M: Christopher Trimmel, Defender (FCU, 10.5M, 3%) - Trimmel is deployed as more of a right midfielder these days, and has flourished under the new formation. Double digit Fantasy points in his last two starts is proof that the results are improving with the change as well.

D: Jonathan Burkhardt, Forward (M05, 6.3M, 1%) - Burkhardt has had a great start to the season for his standards, starting all six games and grabbing one goal. He is getting more involved with others as well, creating two chances last week against Leverkusen.

FC Bayern München v. Eintracht Frankfurt:

M: Thomas Muller, Forward (FCB, 16.2M, 9%) - A tough matchup and game of the week, it feels as if some Muller Magic is going to be needed to settle the winner of this game. He always seems to show up when needed most and also when most are least expecting it as well.

D: Rafael Borre, Forward (SGE, 7.7M, 1%) - Now that his first goal is under his belt, Borre has relaxed and looks much more free and confident out on the field, including in their midweek Europa League matchup where he had three chances created. A matchup with Bayern will be his first opportunity to prove that he can carry the load up front. Back to back league games with goals will be a huge step further and very much needed for Frankfurt if they want to have another positive season.

DSC Arminia Bielefeld v. Bayer 04 Leverkusen:

M: Florian Wirtz, Midfielder (B04, 12M, 25%) - Quite possibly the most in-form player in the world at the moment, Wirtz has been outstanding in recent weeks. In his last six games including Europa League, Wirtz has six goals and three assists on 11 shots and 14 chances created. The sky's the ceiling for the young German.

D: Karim Bellarabi, Forward (B04, 6.7M, 0%) - Bellarabi hasn't played much this season so far but has always been a dangerous player for Leverkusen. Last matchday, he was productive with two shots taken and six crosses attempted. Another start will only add to his confidence.

Looking for other Fantasy Bundesliga articles ahead of Matchday 7? Check out all of our Fantasy Bundesliga tips and information here.




Related stories