Flick:
'The win was highly deserved'
By Henrik Petersen
Hansi Flick has reacted to Germany's 2-1 win over Romania.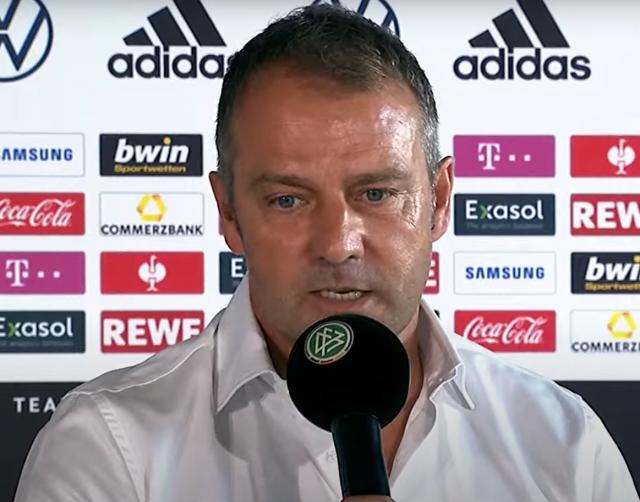 Germany recovered from an early deficit to defeat Romania 2-1 in a World Cup qualifier in Hamburg last night.


In the end, the win was 'highly deserved,' according to Germany coach Hansi Flick, who was pleased to see his team recover from the shock of going behind in the 9th minute.

"Conceding goals annoys me, full stop. It wasn't so easy to get back into the game, as well. The team fought, gave it their all and that gave the fans a lift, just as we wanted. The eventual win was highly deserved," Flick told reporters after the final whistle.

"I'm glad we won it and I'm pleased with the performance. The goal we conceded is natural for a team that is developing, and when it's not quite going your way, it's important to come back into the game and show our strength, and that's exactly what we did this evening."



More about the match
More about the teams