Baumgart on Leverkusen's "Wirtz Swoop":
"That shows you what kind of business we're in."
By Peter Vice @ViceytheSS
As regional rivals 1. FC Köln and Bayer 04 Leverkusen prepare for a crucial showdown on Sunday, the topic of the so-called "poaching" of Florian Wirtz simply cannot be avoided. 

Speaking to the Sunday edition of the Frankfurter Allgemeine Zeitung, Köln head coach Steffen Baumgart spoke of a "broken agreement".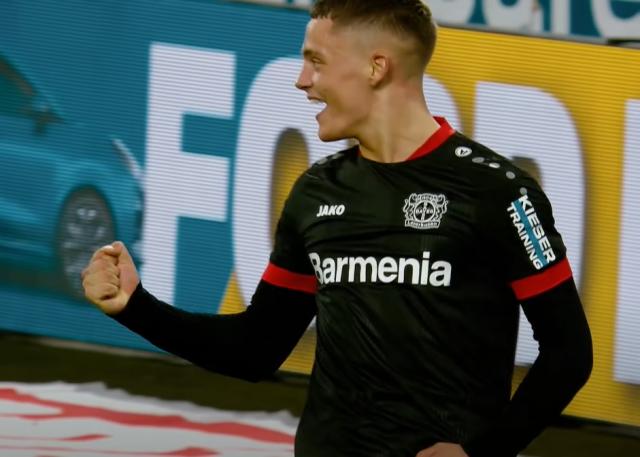 Two clubs separated by a mere few kilometers of Rhineland both have their backs against the wall ahead of a critical round nine Bundesliga fixture. Steffen Baumgart's Köln must dig deep to regain confidence following their 0-5 loss to Hoffenheim last week. Leverkusen scraped together some momentum with a 1-1 draw in the Europa League on Thursday, but absolutely must make a huge statement in the league after their 1-5 thrashing from Bayern.


When it comes to Köln vs. Leverkusen, the rivalry isn't nearly as heated as Köln vs. Gladbach. Many fan societies of the two clubs scheduled to meet on Sunday share cordial relations. In point of fact, the two clubs themselves have operated under a sort of unwritten code-of-conduct over the years. Vital to this tactic spirit of cooperation has been the understanding that neither organization would poach the others' players.

Obviously, all of this changed in the January 2020 transfer window. Bayer plucked then 16-year-old talent Florian Wirtz from the Köln youth ranks. At the time, B04 paid €200,000 for the German phenom presently valued at €65 million. Acknowledging that he had thought about exploiting a neighboring club in dire financial straits at the time, Leverkusen sporting CEO Rudi Völler claimed "it would be negligent not to get him [Wirtz]".

Current Köln trainer Steffen Baumgart was not with the cathedral city club at the time. The Geißböcke gaffer nevertheless spoke up on the matter when speaking to the FAZ Sonntagszeiting. In an interview to be published tomorrow, Baumgart spoke of a "broken agreement" that should exist between the three closely clustered clubs of Leverkusen, Köln, and Mönchengladbach.

"That understanding was thrown out," Baumgart told his interviewer, "That shows you what kind of business we're in."

"One has to say that a lot of money has flowed over there [to Leverkusen]," Baumgart continued, "We're simply not able to keep up. That club is owned by a business, after all. Köln [a fan owned club] and Leverkusen operate under different conditions and that has a big influence on these things."



More about Florian Wirtz