Kohfeldt speaks on new club and former one:
"I'm looking forward to the day when Werder play in the first division."
By Peter Vice @ViceytheSS
With three wins from three games, new VfL Wolfsburg trainer Florian Kohfeldt is off to the best possible start in his new appointment. 

Having finally had a chance to take a breather, the 39-year-old sat down to chat with Thomas Hiete of German footballing magazine Kicker. 

Among the topics covered where the whirlwind manner in which his new job came about, the new-coach's opinion of famous footballing administrator Jörg Schmadtke, and his feelings for his former club of 20 years.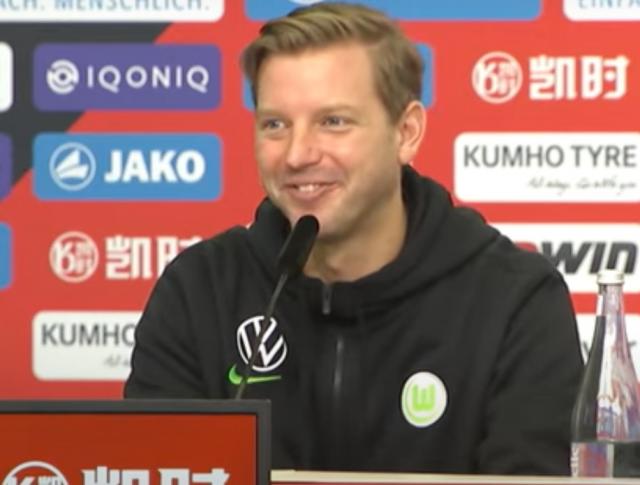 Sitting down over a cup of tea, Florian Kohfeldt finally had a chance to reflect on a very busy two weeks that saw him to return to the Bundesliga sidelines and return his new club to winning form. Bulinews is pleased to supply an abridged translation of a chat Kohfeldt had with Kicker magazine's Thomas Hiete.


The rapidity of the offer:

Kohfeldt had the contact number saved on his smartphone. The call came shortly after Mark van Bommel was released. Germany's green company team didn't even wish to contest one game with caretaker trainer Michael Frontzeck.

Kohfeldt said that chief exec Jörg Schmadtke and sporting director Marcel Schäfer booked him a ticket to Lower Saxony immediately and even arrived personally to pick him up at the airport. The young gaffer called this a great "appreciation of his worth".

Not bringing his usual assistants with him:

The swift manner in which everything was concluded meant that the former SV Werder Bremen front-man wouldn't be bringing any trusted assistants with him. Kohfeldt noted that there were "several other reasons for this". He did talk of respect for the the co-trainers he worked with in the Hanseatic city-state.


In particular, Kohfeldt said that he maintained contact with former German national team midfielder Tim Borowski and said that he could well envision working with him in the future.

Jörg Schmadtke:

Kohfeldt referenced the 57-year-old's long football administrative career as evidence that Schmadtke was "absolutely not a coach-killer". As further evidence, Kohfeldt cited the very public disagreements that Schmadtke had with previous head-coaches Bruno Labbadia and Oliver Glasner. In both cases, Schmadtke allowed the trainers to finish their respective seasons.

"I've always found Jörg to be very cordial," Kohfeldt said, "He usually works with coaches for a long time. He doesn't push the panic button at the first sign of a problem. He likes to exchange ideas, but still gives the coach the freedom to make the decision. I value his experience and exchanges. I seek it out."

On his general footballing philosophy:

Anyone who followed Kohfeldt's tactics at Werder closely knows that the young coach often deploys avant gardé constellations and isn't afraid to make drastic systemic changes. The 39-year-old didn't deny his tendency to do so, and even justified it on the grounds of "balance".

"I don't like to be someone who only stands for a certain type of football," he noted, "I think football needs balance, as long as it's very fast-paced in both directions. I'll also never relent on the need for intense defending."

On the final days at Werder:

After some 20 years in the Werder Bremen system, Kohfeldt found himself released shortly before a crucial relegation match on the final day of the 2020/21 season. Naturally, after serving as the team's head coach for three-and-a-half years, Kohfeldt felt it difficult to watch the relegation.

"I still follow Werder," he admitted, "Regarding their current situation, I won't comment. That's not my place. I'm just keeping all my fingers crossed. I'm really looking forward to the day when Werder plays in the first division again."



Related stories