Kimmich speaks for the first time since isolation: "I'm just a human being with fears and concerns"
By Peter Weis @PeterVicey
Joshua Kimmich appeared on German television Sunday to talk about his bout with COVID as well as his controversial decision not to get vaccinated. 

Certainly remorseful for what he put his team through, the German national team midfielder also wished to talk about some lines that were crossed in the public discourse over his case.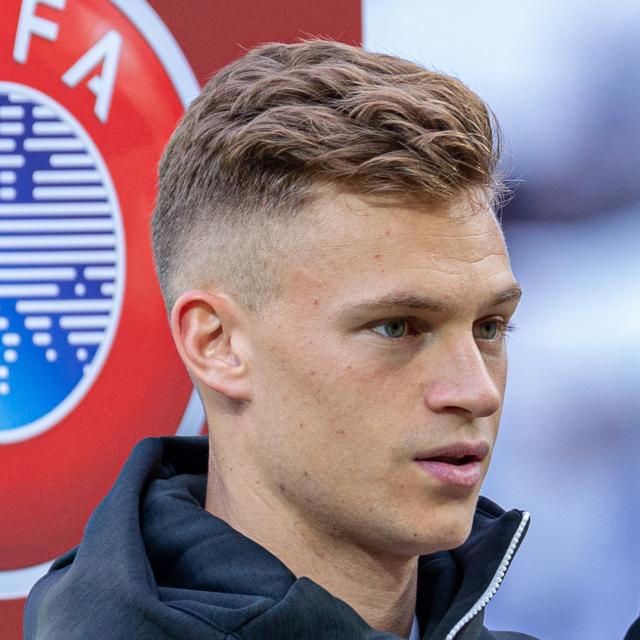 | | |
| --- | --- |
| Joshua Kimmich. | Photo: Steffen Prößdorf, CC BY-SA 4.0 |
The German national team midfielder at the very center of country's vaccination debate appeared on ZDF Sunday to discuss his highly publicized ordeal with COVID infection. Kimmich revealed that he regretted not getting vaccinated sooner and even said that he made an appointment to get inoculated during his second quarantine period.


"I already had an appointment during my second quarantine," Kimmich told the German broadcaster, "Unfortunately, the virus beat me to it. Of course, it would have been better for me to get vaccinated sooner."

"In general, it was just difficult for me to deal with my fears and concerns," the 26-year-old said when explaining his hesitance, "That's why I was undecided for so long."

Now ruled out for the rest of the calendar year after post-infection scans revealed residual fluid in his lungs, Kimmich apologized to his teammates for letting them down.

"I was the one responsible for missing several key matches and couldn't help the team," Kimmich noted, "That wouldn't have happened with a vaccination. That's why I let everyone down."

When it came to the issue of no-pay quarantines, Kimmich offered no resistance. The star footballer called it the "proper right" of his club and "acceptable".


Kimmich seemed a bit more interested in discussing some of the public calls claiming that, as one of the country's biggest celebrities, he had an obligation as a role model to take the shot.

"Of course I'm aware that I have a role model function," he noted, "And yet, I'm also just a human being who has fears and concerns. Respect, tolerance, and open-mindedness were values that were missing from my discussion. Boundaries were crossed there."

"It's not really my job to convince people to get vaccinated," he continued, "It's also not the right way to pressure everyone until they can't take it anymore. It's worth listening to what people are afraid of and why they have concerns."

Like many footballers, Kimmich reported only light symptoms from infection. He lost his sense of taste and smell for a period of roughly 48 hours.

Bayern's team doctor Dr. Roland Schmidt issued a statement on Sunday saying that the "fluid intrusions" in Kimmich's lungs were already in the process of regressing. Dr. Schmidt emphasized that he expected the player to make a full recovery after a period of rest.

Kimmich left little doubt that he planned to get vaccinated following his infection. Inoculation will nevertheless have to wait for at least a month as it is not recommended that the recovered don't take the four to twelve weeks after the infection has passed.



More about Joshua Kimmich
More about FC Bayern