Bayern updates:
Musiala and Gnabry opt for vaccination
By Peter Vice @ViceytheSS
Reports emerging in both German footballing magazine Kicker and Sport Bild now confirm that two of the members of the five Bayern professionals in quarantine have opted to get vaccinated. 

Some insights are also emerging into why some footballers are hesitant to take the shot.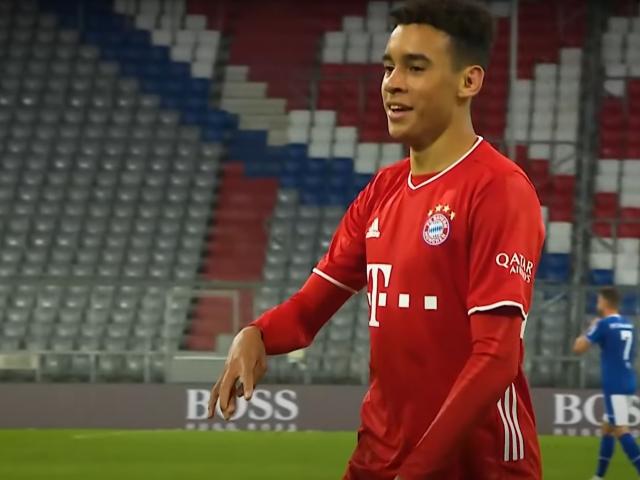 Frank Linkesch of German footballing magazine Kicker reports that, after seeking out multiple medical opinions, Jamal Musiala and Serge Gnabry of FC Bayern München have opted to get vaccinated.


Reports emerging on Sunday evening have about the Bayern quartet forced into precautionary quarantine have now been confirmed by multiple media sources. Musiala, Gnabry, Michael Cuisance and Eric Maxim Choupo-Moting were all subject to these measures precisely because they were unvaccinated. The widely known to be unvaccinated Joshua Kimmich has been in isolation since last Friday.

In an article appearing on Kicker's website, journalist Linkesch explained that the Bayern athletes were hesitant to take the shot in part because the club's own medical staff advised against it. Some of the new MRNA vaccines have been known to leave recipients feeling sluggish for a period of 24 hours or so. For footballers fighting for every edge on the training pitch, a day can seem like too much to lose.

According to Linkesch, some of Bayern's team physicians (aware that every bit of extra performance can be crucial for elite athletes) recommended that unvaccinated players get inoculated during the winter break instead of during this especially busy work phase. Another factor governing the decision making of some footballers, understandably enough, concerns the potential risk of heart problems.

While there is scant, if any, evidence that a COVID vaccine can adversely affect someone's respiratory system, the image of Christian Eriksen's cardiac arrest is firmly etched in the minds of many footballers. The shock diagnosis of Eriksen's fellow Dane Kasper Dolberg's later onset Type 1 diabetes and the news concerning Sergio Agüero's heart problems also concerns many who kick for a living.

The report notes that Musiala, who also as a teenager avoided getting inoculation because of the order of urgency, has taken his first shot. Gnabry is considered fully vaccinated after one shot, as he actually recovered from COVID earlier in the year.


Pressure will now only increase on the remaining unvaccinated trio of Joshua Kimmich, Michael Cuisance, and Eric Maxim Choupo-Moting. The non-vaccinated players are threatened with a potentially permanent quarantine loop as they must go into isolation every time they are in contact with an infected persons.

It also has now been confirmed that Bayern, and presumably other clubs, will not pay player wages if the otherwise healthy professionals are not allowed to work because of a personal choice. Such an arrangement is a bit messy, but legal.



Related stories