Eberl weighs in football vaccination debate:
"Kimmich not just making decisions for Joshua Kimmich."
By Peter Vice @ViceytheSS
In an interview with "GladbachLive", BMG sporting director Max Eberl spoke on COVID vaccination status within his club and weighed in on the Joshua Kimmich situation that upended the Germany's Nationalmannschaft during the most recent international break.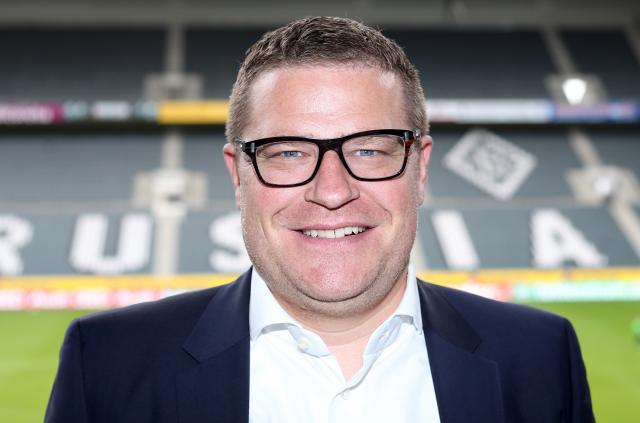 In the final analysis, the single COVID diagnosis that completely ravaged National team head-coach Hans Dieter Flick's roster this past week didn't end up affecting his team's performance on the pitch. Naturally, that doesn't mean that the debate over whether German footballers should face vaccine mandates has died down.


Midfielder Joshua Kimmich's non-vaccination status drove the other players out of the national team. Contact isolation protocols would have not forced the DFB to send home so many other actors if the entire team had been vaccinated. With four German Bundesliga clubs now requiring that their spectators show either proof of vaccination or recovery before entering the stadium, the question as to why this does not apply to the players persists.

In an interview with one of his club's media arms, Borussia Mönchengladbach sporting director Max Eberl mostly played it safe. After noting that it remained up to each individual to decide for themselves whether to get vaccinated, however, the 48-year-old spoke on the role that football figures have as role models.

"We can't just decide for ourselves without taking our sphere of influence into account," Eberl told "GladbachLive", "It's no coincidence that Joshua Kimmich found his way into this discussion. We have to factor our role-model-function into this decision."

"I thinks he's realized in recent weeks that he's not just making decisions for Joshua Kimmich," Eberl continued, "but as one of German football's most important 'poster children.'"

Eberl noted that the events of the past week had convinced the lone holdout of Gladbach's players and staff to get vaccinated.


"We're on our way to a 100 percent vaccination rate in our licensed area," Eberl said, "That means all players and staff. And that's precisely what we wish to represent. We have a standard as role-models that we wish to live up to, possibly even must live up to."

"At the beginning of the pandemic, the proclamation was that we wanted to go through this difficult time as a united society," the executive concluded, "I hope that we can return to the spirit of solidarity once again; one in which every individual chips in.



More about Joshua Kimmich