'10 games to go' promotion/relegation preview for the 2. Bundesliga
By Jesvin Nellissery,Matias Bengolo
The 2021-22 campaign has seen quite possibly the greatest 2. Bundesliga season of all time, with the end of the promotion and relegation battles closing in. With 10 matches to go, Matias (@SCPaderbornEN) on Twitter and Jesvin (@JayBVB_) have decided to take a look at all 18 teams and preview the craziness to be in the last 10 fixtures of the season.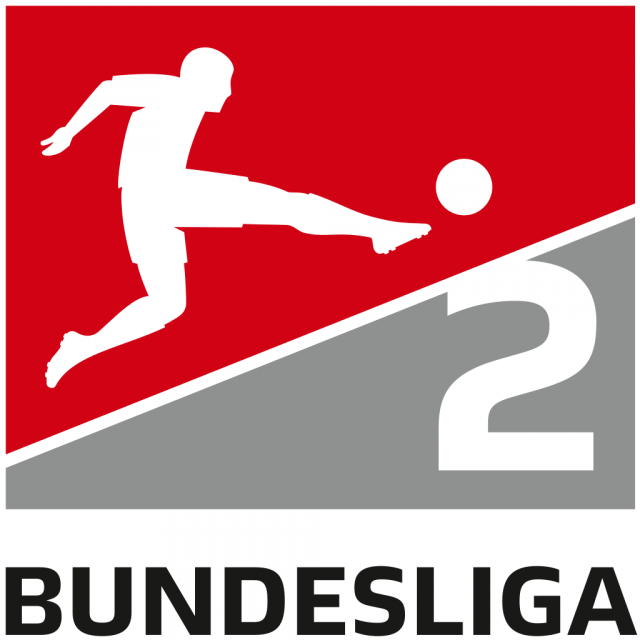 1. SV Werder Bremen

2021-22 full record: 12-6-5 (w/d/l)
2021-22 home record: 5-4-2
2021-22 away record: 7-2-3
Top scorer: Marvin Ducksch (13 goals)
Coach: Ole Werner


Expectations: The misery of going down last season from the Bundesliga did not go unnoticed by the Werder Bremen board and they looked to bounce back immediately following their first demotion from the top flight since 1979/80. They made the splash move of hiring SV Darmstadt manager Markus Anfang who was tasked with getting the Green-Whites back up to the Bundesliga at the first attempt. The charge to return the top flight did not go well under Anfang, with the team in mid-table in November and then the saga involving Anfang's fake vaccine pass. Anfang was subsequently fired and former Holstein Kiel boss Ole Werner was installed to steady the ship and guide Werder back on the right path, and he did just that. Since being appointed, Werner has won every single one of his matches which has seen Werder soar up the table to now being the Tabellenführer on 42 points. It looked for a while that Werder may sit in mid-table for this season, but the Anfang drama was the perfect catalyst for a reaction, a reaction that has SVW fans dreaming of achieving the goal of going straight back up.

Issues: Under Ole Werner there have been no flaws to report on because they have won all of their games since the former Kiel manager took over, however, under Anfang the defence was particularly leaky. At the time of Anfang's departure, Werder had a goal difference of 0, scoring and conceding 20 times. But since the arrival of Werner, those defensive issues seem to have resolved themselves as they can boast a +13 goal difference (ranked 5th in the league) by bagging 23 goals and only letting in 10.

Interesting analytics: According to Transfermarkt, SV Werder Bremen has the most expensive squad in the 2. Bundesliga with an estimated €42.5m ahead of their Nordderby rivals Hamburger SV.

Prediction: With how tight the battle for promotion is this season, don't be surprised to see any of Werder, St. Pauli, Hamburg, Darmstadt, or even Schalke be the leaders going into the final day and then go and miss out on promotion. This could go any way but it would be wrong to say that Werder won't be in that top 3 and that could be the case come the end of the season.


2. Hamburger SV

2021-22 full record: 10-11-2
2021-22 home record: 6-6-0
2021-22 away record: 4-5-2
Top scorer: Robert Glatzel (14 goals)
Coach: Tim Walter


Expectations: Der Dino have been in the 2. Division since the 2018/19 season and one of Germany's most successful sides in history are itching to finally be back in the top flight. They made their alteration in manager hiring Tim Walter the ex-Stuttgart manager, but they had to find a way to replace the greatest striker in 2. Bundesliga history, Simon Terodde. Terodde went to Schalke on a free and they brought in Cardiff City striker Robert Glatzel who has performed very admirably in the absence of Terodde. Performing so well that Hamburg find themselves in 2nd place in the table, just a point behind the leaders Werder Bremen. As was the case at the start of every season since their relegation, the expectation was for Hamburg to be going back up to the Bundesliga, and after 3 4th placed finishes in a row Tim Walter looks set to end their brief stay in the 2nd tier.

Issues: As impressive as the home record looks as well as the fact that Hamburg have only lost twice all season, the tri-colored diamond have drawn more games than they have won. They either haven't been able to finish teams off, they have let their opponents back into the game, or they haven't been good enough to trouble the scoreline.

Interesting analytics: Hamburg have the best defence in the entire 2nd division, only conceding 21 goals all season. The next lowest is Schalke with 27. Their defensive solidity has meant that Hamburg have the best goal difference in the league with +21 compared to Schalke and Darmstadt who have a goal difference of +18.

Prediction: Hamburg really need to put wins together and stop drawing games if they are going to solidify their spot as a top 3 2. Bundesliga club. Their next match is the Nordderby against bitter rivals Werder Bremen, 1st vs 2nd at the Volksparkstadion. This really is the biggest Nordderby in recent history because it could well be the difference in who goes up automatically from this division. If Hamburg do win that game at home with their imperious home record, it would be a safe bet to say Hamburg will go up.


3. Darmstadt 98

2021-22 full record: 12-5-6
2021-22 home record: 6-2-3
2021-22 away record: 6-3-3
Top scorer: Philipp Tietz & Luca Pfeiffer (12 goals)
Coach: Torsten Lieberknecht

Expectations: Darmstadt have flirted with the top 3 spots in the league in the last 2 seasons, but they ultimately ended up with a 5th and 7th placed finish respectively. Werder Bremen nicked their head coach Markus Anfang and the Lillies replaced him with Torsten Lieberknecht, who last managed MSV Duisburg who now reside in the 3. Liga. There would be the huge hole left by the superb Serdar Dursun who earned a move to Fenerbahce in the Turkish Super Lig, and Darmstadt looked to 2 new arrivals to help fill the void. Philipp Tietz and Luca Pfeiffer have bagged 12 goals each this season as well as laying on 4 assists and 3 assists respectively. However, the realistic expectations from Darmstadt fans was to compete for the playoff spot, but they have been really consistent this season and somewhat overperformed to a point where they can really challenge for an automatic promotion spot and return to the Bundesliga for the first time in 5 years.

Issues: Darmstadt have had strange results this season, especially against teams they should be beating, for instance, they failed to beat Hansa Rostock in both of their meetings this season, including a 2-1 defeat to the newly-promoted side. A 2-2 draw with, at the time, a 14th-placed Hannover whilst sitting on the top of the table was a very odd result for the Lillies and this was after they were ripped apart at home by Hamburg 5-0. A 3-1 home defeat at home to Fortuna Düsseldorf who were 13th at the time, was also slightly worrying, as was the 1-1 draw with 15th placed Holstein Kiel. But their form against the other promotion chasers has been brilliant, 3-0 victory over Werder, 4-2 away win against Schalke, a 4-0 drubbing on St. Pauli, and they went to the Volksparkstadion and picked up a point on MD 4.

Interesting analytics: Torsten Lieberknecht's side are the current top scorers in the league with a total of 48 goals scored this season. Both Tietz and Pfeiffer find themselves in the top 10 for goals this season, in a joint-6th place.

Prediction: Darmstadt still have to face Werder, St. Pauli and Schalke again, the 2 former are both away trips to the Weserstadion and the Millerntor Stadion. They have to play 6 of the top 8 in their final 10 games, they have the hardest run-in of any of the promotion contenders and it will be difficult for them, but as they have shown throughout the season, they have been able to pull off results against teams around them and they may well end up in that playoff spot.


4. FC St. Pauli

2021-22 full record: 12-5-6
2021-22 home record: 8-2-1
2021-22 away record: 4-3-5
Top scorer: Guido Burgstaller (16 goals)
Coach: Timo Schulz

Expectations: St. Pauli have been a mid-table side for most of their time in the 2nd division following their relegation from the Bundesliga in 2010/11, and with a 10th place finish last season not much was expected from the Kiezkicker in way of challenging for promotion. But this season has been a fantastic year for the Hamburg-based outfit. A 3-2 derby win at home against Hamburger SV, as well as a win against Schalke, saw St. Pauli lead the 2. Bundesliga by 4 points going into the winter break. But since the resumption of the Rückrunde, St. Pauli have found wins hard to come by (as of MD22 1/4 wins). With the side still topping the table at the time of this article being written, it is fair to say this season has gone well beyond the expectations many had placed upon St. Pauli and they could well be back in the top flight come the 15th of May.

Issues: St. Pauli have fallen into trap games, matches that they should be winning on paper but they fail to win when all fingers point to a slam-dunk victory for the Men in Maroon. Games such as the 4-0 defeat on the road to Darmstadt, 3-0 away defeat to Kiel, only managing a 2-2 draw with Erzgebirge Aue, a shock 3-0 home loss to Hannover, and a 1-1 draw away in Düsseldorf have seen St. Pauli's comfortable lead at the top of the table get cut down to the point that they are level on points with Werder Bremen (as of MD22). These dropped points could prove vital at the end of the season considering how wide-open this title race is.

Interesting analytics: The Kiezkicker were along with their bitter rivals Hamburg, being the only teams in the German 2nd division not to lose a match at home this season, but they lost that honor in their 3-0 defeat to Hannover. However, their away record pales in comparison to the superior home record. As stated above the record of 4-3-5 on the road puts the team in the middle of the pack in the Auswärtstabelle.

Prediction: St. Pauli's title-winning hopes will ultimately fall on Matchday 29 when they will host Werder Bremen in the battle of the current top 2 (AS OF MD22), but regardless of how that game against Werder pans out, St. Pauli should be able to tie up the season and return to the top flight of German football for the first time in over a decade.


5. Schalke 04

2021-22 full record: 12-4-7
2021-22 home record: 7-2-3
2021-22 away record: 5-2-4
Top scorer: Simon Terodde (15 goals)
Coach: Dimitrios Grammozis

Expectations: It was incredibly shocking to see Schalke go down from the Bundesliga in the fashion that they did, rock bottom with a woeful 16 points. Schalke employed more managers in the season (4) than they had wins all season (3). It was a dreadful, dismal display and wholesale change was to be expected, a mass exodus of star players such as Weston McKennie joining Juventus permanently, Amine Harit, Suat Serdar, Matthew Hoppe, Mark Uth, Sebastian Rudy, Bastian Oczipka, Omar Mascarell, and many many others. Dimitrios Grammozis had a major task at hand to rebuild the squad and get the Königsblauen straight back up. Schalke brought in King of the 2. Bundesliga Simon Terodde on a free from Hamburg, as well as Marius Bülter from Union Berlin for €800,000, and the experienced head of Danny Latza from Mainz on a free. The expectation for Schalke was simple, return to the Bundesliga as quick as possible, meaning go back up this season. But it has not been plain sailing for the 7-time German champions.

Issues: Schalke have not actually been inside the top 2 of the 2. Bundesliga at all this season, their peak position was 3rd in the table from the stretch between matchdays 10 and 12. They have not been anywhere near as consistent as any of their fans would have liked them to be, in fact, their current stretch from MD 21 to MD 23 has been the most stable the club has been in terms of league position since that run of being in 3rd place for 3 consecutive matchdays.

Interesting analytics: For how much slack they get for being a poor defensive side, Schalke have allowed the 2nd fewest shots on target in the whole league. Only Werder Bremen have allowed fewer shots on target than the Royal Blues with a total of 83 compared to Schalke's 84. From those 84 shots on target, 59 have been saved, which is a 69% save percentage. Add to this that Schalke have kept 8 clean sheets in the league along with Darmstadt, only Nürnberg and Hannover have kept more with 9.

Prediction: The run-in for Schalke is less daunting than that of Darmstadt but they do have to run into the Lillies in an away fixture which is sandwiched between home games against Heidenheim and Werder Bremen. They still have to play St. Pauli again and will be looking for revenge but they also have 4 of the bottom 5 to play in this stretch of 10 games. It is more favorable towards Schalke but their lack of consistency this season has many people worried, and a playoff spot may be their realistic aim for them to get back up.


6. FC Heidenheim

2021-22 full record: 11-5-7
2021-22 home record: 7-3-1
2021-22 away record: 4-2-6
Top scorer: Tim Kleindienst (7 goals)
Coach: Frank Schmidt

Expectations: Heidenheim have never tasted the glory of promotion to the Bundesliga in their history, and since being promoted to the 2. Bundesliga in 2013/14 after winning the 3. Liga title that season Heidenheim have never been a perennial challenger for the promotion places. In 2019/20 they made it to the playoff round but were defeated via the away goals rule by Werder Bremen. Mid-table/top-half is really where FCH have resided mostly in their 2. Liga tenure and this season was expected to be another top-half finish and so far, while they haven't wowed anyone, they have been in the mix for the top 3. So much so that they did occupy the 3rd place playoff spot for a couple of matchdays, but they find themselves in 6th right now. Tim Kleindienst is back for a 4th spell with the club and he leads their scoring charts with 7 strikes on goal this season and the left-winger Tobias Mohr has a total of 12 goals and assists this season and FCH have an outside shot at making it back to the playoffs, and that would exceed everyone's expectations.

Issues: While defensively they have been good with the 4th fewest goals conceded in the league, Heidenheim have a goal difference of 0. They are the lowest scorers in the top half of the table with only 29 goals, and no player in the squad has reached double digits in goals. So if they are to make a good run for the promotion places, goals are needed to propel them forward.

Interesting analytics: Heidenheim have only lost once at home which is a tremendous record, however, their away record is particularly concerning. 4 wins, 2 draws, and 6 losses. It's a real Jekyll and Hyde formbook, going to the Voith-Arena is a daunting task but welcoming FCH to an opposition stadium is a lot more daunting for FCH based on the formbook.

Prediction: It will be a longshot for Heidenheim to go up to the Bundesliga, but this league can throw up so many surprises for any team and you should not be shocked to see if Heidenheim get catapulted up the table thanks to other teams' misfortunes. I still don't think FCH will go up, but a top-half finish at around 6th or 7th is still a good season for the team from Badem-Wüttemburg.


7. 1. FC Nürnberg

2021-22 full record: 10-6-7
2021-22 home record: 6-2-4
2021-22 away record: 4-4-3
Top scorer: Erik Shuranov & Nikola Dovedan (5 goals)
Coach: Robert Klauß

Expectations: 1. FC Nürnberg are the 2nd most successful club in German league history with 9 Bundesliga titles to their name, but they haven't been back in the top flight for more than 1 season since 2013/14. They had a very brief stint in 2018/19 where they went down with 19 points and they almost went down the very next season to the 3. Liga, but were saved thanks to victory in the relegation playoff game. Their league positioning since their 13/14 relegation has been fluctuating drastically: 9th, 3rd, 12th, 2nd, 18th (Bundesliga), 16th, 11th, and currently sitting in 7th place. For a club known as 'Der Club' and a club of the stature and size of FCN, they shouldn't be in the 2nd division. But they aren't a Bundesliga-ready team yet, the lower end of the top half of the table are realistic expectations for Nürnberg.

Issues: Similar to that of Heidenheim, FCN have a goal difference of 0. 32 goals scored and 32 goals conceded, which ranks them 9th in the league for goals scored and 10th in the league for goals conceded. Painfully mediocre for a club of Nürnberg's size and notoriety.

Interesting analytics: FCN's goalkeeper Christian Mathenia leads the division with the most clean sheets. He tops the goalkeeping statistic by himself with 9, 1 clear of SV Darmstadt's Marcel Schuhen.

Prediction: A mid-table finish looks likely for Der Club, however, there is the possibility they fall even further down the table as they still have to play all 6 teams that sit above them in the table. Hannover, Dynamo Dresden, SV Sandhausen and Holstein Kiel are their other games, but considering their run-in, I do think FCN will slide down the table and finish in the mid-table range.


8. SC Paderborn 07

2021-22 full record: 8-8-7
2021-22 home record: 2-4-6
2021-22 away record: 6-4-1
Top scorer: Sven Michel (14 goals - no longer at club)
Coach: Lukas Kwasniok

Expectations: Paderborn finished in a mid-table position for the first time in 8 years last season, and the same is happening this season. The main aim in the summer for sporting director Fabian Wohlgemuth was to make profit, and he did that by buying winger Chris Führich for cheap and then selling him for a few million to Stuttgart. Despite having a good first half of the season, Union Berlin came knocking for top goalscorer Sven Michel on transfer deadline day in the winter, and he couldn't say no. The current SCP07 squad is depleted, and a right-back even had to play in striker for one match.

Issues: The Ostwestfalen side boasted one of the best defenses at the start of the season, but now they are close to conceding more goals than Dynamo Dresden and Fortuna Düsseldorf.

Interesting analytics: Paderborn topped the 2. Bundesliga table on matchday seven after a 4-1 win over Aue, and since then they've only won 5 in 17 games.

Prediction: The results haven't necessarily merited the performances recently, and goals have been tough to come by. Paderborn will be a solid mid-table side, better than your average. However selling key players almost sets you up for a mediocre season, and Paderborn are having just that. The team does look good enough to mount a serious push for promotion next season, but at the same time many teams in this league can say that as well.


9. Karlsruher SC

2021-22 full record: 8-8-7
2021-22 home record: 5-4-3
2021-22 away record: 3-4-4
Top scorer: Philipp Hofmann (12 goals)
Coach: Christian Eichner

Expectations: Karlsruher as a club in the last 20 years have been incredibly volatile with their positioning in the tables, bouncing around the top 3 German divisions. However, all but 5 of their last 20 seasons have been spent in the 2. Bundesliga. They have won the title in 06/07 and were so close to going up in 14/15 after finishing in the playoff spot, but they lost in heartbreaking fashion to Hamburg after extra time. Since then, it has been a sharp decline followed by an equally quick ascent. Having achieved a 6th place finish last season, the expectation for Christian Eichner's men to be around that same spot again, the lower end of the top half or at the lowest, mid-table. So far, it may be a slight underachievement, but since this is their 3rd season back in the 2. Bundesliga, lying in 9th as of matchday 24 is a good position to be in.

Issues: Like many of the clubs in this list, KSC have been a victim of inconsistency. Their longest unbeaten run was 5 games at the very start of the season, and since then they have only been on a 3-game unbeaten run only once. 8 wins, 8 draws, and 7 losses scream of mid-table mediocrity and it is no wonder KSC find themselves glued right to the centre of the 2nd division table.

Interesting analytics: Karlsruher rank in 7th place when it comes to goals scored with a total of 40 this season, but they also rank in 7th for goals conceded with 35 being let in by the KSC defence. This quite ironically puts Karlsruher's top scorer Philipp Hofmann in 7th place in the goalscorers list and puts KSC in 7th for the fewest clean sheets.

Prediction: With not much more to be expected of KSC this season, a mid-table finish seems likely and this is good stability for the club. Another good season without many fears or overachievements means that Karlsruher can build upon the squad and make the necessary steps forward to return to the Bundesliga again.


10. SSV Jahn Regensburg

2021-22 full record: 9-4-10
2021-22 home record: 5-2-5
2021-22 away record: 4-2-5
Top scorer: Max Besuschkow & Sarpreet Singh (5 goals)
Coach: Mersad Selimbegović

Expectations: A team that just about staved off relegation was probably going to expect to experience that same kind of season once again. But Jahn Regensburg shocked the whole league when they won all 4 of their opening games in convincing fashion and were in the top 2 for 12 straight matchdays. Any thoughts of a relegation fight this season were very promptly quashed as Jahn Regensburg have been on what can only be described as a fairytale run. On-loan FC Bayern midfielder Sarpreet Singh has been an absolute revelation for the Jahnelf contributing 5 goals and 8 assists from 22 games. However, they have been back on a downward trend again, losing 9 of the last 11 matches leaving them in 10th place. But 10th place is by far and away a massive overachievement for the club considering they were on a downwards trend of finishing positions in the last 4 seasons.

Issues: This stretch of 11 games since the victory in matchday 12 over Ingolstadt has been very concerning for the Jahn Regensburg fans. Admittedly, that was an incredibly tough run for Jahn considering they had to play all of the current top 7 in that 11 game stretch, but only 2 wins in that time is a cause for concern as a Jahn Regensburg fan who hopes this doesn't end up being a freefall down the league.

Interesting analytics: Jahn Regensburg as a side are ranked 6th for most goals scored in this season with 42, but are 4th in the list for most conceded with 37. That total is the most conceded by a team outside the relegation zone and playoff spot.

Prediction: I don't expect Jahn to enter a freefall, but they will lose a couple more games down this final stretch of 10. I don't see them falling towards the relegation zone but I don't see them making their way up the table either, it'll be a mixed bag of results but it won't be detrimental for the side, a mid-table finish is the prediction from me for the Jahnelf.


11. Holstein Kiel

2021-22 full record: 8-7-8
2021-22 home record: 5-2-5
2021-22 away record: 3-5-3
Top scorer: Benedikt Pichler (6 goals)
Coach: Marcel Rapp

Expectations: It was always going to be tough for Holstein Kiel to replicate what happened last season. After the agonizing fourth-place finish, Kiel lost major stars. Jae-sung Lee, Janni Serra, Jonas Meffert, Makana Baku and Jannik Dehm all departed the port city. If that wasn't bad enough, coach Ole Werner just couldn't carry on as coach after a 3-0 defeat to Hannover on the seventh matchday. I think the most important expectation for Storks fans is that your team isn't in a relegation fight, and there is growth there. Losing so many key individuals and then your coach was tough.

Issues: They just haven't really got going until recently. Marcel Rapp was appointed and has steadied the Stork ship, but before then the team looked bereft of confidence, and struggled to win easy games.

Interesting analytics: It must be tough seeing Ole Werner win 7 of his first 8 games as Werder Bremen coach, but Kiel are actually only 3 points behind him in 2022.

Prediction: The Storks will be absolutely fine, may win some games as underdogs and it's about next season and preparing for that now.


12. Hannover 96

2021-22 full record: 7-7-9
2021-22 home record: 3-4-4
2021-22 away record: 4-3-5
Top scorer: Sebastian Kerk (6 goals)
Coach: Christoph Dabrowski

Expectations: After losing Marvin Ducksch to Werder Bremen, Genki Haraguchi to Union Berlin and Timo Hübers to 1. FC Köln, the disappointment of last season seemed to have the potential of being worse. However, the buy of Sebastian Kerk for 55 thousand euros was fantastic, and the Hannover team began to look fun. Chief executive Martin Kind appointing the wrong coach. After a summer full of Steffen Baumgart to H96 rumors, Hannover went the completely opposite direction and appointed Jan Zimmermann. His best coaching gig was at TSV Havelse, and now he had to go to a big club in Hannover. Of course he'd be relishing the challenge, but Die Roten were not good in his 17 matches as coach, only winning 5. They did only lose 7, but Hannover has higher ambitions.

Issues: Too good, too late: Christoph Dabrowksi has come in after a caretaker spell and is currently the third best Hannover coach ever if you look at point-per-match figures. With a score of 1.89 points per match, Hannover have shown what they could be all season. They don't have a major goalscoring option either, and Kerk is a creative midfielder, so they are relying on him a bit too much.

Interesting analytics: Since matchday 16 when Dabrowski took over from Zimmermann, Hannover are 6th in the 2. Bundesliga with 14 points - level with Schalke in 3rd.

Prediction: H96 may well roll until the end of the season with a continued good performances and effort, but it was just too late to mount any sort of challenge at the top. It is a better season than last, though. It's not where Hannover fans want to be, but there has been some good development in their team this season. A solid mid-table finish for me.


13. Fortuna Düsseldorf

2021-22 full record: 7-5-11
2021-22 home record: 3-4-5
2021-22 away record: 4-1-6
Top scorer: Rouwen Hennings (12 goals)
Coach: Daniel Thioune

Expectations: Since Bundesliga relegation in 2020, Fortuna fans may have expected their team to at a minimum be fighting for promotion, or at least in the mix of the promotion fight. After spending over 1 million euros in the summer, the expectation was to improve on the 5th position finish last season. Uwe Rösler was out of the door, and Christian Preußer was in. A relatively unknown coach, from the lower leagues in Germany, had his big chance at management in the top German leagues. He won promotion with SC Freiburg II, and with his Christian Streich connection, Fortuna must've hoped for a long-term appointment. That didn't happen, and Fortuna are now stuck in the promotion fight with just ten matches to spare. Why?

Issues: Preußer left on a 4-game losing streak, his helm was ended after back-to-back 1-0 defeats. Daniel Thioune replaced him, with the aim of just keeping a huge club in the second division. Thioune seems to have made an instant impact as Fortuna defeated Schalke 2-1 in his first match as coach. So, what has gone wrong for F95? Despite winning against Schalke, Fortuna could not buy a win at home. At the winter break mark, F95 had only won once at home all season. There have been off-the-field issues too, sporting director Uwe Klein has been under public pressure after failing to renew a young, talented goalkeeper's contract.

Interesting analytics: As mentioned, the home form has been tragic. Fortuna spent over a million euros on Felix Klaus, a 29-year-old winger (according to Transfermarkt). He hasn't scored in 17 games, and looks to be a complete flop. You can't spend money like that on a player for them to not work out for you. Maybe that highlights a bigger problem.

Prediction: Fortuna won't be relegated, and at worse they will be playing two legs against a 3. Liga team. Thioune has instilled something new (and at the right time). As of writing, they are about to play Erzgebirge Aue. Düsseldorf still play Hansa Rostock (15th), Hannover (12th) and Dynamo Dresden (14th) - they have it in their own hands.


14. Dynamo Dresden

2021-22 full record: 7-5-11
2021-22 home record: 5-2-4
2021-22 away record: 2-3-7
Top scorer: Christoph Daferner (10 goals)
Coach: Alexander Schmidt

Expectations: If you'd have asked Dynamo Dresden fans what their expectations for the season were on matchday 1 when they were 1st in the table, some would've said a nice season. However, the reality of the 2. Bundesliga then kicked in for Alex Schmidt's side. Now, they're very much in the relegation fight. With an expenditure figure of over 1 million euros, Dresden significantly upgraded on their title-winning 3. Liga side of the previous season. Julius Kade came in for another 2 years, Oliver Batista Meier and Brandon Borrello were all brought in for money, and Dresden seemed to be going for it.

Issues: I don't see many issues with this Dresden team, they have a goalscorer in Daferner, a solid midfield and adequate defense. If anything, injuries have been the killer for this Dresden team, and that may have sparked some bad patches at times. Perhaps most notably is Tim Knipping, a very solid defender that Dynamo have been without since August because of a cruciate ligament rupture.

Interesting analytics: I think a very interesting part of Dresden's season thus far has been the bad and good patches of form. At the start of the season they won 3 of their first 4 fixtures, as well as a Pokal game against Paderborn. Then they lost 3 in a row, beating Werder Bremen 3-0 and proceeding to then lose 5 on the spin. The list continues, with bad results then a few good results, but they are the most consistent of inconsistencies.

Prediction: Despite no wins in their last 5 matches, and a relegation battle creeping on them, I would bet on Dresden been just about OK this season. There are definitely worse teams, but the constant bad spells of form does worry me a bit with them. Their schedule does look good though, and they should win enough games to be a 2. Bundesliga team next season.


15. Hansa Rostock

2021-22 full record: 6-7-10
2021-22 home record: 2-3-6
2021-22 away record: 4-4-4
Top scorer: John Verhoek (12 goals)
Coach: Jens Härtel

Expectations: A second-half-of-the-season rally from Hansa meant they were promoted for the first time since 2012. They only lost one game in their final 18 matches, and the morale was very strong going into the second division. Rostock fans will have expected a difficult season, with the league being the toughest 2. Bundesliga to date.

Issues: Inconsistency for me. They win some games fantastically, then lose the next one awfully. Some may say this is just the characteristic of a team that's around the relegation places but good enough to stay out of it, but for me there needs to be more consistency. As I'll speak about in the next part, they aren't winning enough recently too.

Interesting analytics: Since matchday 14, Hansa Rostock have only won one game, losing 4.

Prediction: Hansa should stay up, and they still have some good fixtures to play. They are one of the teams in that relegation fight that can rally a few matches and then be completely out of it. They should be fine.


16. SV Sandhausen

2021-22 full record: 6-7-10
2021-22 home record: 1-4-6
2021-22 away record: 5-3-4
Top scorer: Pascal Testroet (8 goals)
Coach: Alois Schwartz

Expectations: Sandhausen went into their 8th consecutive 2. Bundesliga season with the same objective as most others: just stay up. The addition of Pascal Testroet from Erzgebirge Aue lifted Sandhausen fans; the winger scored 12 goals and assisted 10 last season. Not only was that a huge signing for SVS, but it also hurt a fellow relegation fighter in Aue. Although results weren't smooth to start the season, with only one victory in their first seven matches, Sandhausen decided to sack dual coaches Stefan Kulovits and Gerhard Kleppinger, replacing them with former SVS coach Alois Schwartz. The move worked well, as Sandhausen have been steady, gaining 21 points in 16 games.

Issues: The home form may seem alarming, with only one victory at the BWT Stadium on Hardtwald all season, but the away form backs the home form up. Despite having one of the worst home records in the division, Sandhausen are 4th in the league on their travels, with a positive record of 5 wins and 3 draws in their 12 away matches.

Interesting analytics: Since matchday 15, Sandhausen have been 9th in the table, with only 2 defeats in 9 games. If only they'd have started the season better.

Prediction: SVS are comfortably away from the automatic drop zone now, and can finally look above them. They may well participate in the playoffs, which would be nerve-racking but one where Sandhausen definitely have the quality to win over two games.


17. Ingolstadt 04

2021-22 full record: 3-6-14
2021-22 home record: 1-4-6
2021-22 away record: 2-2-8
Top scorer: Filip Bibija (5 goals)
Coach: Rüdiger Rehm

Expectations: After promotion from the third division, Ingolstadt fired coach Thomas Oral. Würzburger Kickers did the same a season earlier, and finished last. Roberto Pätzold took over the helm and only lasted nine games, Andre Schubert only completed nine games too. Rüdiger Rehm has given Schanzer fans something to cheer about, with a 5-0 demolition in Nürnberg and a 3-0 victory at home to Dynamo Dresden. They have a positive goal-difference with Rehm too, they have scored 11 goals and conceded 17. The expectations for Ingolstadt was to give a fight to stay up. Until recent results, that aim had not been fulfilled. It is still a mammoth task for the Bavarians, but one with optimism since Rehm has been coach.

Issues: I highlighted the coach issue in the expectations segment but another problem is their team just isn't good enough. Ingolstadt particularly had an issue with losing players on free transfers in the pandemic and their squad has just slowly deteriorated. The Nassim Boujellab experiment failed miserably, and the Ingolstadt team hasn't seen a key performer, someone that can change the game around. This is well highlighted with the Ingolstadt top goalscorers and most assists, Filip Bilbija tops the list with only 4 goals this season, while in the assists it's Eckert Ayensa with 4 (he had 3 in one match). They lack game-changers, while most teams in the division have them.

Interesting analytics: Despite their awful season, Ingolstadt still has a negative transfer record, spending £495 thousand while gaining £315 thousand in transfers. Ouch.

Prediction: It will take some sort of miracle for Schanzer to be a 2. Bundesliga team next season. They haven't been above the bottom three this season, and I don't expect that to change. They could claw their way to the playoffs, but even that looks unlikely.


18. Erzgebirge Aue

2021-22 full record: 3-6-14
2021-22 home record: 2-2-8
2021-22 away record: 1-4-6
Top scorer: Antonio Jonjic (5 goals)
Coach: Pavel Dotchev

Expectations: Aue finished last season comfortably in mid-table, but had to prepare for the new season with a different coach. Aleksey Shpilevski was brought in and the 33-year-old struggled in his post at Aue, not winning any of his first 8 competitive games in charge. He was fired after the 4-1 defeat to Paderborn. Pavel Dotchev replaced Shpilevski and won his first two games in charge, but hasn't won since. Erzgebirge Aue fans may have felt some danger after selling Florian Krüger and losing Pascal Testroet in the summer, but I'm not sure they'd have been expecting a season this bad.

Issues: The main issue for Aue (as with most of the relegation teams) is that their team just isn't good enough. After losing Krüger and Testroet, Aue just haven't replaced them well enough. Even after receiving over one million euros from transfer income, Aue only spent 90 thousand euros in the summer. They haven't replaced the players they've lost, and it has cost them.

Interesting analytics: Erzgebirge Aue have the worst goal-difference in the second division with -25, Ingolstadt have the second-worst with -21.

Prediction: Aue are on a downward trajectory, but they still have a few winnable matches. Playoffs are within reach, but they need to start winning fast. I don't think Aue will be a 2. Bundesliga team next season, and after 7 consecutive second division seasons, Erzgebirge Aue will be fighting in the 3. Liga next season.

A big thank you to all who have chosen to read the preview to the end, we've had fun making it. The 2. Bundesliga is a joy to write about (and watch), it really is the perfect league. The best in the world!



Related stories