Mainz confirm mild post-COVID heart inflammation to sideline Burgzorg
By Peter Weis @PeterVicey
Whilst releasing information on players afflicted by the recent COVID cluster, FSV Mainz 05 also announced that Dutch attacker Delano Burgzorg had been diagnosed with mild heart inflammation (myocarditis) after his bout with the virus.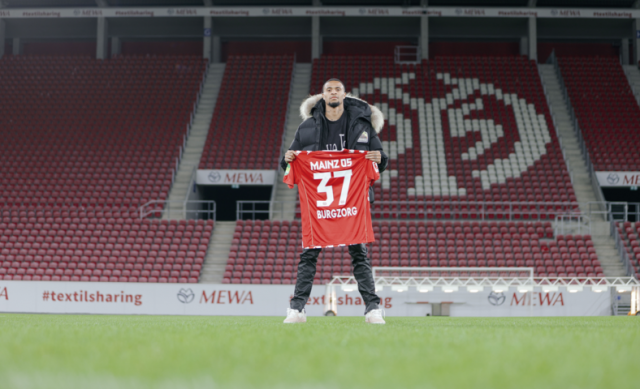 All FSV Mainz 05 players infected during the team's recent COVID outbreak have tested negative. What sort of team FSV trainer Bo Svensson will be able to field for a Wednesday make-up match against Dortmund remains to be seen. Speaking at a Tuesday presser, the club's head-coach merely noted that the 14 players who were forced out of training and into quarantine were "at different stages of recovery."


Svensson revealed that he would be using players from the U23s to fill the matchday squad. While the gaffer was quick to emphasize that plenty of first team players would be available, Svensson also stressed that the team doctors and athletic trainers weren't prepared to take any risk with returning first team professionals who did not appear fully fit.

"For those who think that testing negative means you can play, it's not like that," Svensson said, "consider this a cautionary tale."

Case in point, newly acquired Dutch attacker Delano Burgzorg. The Rheinhessen club confirmed on Tuesday that the 23-year-old was diagnosed with mild heart inflammation during a routine post-COVID exam. Much like--among many others--Bayern fullback winger Alphonso Davies, Burgzorg's COVID infection has left him with some lingering effects.

Mainz issued a statement on Tuesday noting that the timing of the return depended on "ongoing observations". There have been several German Bundesliga players forced to cope with more medium-to-long-term issues related to the novel coronavirus.

Davies has missed several months. Lung-infiltration problems post-COVID also kept Bayern actors Joshua Kimmich and Eric Maxim Choupo-Moting out for extended spells. Freiburg fullback Jonathan Schmid--afflicted with "long-COVID" symptoms after being infected prior to vaccination last autumn--took nearly six months to return to full fitness.


In a recent interview with Michael Ebert, sports cardiologist Dr. Martin Halle warned of the dangers associated with returning players too early to the pitch after infection. The Munich-based physician actually advocated giving players a 14-day-break after recovering from infection.

"For a competitive athlete, the heart is practically the only thing that matters," Halle told the magazine, "If the lungs are affected, one can notice that in training. Lungs act like a general handbrake, producing general fatigue."

"At the beginning, people focused too much on the lungs," Halle continued, "but we now know that the virus can stimulate the immune system for a second attack approximately seven days after infection. This can be so strong that the body's organs are attached. In the heart, it can cause myocarditis."

Dr. Halle also pointed out that clinical data suggested that myocarditis generally only occurs in "one to two percent of cases." Furthermore, the condition can be easily detected and caught early both via a blood test and an EKG.


Bei Delano Burgzorg wurde nach seiner Corona-Erkrankung eine leichte Herzmuskelentzündung festgestellt. 😔 Dies ergaben Untersuchungen in der @UnimedizinMainz nach dem Isolationsende und vor der Wiedereingliederung ins Training. Gute Besserung, Delano! #mainz05 pic.twitter.com/9AUZ1dvlNV

— 1. FSV Mainz 05 (@1FSVMainz05) March 15, 2022
Related stories