Matarazzo and Anton credit fans with assisting in comeback victory: "Emotion, passion, and cohesion."
By Peter Vice @ViceytheSS
Speaking shortly after what the German press dubbed the "Swabian Spectacle", VfB trainer Pellegrino Matartazzo credited the force of some nearly 56,000 fans for helping his team complete another sensational comeback victory. 

Waldemar Anton acknowledged the crowd as well.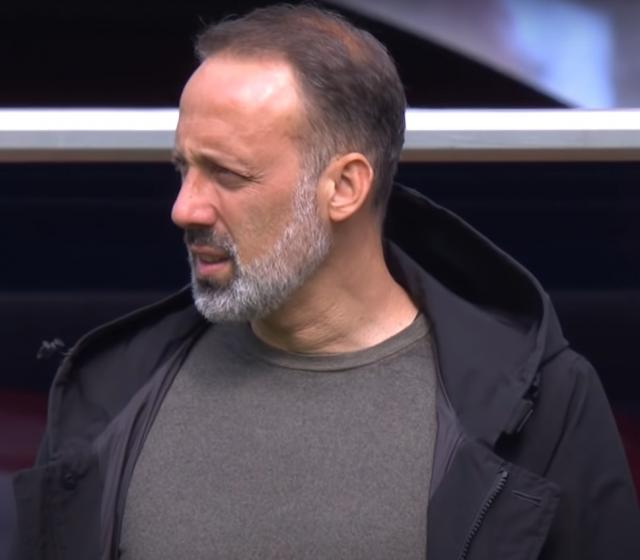 It appeared as if the visiting Bavarian Swabians were set to carry the day in an immensely important relegation six-pointer at the Mercedes Benz Arena in Stuttgart on Saturday afternoon. Instead, with just 11 minutes to go, the Württemberger Swabians were able to score two goals to turn the tables on their regional and relegation rivals.


Down 1-2 since the start of the second half, it was beginning to look like another snake-bit day for VfB Stuttgart. Much like in another comeback match two weeks ago, the hosts were making bad hashes out of good scoring opportunities. As chances continued to go begging and the Augsburg counterattack proceeded to look ever more dangerous, trends were not breaking in Stuttgart's favor.

Suddenly, in the 79th, Omar Marmoush drew the team level with a set-piece gem. A near capacity crowd--which had been rising to cheer their team home anyway--suddenly kicked into high gear. Both teams ended up feeding off the energy, but it was Tiago Tomas who ensured that the VfB would come out on top with a fabulous emphatic finish into the roof of the net in the 85th.

Tomas and the rest of the team immediately ran to the corner flag to share first pumps with the Kurve.

"Emotion, passion, and cohesion," VfB trainer Pellegrino Matarazzo ruminated afterwards, "Those are the things that are important in football. That was so very emotional."

"One could see that the team was alive," the American head-coach continued, "We wanted it and deserved it. The fans were incredibly supportive and a factor in why we were able to turn the game around."


Defender Waldemar Anton expressed similar sentiments.

"A big thanks from the whole team to our fans," he noted, "It's unbelievable how they supported us."


Spielbericht und Stimmen zum Spiel #VfBFCA 🗞️⬇️ https://t.co/StdukL0pJ8

— VfB Stuttgart (@VfB) March 19, 2022
More about the match
More about the teams