Magath accuses Bayern of not turning up against Mainz
By Rune Gjerulff @runegjerulff
Hertha BSC coach Felix Magath hit out at Bayern after the German champions' loss to Mainz.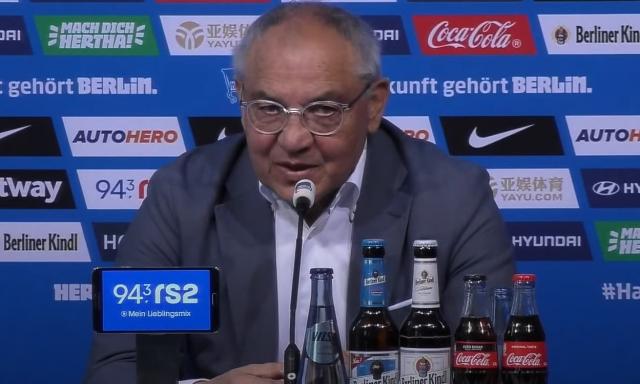 Hertha BSC coach Felix Magath has accused newly-crowned German champions Bayern München of not turning up for Saturday's Bundesliga clash with Mainz.


A week after securing the Bundesliga title, Bayern München fell to a rare defeat against Mainz, losing 3-1.

The result led to Magath suggesting that Bayern have taken the foot off the gas after their title win was confirmed.

"The season goes right up to the last match," Magath told reporters following his side's 1-1 draw with Arminia Bielefeld.

"I don't know how a team can say, 'No, we're not going to finish the season, we'll call it a day three weeks before. That doesn't serve the Bundesliga or the competition well," he added a week before Bayern face Hertha's relegation rivals VfB Stuttgart.

When asked about Magath's statement, Bayern coach Julian Nagelsmann responded:

"That's very clever of him. I don't think he's being completely unselfish. He should watch the game, then he can call me. It's not like I'm talking about Hertha's performance either."



More about the match
More about the teams