To put it lightly, winless Leverkusen are off to an atrocious start with their early exit from the DFB-Pokal and several poor Bundesliga performances.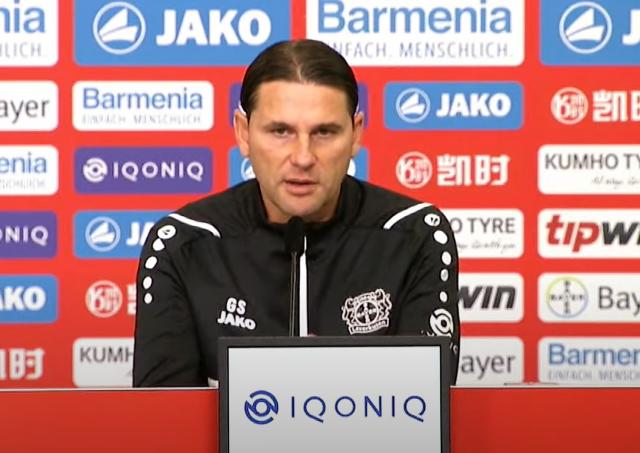 In what's supposed to be a title-challenging campaign, Leverkusen sit bottom of the league without a single competitive win to speak of. The BayArena club seem content with their squad, as they're still one of the quieter teams in this summer window. Except for the addition of wonderkid Adam Hlozek, last year's squad has pretty much stayed intact. So Leverkusen should be even better this year, right?


Nope. While it's still early, there are some real concerns here. Leverkusen lost in the first round of the DFB-Pokal to 3. Liga side SV Elversberg. They also failed to get three points against Dortmund and struggling Augsburg in their first two league matches.

The injury bug has hit Leverkusen hard with Karim Bellarabi, Amine Adli and Robert Andrich all already out of the squad. Florian Wirtz likely won't be available until 2023 and without any summer signings to speak of (except Hlozek), the team looks thinner. Add the fact that there are rumors of several unhappy players including Paulinho, Nadiem Amiri and Charles Aranguiz (their only goal-scorer in league play), things are not looking great.

What also doesn't bode well for Leverkusen is that their Champions League competitors have all made major changes to their squads this summer. Dortmund and Bayern have an entire list of new actors, while Leipzig notably brought in a guy by the name of Timo Werner. Ever heard of him?

There's still time left in the window to make changes, as Leverkusen may start rethinking their plan of sticking with the same squad that ended last season on such a high note. Leverkusen were absurdly open at the back against Elversberg and simply couldn't score against Dortmund or Augsburg.


Need to stop being beguiled by Leverkusen. 😂 https://t.co/RRbSX1b7Z9

— Derek Rae (@RaeComm) August 13, 2022



The performance from Augsburg keeper Rafał Gikiewicz was seriously special on Matchday 2, but Leverkusen still should've easily won the game. On the positive side, Die Werkself aren't looking terrible statistically speaking.

They are 6th in the league with 31 total shots recorded and top the Bundesliga in duels won with 233. Leverkusen are also 5th with a pass completion rate of 82% and their 30 crosses from open play are 2nd in the league. Leverkusen are creating chances, but Patrik Schick and Moussa Diaby haven't been able to find their way into the back of the net quite yet.

Manager Gerardo Seoane is clearly still playing with their starting lineup in hopes of finding the right combination, but this injury plague is not exactly helping the process. Maybe the Bundesliga community got carried away believing Leverkusen were real title challengers this time around. But in fairness, the season has only barely begun.

Not a single Leverkusen player is in-form, so there's a long way to go with only three competitive matches behind the squad. But, their season could be decided in the next month. Hoffenheim, Mainz, Freiburg, Hertha and Werder Bremen are all extremely winnable games. Leverkusen need 13 points from these five matches.

These next five weeks could decide Seoane's future. The footballing world is not for the faint-hearted.



More about Leverkusen