Kroos, Streich, Magull, Ultras, and Scholz among those nominated for "German Footballing Quote of the Year."
By Peter Vice @ViceytheSS
The German Academy for Footballing Culture has released its list of 11 nominees for the "2022 German Footballing Quote of the Year". Bulinews' Peter Vice supplies the translations.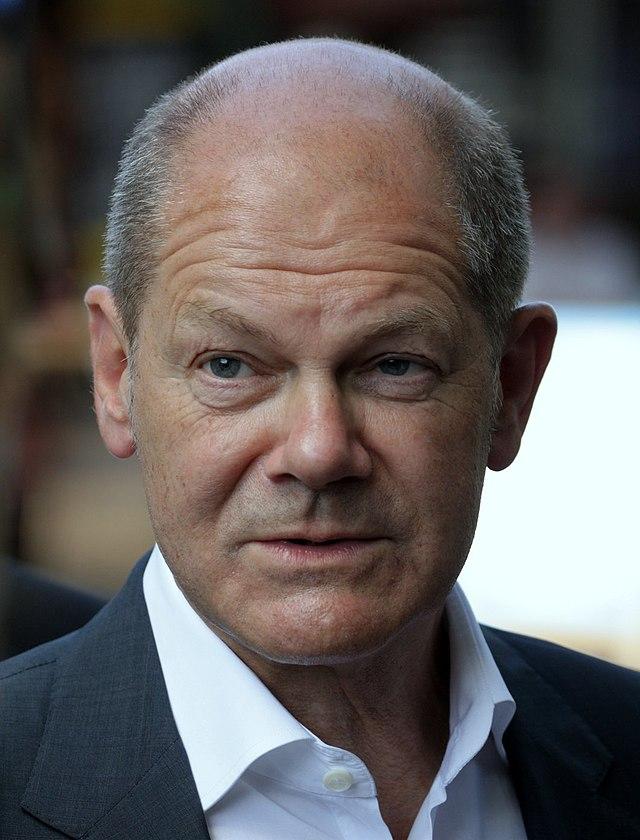 | | |
| --- | --- |
| Bundeskanzler Olaf Scholz | Michael Lucan CC-BY-SA 3.0 |
The "Deutsche Akadémie für Fußball-Kultur" in Nürnberg has published it's list of nominees for the "2022 German Footballing Quote of the Year". Toni Kroos has been nominated for two quotes. German Chancellor Olaf Scholz (SPD) is among three personalities nominated for quotes relating to this summer's Women's European Championship. Two German ultra groups have also been nominated for their matchday banners.


The Eleven Nominees:

I. Lukas Hradrecky, Bayer 04 Leverksusen

"I think it's fantastic to play in front of live fans again. One could smell the bratwurst and see the beer. For me, that's pure footballing romanticism."

Context:

Hradecky - who had always been vocal about his dislike of the "Geisterpiel Era" - spoke about his enthusiasm for the upcoming season on German public television's (ARD) Sportschau in early August. The Finnish keeper has never been shy about expressing his love of beer, bratwurst, and (most frequently) combining those pleasures with Nordic sauna traditions.


II. Toni Kroos, Real Madrid

"Ed Sheeran managed to accomplish something I've rarely seen. Namely, that people went to a Schalke-related event and went home happy."

Context:

The former German national team midfielder took a dig at the famous Gelsenkirchen club shortly after they secured promotion back to the top flight while speaking on his Podcast this past June. Ed Sheehan performed at the Veltins-Arena after the season. Schalke and its fans actually hit back at Kroos with various clips of his post-match interview tirade following the UEFA Champions League Final.

III. Toni Kroos, Real Madrid (2)

"You had 90 minutes to think of some reasonable questions and now you give me two shit questions."

Context:

Kroos famously stormed away from an on-pitch interview with ZDF interview after being asked if he felt as if opponents Liverpool made the game difficult and stressful for Real. Kroos was famously misquoted for telling his interviewer that his negative questions made it clear that he was German. Kroos never actually said that whilst his interviewer attempted to defend his line of questioning.


Kroos walks away from interviewer after he's asked "are you surprised Liverpool dominated you?"

His response: "You had 90 minutes to think of a question and that's what you came up with?" https://t.co/2o9fBz407h

— Managing Madrid (@managingmadrid) May 28, 2022


IV. Bremer SV Ultras, Banner

"[Fan] choreography has been canceled today. We drank away the money after promotion."

Context:

German ultra groups remain famous for their choreo stunts during matches. The supporters of fourth-division side Bremer SV (not to be confused with SV Werder Bremen) were promoted from their Hanseatic fifth tier league to the Northern Regionalliga this past season. The club hosted FC Schalke 04 in the opening round of this year's DFB Pokal. The ultras unfurled this banner during the July 31st fixture.

V. Bayer Leverkusen Ultras, Banner

"One minute against climate change? Have fun experiencing 90 minutes global warming in Qatar!"

Context:

Another banner from the opening Pokal round. Leverkusen ultras traveled to SV Elversberg on July 31st. All opening round DFB Pokal fixtures kicked off one minute later than their scheduled time during the first round as part of a nationwide campaign to commemorate "Action day for Environmental Protection." The B04 ultras took a swipe at this vapid act of symbolism.

VI. Christian Streich, SC Freiburg

"A football match is not an event. If it's an event, something's not right. I don't like events."

Context:

The Bundesliga's "cult trainer" typically supplies between six and ten Joe Biden-esque quotes per year. In a rambling monologue that lasted a full uninterrupted four minutes, Streich was discussing his side's 3-2 home win over VfL Wolfsburg on matchday 26 in March. The clip of the post-natch presser immediately went viral in Germany.

Streich's thick Baden dialect often renders him incomprehensible even to those fluent in high-German. It is such that several southern Baden  newspapers and those who hail from Southwest Germany (including this writer) sometimes offer translations crafted in loving tribute. There exist several twitter hashtags that deliver the "best of Streich" on a weekly basis.


#StreichDerWochehttps://t.co/6JZwSP4rvA

— ViceytheSS (@ViceytheSS) September 7, 2022


VII. Frank Kramer, DSC Arminia Bielefeld/FC Schalke 04

"The more technology, the better. That way the technology can overrule the technology."

Context:

The 50-year-old Bundesliga trainer spoke of an incident earlier this year during which the league's goal-line-technology accidentally ruled that a ball had crossed the line when it didn't.

VIII. Neven Subotic, retired Bundesliga footballer

"I'm actually really ashamed of it. I've earned in a month what it took my parents three years to earn."

Context:

The recently retired German-American-Serbian footballer, a popular figure among fans for his work with human rights' causes, spoke on the topic of footballer salaries whilst speaking on Germany's famed Sunday footballing roundtable, "Doppelpass". Subotic and his family were Bosnian Serb refugees who fled from ethic strife in the former Yugoslavia in the early 1990s.

Subotic's father initially brought his family to Germany, then later the United States in order to escape from the Bosnian War. The athletic career of Subotic and his sister were supported by his parents' jobs. The 33-year-old played for Mainz, Dortmund, Köln, and Union Berlin and represented Serbia and the USA internationally.

IX. Lena Oberdorf, VfL Wolfsburg/German Women's national team

"Women's football. Men's football. There's only one football."

Context:

The young German midfield phenom, who left observers spellbound with her amazing skills during this summer's women's Euros, answered questions any a post-match presser during the tournament. Still only 20-years-of-age Oberdorf looks to be a fixture on the German women's footballing scene for many years to come. Her talents render her a promising spokesperson for the sport as well.

X. Lina Magull, FC Bayern München/German Women's national team

"We [Women's] footballers should, at the second division level and above, earn enough money so that no one needs to take a second job."

Context:

One of the German women's national team's footballing heroes (She scored the opening goal of the tournament to set the tone and ensured that the team took England to extra time in the Final) added these words when fans crowded Frankfurt's Römerberg to welcome the team back to Germany. Many professional German women's footballers in the first division and virtually all those in the second tier still need to take additional jobs in order to make ends meet.

XI. Olaf Scholz, Chancellor of the Bundesrepublik

"It's 2022. Men and women should earn equal pay. That applies to sports and, in particular, the national teams."

Context:

The leader of the country's historic three-party coalition, made his own statement in the fight for equal pay among national teams in a now famous tweet. Some 18 million viewers in Germany tuned into the Women's Euro Final on July 31st. Male footballers earn between 50 and 200 times as much as their female counterparts in terms of club salary.

The women received €30,000 Euros each for their second place finish in this year's continental championship. Had they defeated England, the max prize money would have been €60,000. By comparison, members of the German men's national football team could have been awarded €400,000 each if they had captured the Euros in the summer of 2021.


Wir haben 2022. Frauen und Männer sollten gleich bezahlt werden. Das gilt auch für den Sport, besonders für Nationalmannschaften. Spanien hat da die Nase vorn. Viel Glück heute Abend @DFB_Frauen! #GERESP #equalpay

— Bundeskanzler Olaf Scholz (@Bundeskanzler) July 12, 2022
Related stories