Kicker Report:
Decision of Reis' future to come Monday
By Peter Vice @ViceytheSS
Oliver Bitter of German footballing magazine Kicker reports that a meeting of the Bochum board adjourned late Sunday without a decision on head-coach Thomas Reis' future. 

Bitter further notes that the session is scheduled to reconvene Monday and make an announcement sometime in the late morning or early afternoon.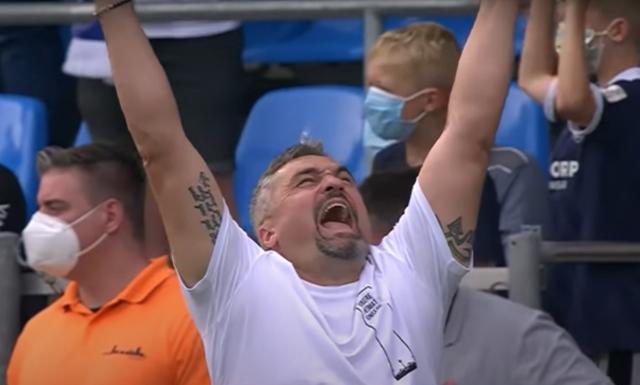 VfL Bochum aren't taking the decision as to whether to terminate Thomas Reis after over three years and 111 matches in charge lightly. New VfL sporting director Patrick Fabian is apparently reluctant to pull the trigger on such a radical change as his first major act so soon after assuming the position.


According to Oliver Bitter of German footballing magazine Kicker, a meeting between Fabian, chairman Hans-Peter Villis and the rest of the board adjourned without a decision on Sunday. Reis appeared resigned to his fate during his post-match comments after the sixth straight league loss against Schalke on Sunday.

Key veteran players Simon Zoller and Anthony Losilla were nevertheless unwavering in their support of their long-time trainer. Reis also still enjoys a loyal following in the club's fan base. If Fabian is to terminate Reis, he will need to have a fan-supported candidate ready to replace him in place soon. Such a task is obviously not easy as recruiting a candidate for the job will prove tough.

Bitter writes that, if a decision is to be released on Monday, it will only cover whether Reis will be given another chance against 1. FC Köln next Sunday. It might not be the case that Reis himself will appreciate a one-match-endorsement that could constitute nothing more than a ploy to buy more time for the club managers.

For his part, Reis did emphasize that the team continued to follow him during his post-match comments. The VfL gaffer reiterated this on Sunday and did express a desire to coach the squad against Köln. It would appear that Reis is prepared to play along.



More about Bochum