Nianzou on time with Bayern:
"I have a bit of the 'German mentality' now."
By Peter Vice @ViceytheSS
In an interview with France's preeminent sporting publication, former Bayern center back Tanguy Nianzou spoke on his three years with FC Bayern München. 

The current FC Sevilla man, who could very well return to Germany via a buyback clause, noted that that his time just outside the FCB starting XI had taught several important lessons.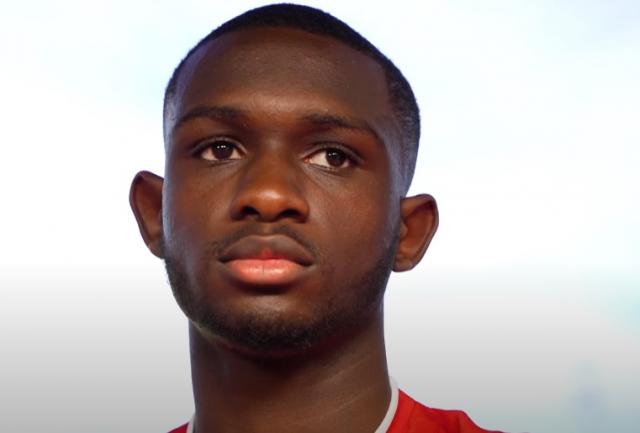 Tanguy Nianzou was among those French youth internationals watching his country overpower a rusty and rhythmless Germany U21 side in Magdeburg on Friday evening. In his first major interview since departing German football this past summer, the 20-year-old made clear that he didn't feel his time mostly spent watching on the FC Bayern München bench was a waste.


"Like every footballer, I was disappointed because you always want to play," the youngster who ended up making just 23 Bundesliga appearances over the course of three seasons told France's L'Équipe, "But it shaped me mentally. FC Bayern has made me grow. Mentally, it helped me say to myself, 'Okay, nothing can be taken for granted.'"

After as strong training camp ahead of the 2021/22 season, many considered Nianzou to be on the precipice of a breakthrough under Julian Nagelsmann during what was the young trainer's first year with the club. It simply wasn't to be. After Nagelsmann found just 22 (mostly relief) occasions to utilize him across all competitions last year, the Paris native began pushing for a transfer this summer. 

Since moving to FC Sevilla, Nianzou still finds himself facing stiff competition for a spot in Julen Lopetegui's starting XI. A little more exposure nevertheless helped him earn his first call-up to the French U21s. The defender seemed unfazed by the topic of competition, again emphasizing that he had learned about how difficult it can be to crack the starting lineup whilst playing for the German champs.

"My time in Germany shaped me",  Nianzou reiterated, "I have a bit of the German mentality now; never to let up until the end. Look at Thomas Müller for example, he never gives up! That's Germany. Every day you train with champions."

Nianazou's comments are interesting in the context of reputable reports suggesting that Bayern have a buyback option built into the deal that sent him to Sevilla. The former PSG academy man may well end up returning to the Bundesliga at some point. In his comments to L'Équipe, the player appeared amenable enough to the idea.

"Nagelsmann taught me a lot," Nianzou noted, adding with something of a chuckle, "[his staff] won't get angry with you, but they will get tired of you. You're forced to raise your level. Nagelsmann taught me when to take risks in transition play and why."



More about Tanguy Nianzou