Andrich and Demirbay let the expletives flow following Bayer's loss
By Peter Weis @PeterVicey
For the players of Bayer 04 Leverkusen, last week's 4-0 victory seems an eternity ago. Robert Andrich, Kerem Demirbay, and Bayer's new trainer had choice words after the team's desolate performance against Frankfurt.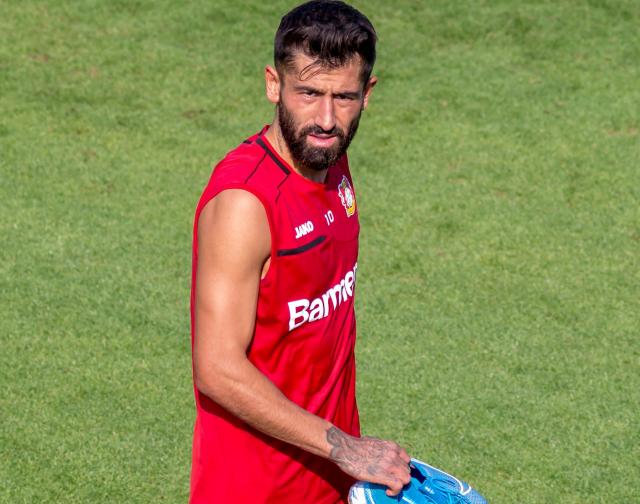 The body language of all those clad in red on Saturday suggested that the representatives of Germany's red company team had just been hit with a sack of nails. Shrugged shoulders and downcast eyes were the norm as Leverkusen's players stood to greet their traveling supporters after a 1-5 loss Saturday away at Frankfurt.


DIe Werkself have indeed received back-to-back body blows. After getting off to a winning start last week under new head-coach Xabi Alonso with a 4-0 win over Schalke, the team had to endure a 0-3 blanking against Porto in the Champions' League. Now this; an absolute humiliation at the hands of Eintracht.

Kerem Demirbay was in no mood to be sparing after the full-time whistle.

"It's difficult to keep setting new goals with the team. then get so mercilessly run into the ground," the twice-capped German international noted, "We have to be honest about the situation. We were very bad. Something needs to change every quickly."

"Football is decided by one's attitude," Demirbay continued, "The difference between a good footballer and a professional is always in the head. It's always about winning. And if that doesn't get into the heads, that it's all about this 'fucking' winning, that the situation is very difficult, then we have a big problem.

"If you want to win games, you have to run the fundamentals," he concluded,  "Since the beginning of the season, we haven't managed to do that."


Midfielder Robert Andrich dropped some expletives as well.

"That's not how football works," the former FC Union brawler complained when reflecting on the performance, "It must be clear to everyone that we're stuck in shit. No one should be thinking that things will turnaround eventually and we'll get the points. Not at all!  Every game is going to be brutally difficult. We have to address that very, very clearly in the team. Otherwise, I see nothing but darkness for us."

"The problems don't leave with the [previous] coach," Andrich continued, "It's still the people on the pitch who are responsible. That's what it's mainly about. "We have to get out of this shit. We have to go forward. We have to get points. It doesn't matter if it's beautiful footaballl or ugly football. We must use this week to work hard and address everything and get a home win against Wolfsburg next week."

For his part, Leverkusen's new trainer was somewhat more subdued, though certainly not less sparing.

"We got into trouble from the start," Xabi noted, "We didn't have the intensity we needed. We are to blame for that. There are no excuses. There are a lot of things to learn from today's game. We have to believe that we can get better. The potential is there."



More about the match
More about the teams