Svensson recommends surging Stach for German national team
By Peter Vice @ViceytheSS
Another win for surging FSV Mainz 05 featured fabulous performances from just about everyone in a Rheinhessen tricot. 

Nullfünfter trainer Bo Svensson still couldn't help singling out one of his players for consistently sparkling play in recent weeks and suggest  that German national team trainer Hansi Flick should do the same.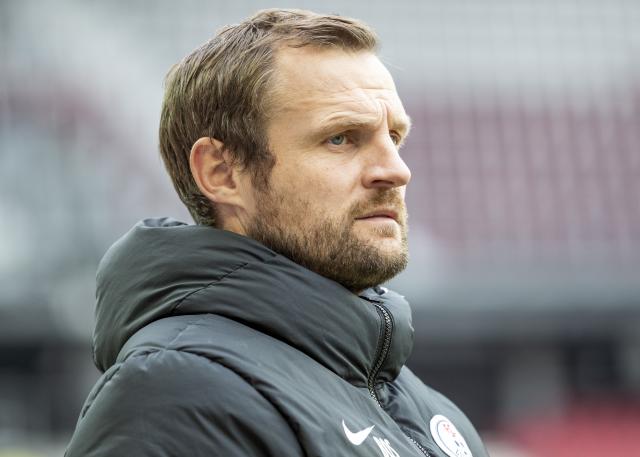 | | |
| --- | --- |
| Bo Svensson. | Photo: GEPA Pictures/Wolfgang Jannach |
Just about everything went right for FSV Mainz 05 at home on Friday evening. On-the-uptick actors Marcus Ingvartsen, Karim Onisiwo, and Aaron Martin all got their names on the scoresheet. So too did Germany U21 squad captain Jonathan Burkardt off the bench. So too did Burkardt's German youth international Anton Stach.


Stach earned his own tally in the 40th minute of Friday night's rout. After recording assists in the last two league rounds, the 23-year-old finds himself on a fine league scorer-point-streak. Many have taken note of how well the 2021 youth European champion has been doing from a variety of different positions in head-coach Bo Svensson's tactics in recent weeks.

Svensson himself couldn't resist giving the youngster a glowing recommendation for the coming World Cup. After emphasizing that everyone on his team had turned in a fantastic collective team performance, the FSV gaffer went ahead and turned his attention to Stach anyway in his post-match interview.

"After injuries inhibited him earlier in the season, he's a different player now," Svensson told German broadcaster DAZN, "This is the Anton we know from last season. He operates with a completely different power, a completely different self-image."

"I think Anton is a good player and is doing a great job," Svensson continued when asked whether the twice-capped German senior international should travel with the German national team to Qatar next month, "Everything else belongs in Hansi's hands."

Stach himself beamed with confidence in his post-match interview.


"For two, three, four weeks, I feel free again," Stach said of his recent form, "Matters are also clear in my head, so that I can move normally. I can put everything into it again."

When it came to the prospects of chasing a World Championship with the DFB XI in a few weeks' time, Stach went with the usual deferral. The former Werder, Wolfsburg, and Fürth midfielder spoke on "my current focus" instead. For Mainz, that translates to a huge game against FC Bayern München at the Allianz Arena next weekend.

The Nullfünfter shall stroll into the Bavarian den to meet the German record champions on a four-match-unbeaten-run.



More about Anton Stach
More about Mainz 05