Farke dismisses talk of BMG instability:
"English fans would carry us around on their shoulders."
By Peter Vice @ViceytheSS
Some comments made by Borussia Mönchenglafbach trainer Daniel Farke at yesterday's presser are garnering a bit of extra attention.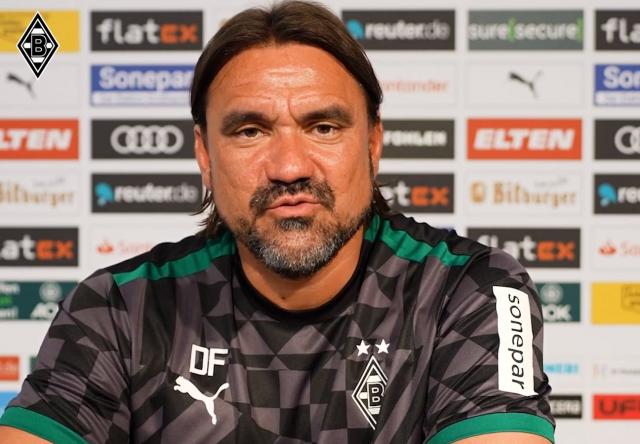 In addition to supplying injury updates ahead of Saturday evening's Top Spiel against Eintracht Frankfurt yesterday, Borussia Mönchengladbach head-coach Daniel Farke got a bit testy with some reporters when asked about the rollercoaster results from his team in recent weeks.


A loss to Mainz in round five of the current Bundesliga campaign. A huge win over Leipzig in round seven. Getting crushed by SV Werder Bremen in the first game back after the international break. Coming back to crush Köln one week a later. A couple of uninspiring draws in-between and Wednesday's DFB Pokal elimination to second-tier opposition SV Darmstadt 98.

"We are playing an incredibly stable season," a somewhat irked Farke told reporters, while also adding,  "don't take that as media scolding, but rather as a self-reflection on our German mentality."

"We seek out imperfections everywhere and carp about many things where there is actually relatively little to gripe about," the 45-year-old added as part of an extended monologue, "That's typically German. Apologies, as I'm also of such a mold."

The native of East Westphalia drew attention to the differences he experienced during his four years in charge of Norwich City. Despite his stated attempt not to scold, Farke made clear that the manner in which he lived through ups-and-downs with English football's most notorious "yo-yo" side wasn't the same.

"If we did what we do here at a club in England, they would carry us around the stadium on their shoulders," Farke noted, "I've been working with the team for 20 games, we've played exactly one bad game."



More about Gladbach