Streich comments on national team and chastises German punditry: "Better to switch the TV set off."
By Peter Weis @PeterVicey
In an interview with Baden-Württemberg's public radio station Südwestrundfunk (SWR), SC Freiburg trainer Christian Streich weighed in on the German national team's early World Cup exit. 

The legendary German trainer had some pointed criticisms of the national team itself, but reserved still more ire for the pundits responsible for assessing it.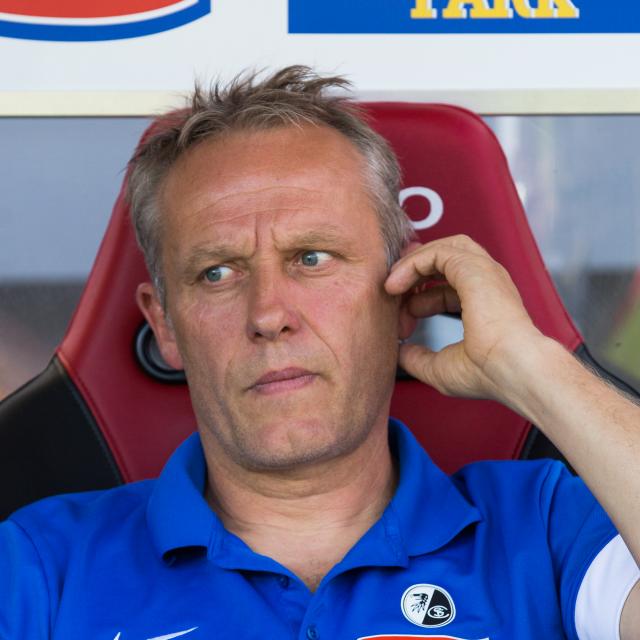 In typically glib and blunt Christian-Streich-fashion, the Bundesliga's longest serving head-coach didn't mince words when asked for his opinion on Germany's second consecutive World Cup exit. For the 57-year-old SC Freiburg trainer, it was a simple matter of the defense not playing as a unit.


"Germany had an insane number of scoring chances, but just didn't defend well enough," Streich told German broadcaster SWR, "That was extremely annoying. If you're game is you also have t already so centered on the attack, everyone also needs to defend extremely well. And that was missing. Otherwise they could have achieved a lot, I think."

Streich didn't mention any specific names, perhaps deliberately skipping over his former prodigy Nico Schlotterbeck - who took an absolute beating in the German press after the initial group stage loss. Instead, Streich preferred to discuss his current player Matthias Ginter. The former Gladbach defender didn't factor into Hansi Flick's plans despite being a starter under Joachim Löw during the 2021 Euros.

"[Matthias] was certainly the defender [in recent Bundesliga play] who can proudly pin the word 'defender' on his chest," Streich noted, "I felt bad for him. But I know how it is as a coach. Some people don't understand why I deploy certain players either."

After again emphasizing that "the team really needed to do better defending together", Streich also took a stand against the former German national team players (e.g. Bastian Schweinsteiger, Sami Khedira, Christoph Kramer, and Per Mertesacker) who famously railed against the squad in their post-match commentary for German broadcasters ARD and ZDF.

"[Some of the comments made by the TV pundits] were completely out of line," Streich said, he said, "It's incomprehensible from figures who were still playing football themselves a few years ago and were upset about the criticism from those who were sitting there. And now they're sitting there and saying things that make you think, 'really'?"

"As a rule, I usually switch the television off immediately after the game," Streich noted, "[During the World Cup], I failed to do this just once. I certainly will be returning to my usual ways in the future. I don't need to watch any commercials or unqualified commentary."



Related stories