Gio Reyna's parents involved in USMNT controversy
By Jonathan Dicks @Jonathan_Dicks
The stories surrounding Gio Reyna's whirlwind of a World Cup aren't going away. After coach Gregg Berhalter commented on the BVB youngster's struggles in Qatar, Reyna's mother reported a domestic violence incident surrounding Berhalter to the United States Soccer Federation.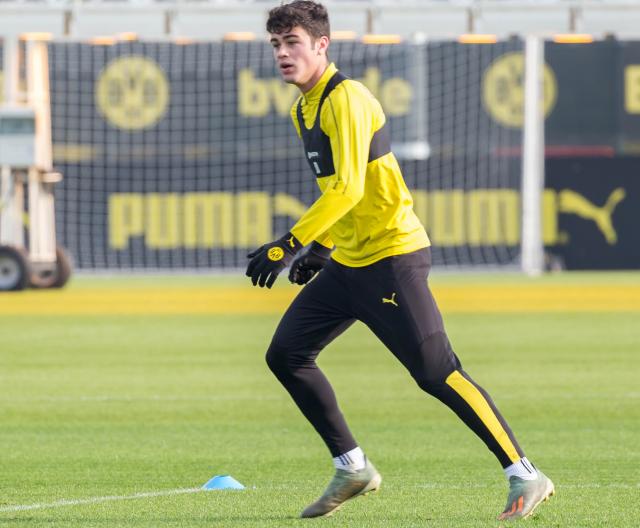 Danielle Reyna, the mother of Dortmund's Gio Reyna, has reported a 1991 domestic violence case to the United States Soccer Federation (USSF) involving coach Gregg Berhalter. This was following Berhalter's buzzworthy conference in New York shortly after returning from Qatar.




In that conference, Berhalter discussed a certain USMNT player was nearly kicked off the team because they were, "not meeting expectations on and off the field." (Gio) Reyna quickly apologized on social media once his actions came to light, but this is only where the story began.

Reyna's mother, who was clearly upset with Berhalter, decided to share a former incident with the USSF in which Berhalter kicked his then-girlfriend in the legs after a night drinking in college.

On Wednesday, Berhalter released a statement on Twitter explaining the story and how he ended up marrying the woman involved in the incident. (Danielle) Reyna then shared:

"I thought it was especially unfair that Gio, who had apologized for acting immaturely about his playing time, was still being dragged through the mud when Gregg had asked for and received forgiveness for doing something so much worse at the same age."


Claudio Reyna, Gio's father, is a former professional player himself and the current sporting director at Austin FC. It's reported by many sources that he also sent several messages to the USMNT brass sharing his frustrations with Gio's lack of playing time at the World Cup.

The USSF have now hired an independent law firm to review the incident. Berhalter will not coach the team during their January camp in California.



More about Giovanni Reyna
More about Dortmund