Werner speaks on fitness and career choices ahead of Friday's showdown
By Peter Vice @ViceytheSS
Ahead of Friday's top-of-the-table clash with league-leaders FC Bayern München, RB Leipzig striker Timo Werner spoke to Germany's main sporting tabloid about his decision to turn down Bayern in 2020. 

The 26-year-old German national team forward also declared himself fully recovered from his November ankle injury and prepared to start against the German giants if need be.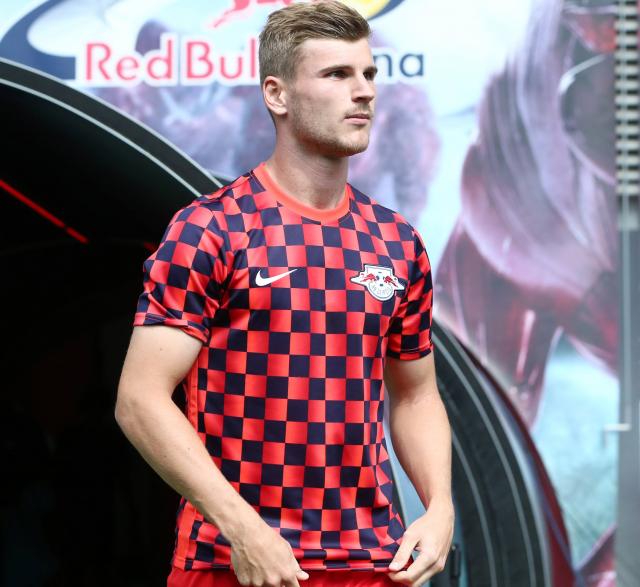 | | |
| --- | --- |
| Timo Werner. | Photo: GEPA Pictures/Sven Sonntag |
When it came time to reflect upon his career choices over the last three years, Germany's main sporting tabloid obviously wished to know if RB Leipzig striker Timo Werner had some regrets to report. A €53 million move from Leipzig to Chelsea F.C. in the spring of 2020 has now become known as one of the biggest transfer busts in recent history.


Werner's playing time, estimated market worth, and standing with the German national team have all plummeted since the Stuttgart native's move to the Isle. Werner found himself sent back to Leipzig this past autumn, sold at far less than half of what the London Blues once paid for him. A once €80-million-valued budding superstar now struggles to regain his footing with his old club.

Sport Bild's Yvonne Gabriel wished to know if Werner's career trajectory would have been better served if he joined the record champions. Bayern certainly wanted to pick him up, just as they do virtually all talented players from their rivals for the title. Werner famously declined the FCB's overtures. 

"I would have had two coaches at Bayern [Hansi Flick and Julian Nagelsmann] with whom I get along with well," Werner remarked with some degree of lament, "[At Chelsea], I was no longer part of [then] head-coach [Thomas Tuchel's] plans. One has to find a way to accept and deal with that."

"But in the end, I think that whatever path you choose is the right one," Werner was sure to add, "[the time in England] made me more mature and reflective. It also certainly awakened a desire in me to go abroad toward the end of my career. I think one does well not to regret."

At the age of 26, Werner still has plenty of time to get his career back on track. In point of fact, his club form since returning to Saxony hasn't been the bad. Werner has netted four league tallies, in addition to scoring seven goals and registering five assists for the German Red Bulls across all competitions.


As third-placed Leipzig prepare to take a chunk out of FC Bayern's lead at the top off the table during Friday evening's highly anticipated Bundesliga restart, Werner mostly rebuffed interviewer Gabriel's questions about his team's prospects. The player denied any thoughts that Bayern may be weaker without Manuel Neuer.

When it came time to discuss the future moves of his teammates - Christopher Nkunku to Chelsea and Konrad Laimer to Bayern - Werner got another chance to reflect on the divergent paths his career might have taken. Laimer's move didn't seem to stir much in Werner, though he did have some words of advice for Nkunku.

"I can convey to him both positive and negative experiences," Werner noted, "At a club like that, you don't earn minute like at RB Leipzig, because there's even more competition; not just athletically, but also mentally. That's something you have to come to terms with."

Werner's performance in recent RB test fixtures would appear to render him a candidate for Marco Rose's starting XI against Bayern. Rose has already revealed that he expected to include Portuguese striker André Silva in his plans. Werner certainly isn't uncomfortable working in a two-striker-set, particularly on the left.

Werner worked 50 minutes off the bench in the squad's final test fixture against FK Mladá Boleslav on Saturday, often alongside Silva. He scored a goal to cap off the 4-0 victory as well. Werner described his performance as "not 100 percent", but insisted he was prepared to start against Bayern. 



More about the match
More about the teams