2. Bundesliga, Fürth 1-0 Nürnberg Topspiel: Late winner decides the Frankenderby
By Matias Bengolo @scpaderbornen
There was a derby in Germany's second division this evening...
More 2. Bundesliga matchday 19 reaction: Friday, Saturday afternoon
Here is the recap of the Franken derby!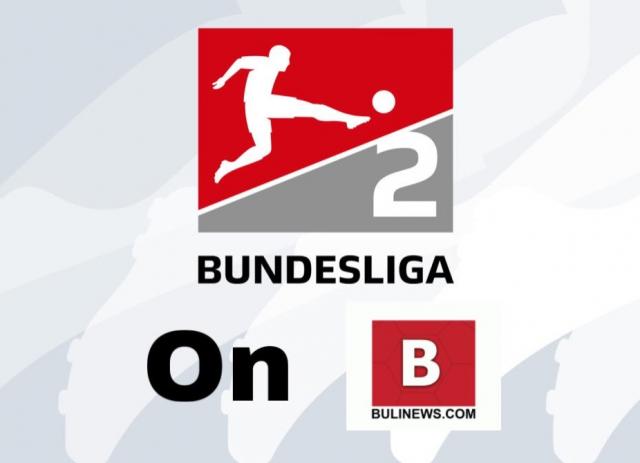 Greuther Fürth fans will be celebrating long into the night after winning one of Bavaria's derbies between Fürth and 1. FC Nürnberg by a single goal after Ragnar Ache's 91st-minute winner.


Fürth head coach Alexander Zorniger opted for one change after he was handed his first defeat as SGF coach last weekend in Kiel. Max Christiansen was replaced by Gideon Jung in the starting lineup, Christiansen's yellow card last week ruled him out for the derby.

As for FCN, ex-Augsburg coach Markus Weinzierl remained with the same eleven that were defeated 1-0 at home to FC St. Pauli, in a 4-3-2-1 formation with Kwadwo Duah and Jermain Nischalke leading the line.

Nürnberg were given a lifeline early on, as Branimir Hrgota missed a penalty 12 minutes in after VAR reviewed and awarded a foul on Dickson Abiama.

They struggled to make an impact in the first half, and Nürnberg didn't manage a shot on goal in the opening 45 minutes, with just three attempts, two off target and one blocked.

Despite being more of a threat in the second half with three shots on target, Fürth dominated the derby throughout. They controlled 56 per cent of possession, creating 21 shots and six testing FCN keeper Peter Vindahl Jensen.


Nürnberg were diligent though, and seemed to be coming away from Sportpark Ronhof Thomas Sommer with a point. Last season's Bundesliga outfit managed to find a winning goal, a cross was lifted in the box and seemingly only Ragnar Ache made a run onto it, and his first effort was saved but he couldn't miss the rebound. Madness occurred, and the 2. Bundesliga had its complementary late-winner which happens at least once a matchday.

Fürth's win means they end the week on 23 points and a five-point gap to eighth-placed Holstein Kiel. Fürth head to Karlsruhe on Friday next week and look to continue their good form.

Nürnberg open 2023 with two 1-0 defeats and failing to defend pivotal moments has been their issue. They face Fortuna Düsseldorf in an all-2. Bundesliga DFB-Pokal tie for a place in the quarter-final. Then, they host SSV Jahn Regensburg in a winnable league match next Saturday.



Related stories