Thiaw speaks on rise for club and country
By Peter Weis @PeterVicey
In an interview with Germany's "ran" online sports portal, new German national team call-up Malick Thiaw spoke on his recent ascension to die Nationalmannschaft and his recent capture of a starting role with Serie A giants A.C. Milan.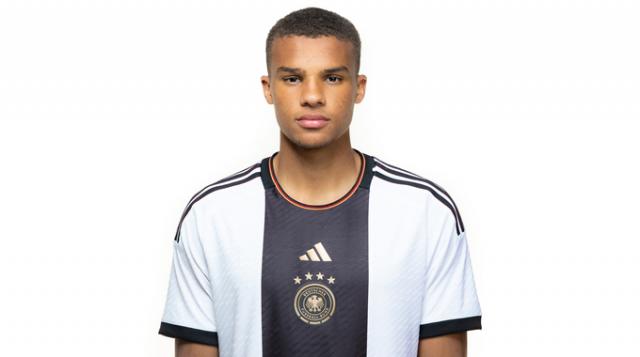 Called up to Bundestrainer Hansi Flick's Nationalmannschaft this week after Southampton defender Armel Bella Kotchap was forced to withdraw with a shoulder injury, former Schalke and current A.C. Milan central defender Malick Thiaw has unquestionably had an eventful six weeks. After logging just 72 minutes for his new Italian side in the first half of the Serie A campaign, the 21-year-old went the full 90 minutes for the first time during a February 10th match against FC Torino.


Thiaw has become a permanent fixture in head-coach Stefano Pioli's starting XI since then, remaining on the pitch until the full-time-whistle in the subsequent five league and two Champions' League fixtures that followed. Fans of "Il Diavolo" voted him their "player of the month" for February. Thiaw has also increased his estimated market value up from €6 million in November to €15 million in the latest transfermarkt update. The youngster reflected on his recent career upswing in an interview with German online sports portal ran.

"I find it a bit amusing when it's mentioned that I had 'teething problems'," Thiaw remarked in the interview, "I already expected that as a newcomer I wouldn't be the big star right away and play all the games. I switched from the second division to the Italian champions and didn't speak the language at first - so it's normal that I need some time to get used to it. It's not easy to get into the team. One needs to have patience at a big club."

Regarding his recent call-up to the German senior men's national team, Thiaw credited the new deliberate close cooperation between Flick's Nationalmannschaft and Antonio di Salvo's Germany U21s. Thiaw had been captaining the U21s in recent autumn fixtures. the defender wished to emphasize that he felt German internationals were given a useful straightforward path in the newly devised set-up.

"It [the Germany U21s] is an awesome stepping stone," Thiaw noted, "This is because the exchanges between the coaches is very good. There's a permeable path between the U21s and the senior side."



More about Malick Thiaw