Frankfurt updates:
SGE in talks for Koch, Eintracht squeezed out in race for Nakamura
By Peter Weis @PeterVicey
Germany's main sporting tabloid now names Eintracht Frankfurt as a Bundesliga club proactively attempting to sign German national team defender Robin Koch on a free following the relegation of Leeds United. 

In other Frankfurt-related transfer news, Britain's "Daily Mail" tabloid reports that a plethora of interest from other clubs is the reason Eintracht's purchase of Japanese midfielder Keito Nakamura never materialized.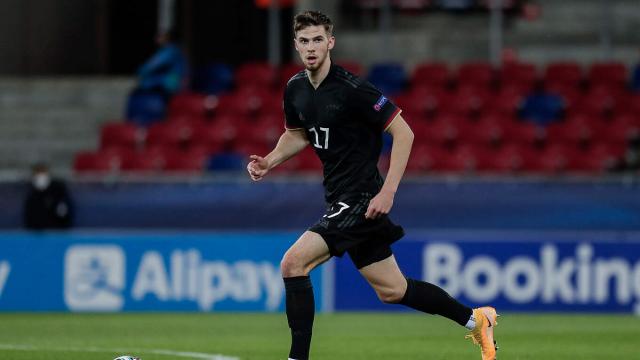 Since first reporting that that former German national team defender Robin Koch would be available for a return to Germany on a free following his EPL side's relegation at the beginning of the week, Germany's "Sport Bild" tabloid has remained mum on which unnamed Bundesliga sides might be interested in acquiring the 26-year-old.


The tabloid is now finally prepared to name at least one top-tier German club actively making an effort to procure the Kaiserslautern native. Eintracht Frankfurt are apparently angling for the center back. The SGE desperately need reinforcements at the position following the departures of Evan N'dicka and Almamy Touré.

Several EPL sides, including Manchester United, are linked with Koch. It's nevertheless safe to assume that the long-time Freiburg professional will wish to consider a return to the Bundesrepublik in order to revive his German national team prospects. Koch admitted as much in an interview this past March.

The German tabloid reports that talks between the SGE and the Yorkshire club are "in full swing". One of England's leading tabloids, meanwhile, has furnished an update on a transfer rumor from six weeks ago that has completed gone cold. A reliable Austrian source reported that the RheinMain Eagles were closing in on Japanese midfielder Keito Nakamura of LASK Linz.

Britain's Daily Mail notes that the newly-capped senior Samurai international is also being targeted by the likes of Liverpool, Aston Villa, and Burnley. There are apparently further inquires from France and Holland. The two German "Borussia" clubs, Dortmund and Gladbach, are also thought to be interested.

With such a long-list of suitors, it looks to be a long summer of speculation over the future destination of the 22-year-old. For the time being, it looks as if Frankfurt have been squeezed out. Nakamura saw his estimated market worth upped from €5 million to €8 million in a May transfermarkt update.



Related stories