Official: Leipzig land Lukeba
By Henrik Petersen
Castello Lukeba has joined RB Leipzig from Olympique Lyon.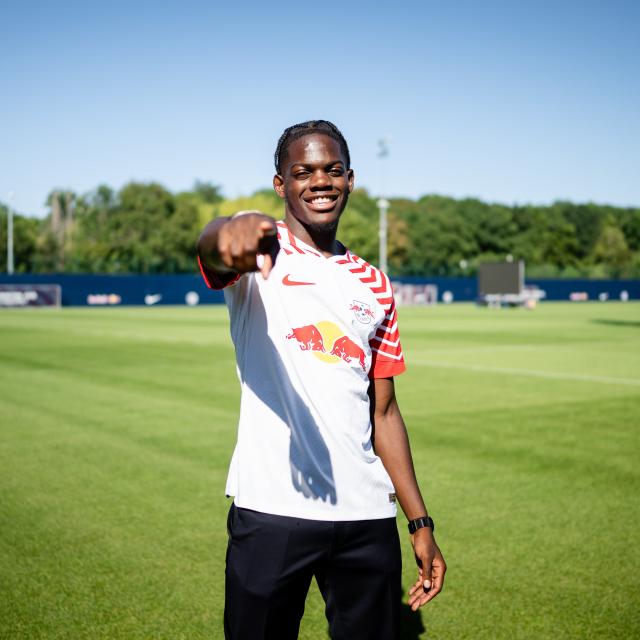 RB Leipzig have officially announced the signing of Castello Lukeba from Olympique Lyon.


The 20-year-old has signed a five-year contract with the Bundesliga outfit.

"Castello Lukeba was our number one target for the centre-back position," said RB Leipzig managing director for sport Max Eberl.

"We have been interested in Castello for a while now. His style of play will fit perfectly into our side and he will be a key part of our squad. Despite being just 20, he's already developed a lot and is one of the most talented young defenders in Europe.

"He is left footed and can play as a left-sided centre-back in both a back-three and a back-four. Castello's main strengths are his tough-tackling nature, his pace, his positioning and how good he is on the ball."

Castello Lukeba commented:


"I was extremely keen on joining RB Leipzig and moving to the Bundesliga, so I'm really happy that the move is now complete. I'm excited by the training ground, the stadium, the city and, above all, the team with all the young players– I can't wait to play football here. As a result of all that, I knew that the move to Leipzig was absolutely the right one for me.

"I'm joining an exciting team and a club with lots of ambition. RB Leipzig stands for a particular style of football and for a constant upward journey. This is a great place for young players to develop at the highest level, as a number of French players have already proven in the past."




More about Castello Lukeba