Gosens lauds Union "family" after dream Bundesliga debut
By Peter Weis @PeterVicey
After waiting ten long years to see his dream of playing in the Bundesliga fulfilled, Robin Gosens could only gush about a perfect day in what appears to be a perfect club for him.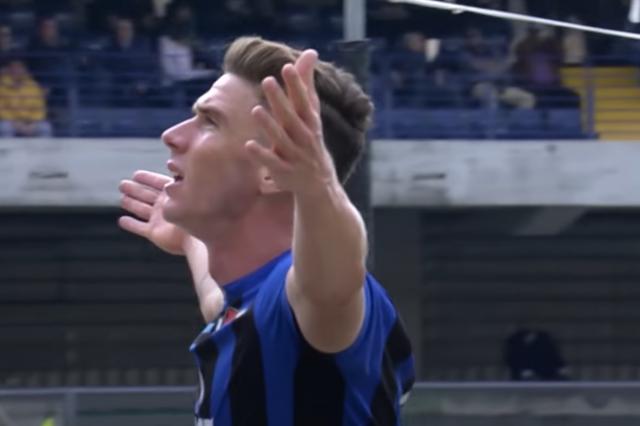 Robin Gosens is unquestionably off to a dream start in the Bundesliga. The 29-year-old left back's brace helped shorthanded 1. FC Union Berlin pummel SV Darmstadt 98 and ensure that Germany's new Champions' League representatives are off to a near perfect start. Gosens himself couldn't help but utilize the word "perfect" in his post-match interview with Sky Germany.


"Personally, I can speak of a perfect day," Gosens said, "A Starting debut in the Bundesliga, a 4-1 win despite being shorthanded. Two goals from me - I don't think much more is possible."

Asked how he felt in general, Gosens noted that he was "exhausted, but very happy". His interviewer obviously had to point out the fact that Bundestrainer Hansi Flick was watching him in the stands. Asked if that helped influence his performance, Gosens said he had no idea that Flick was attending the match and thus "had no reason to be nervous".

As strange as it sounded, Gosens said that he wasn't yet "fully integrated" into the team he only recently joined less than two weeks ago. The native Westphalian spoke of "still getting used to the rhythm". His first impressions of the team with the famously static tactical system nevertheless suggested he was quickly getting the hang of working under Urs Fischer.

"It's a family," Gosens said, "We have incredibly good mechanisms in place. Everyone knows what they have to do in certain situations and everyone can rely on each other. Nothing really changed in our game [after Brenden Aaronson's early dismissal]. It's a sign that you can overcome adversity as a team because you're strong enough [collectively]."

Gosens appeared to have also already adopted the Union mentality. When asked what he thought of the club's amazing start to the season, Gosens insisted that the spirit of the club demanded modesty.

"We must not let our heads get too big," Gosens said, "That's not Union and never will be Union."



More about the match
More about the teams
More about Robin Gosens