Flick and Streich comment on inclusion of Groß and exclusion of Ginter
By Peter Weis @PeterVicey
Speaking at his Thursday presser, SC Freiburg trainer Christian Streich addressed defender Matthias Ginter's absence from the latest round of DFB call-ups. 

Bundestrainer Hansi Flick has also commented publicly on his inclusion of debutant Pascal Groß.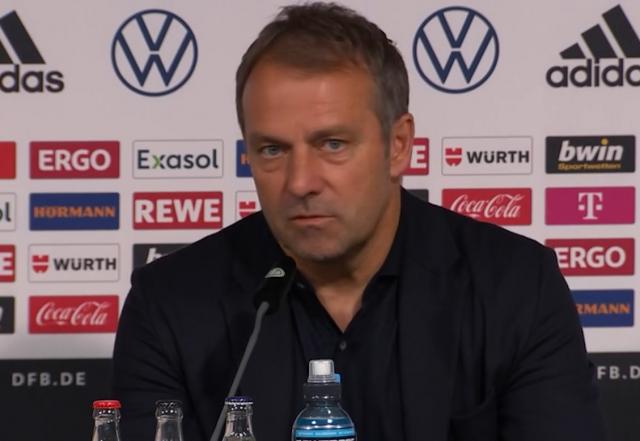 The surprise inclusion of Brighton & Hove Albion central defender Pascal Groß in Bundestrainer Hansi Flick's latest incarnation of "die Nationalmannschaft" today naturally meant that at least one in-form central defender had to be sacrificed. In this particular case it happened to be SC Freiburg's Matthias Ginter, who had been off to a good start this season. SCF trainer Christian Streich addressed Ginter's exclusion at his Thursday presser.


"Hansi spoke to 'Ginti' via telephone," Streich confirmed when speaking to the members of the assembled press corps, "Hansi and I also spoke on the phone. He explained to me how it was for him. Nothing is ruled out for the future. As a coach, one has to make decisions. These are frequently unpopular decisions."

"It's not up for debate as to whether 'Ginti' is providing stable form," Streich continued, "but this is the national team and it's very competitive. If you want to give someone a chance, then someone has to go. It's a shame for 'Ginti' and I have spoken with him. If he plays a good game against Stuttgart this weekend, of course, he's right back in the hunt."

"Pascal has played seven seasons in the Premiership," Flick himself added of the player he did select in a video released by Sky Germany, "Ten goals and ten assists. He's a player who makes good decisions. I spoke with his head-coach. He said he's a very intelligent and clever player. He praised his decision-making skills on the pitch. We've had him on the radar for sometime. This time we decided to take him along."


Flick begründet die Nominierung von Pascal Groß! 🇩🇪

10 Tore - 10 Assists in der letzten PL-Saison - Diese starke Leistung honoriert Bundestrainer Hansi Flick jetzt mit einer Nominierung für die Länderspiele! 🙌🏼🔥 Richtige Entscheidung?#SkySport #HansiFlick #Nationalmannschaft pic.twitter.com/jbd5LCB8w6

— Sky Sport (@SkySportDE) August 31, 2023
Related stories