Mainz vs. Stuttgart preview:
High-flying VfB face the 05ers
By Jonathan Dicks @Jonathan_Dicks
Coming off a 5-0 drubbing of Freiburg, Stuttgart have all the momentum coming into Matchday 4's affair against Mainz.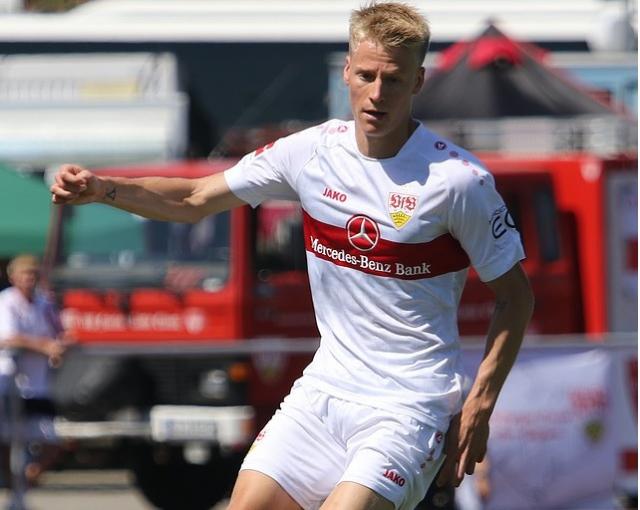 Photo: Jeollo, Vfb-exklusiv.de, CC BY-SA 3.0
Mainz

Mainz struggled to create decent chances up front in their first three games and this was especially seen in their 4-0 loss to Werder Bremen. Luckily, Ludovic Ajorque is available once again which should be a major help.


If it wasn't for a couple of Robin Zentner saves, that scoreline on Matchday 3 could have been far worse. But, with their physical striker back up front, Ajorque should be able to hold up play and provide a major aerial threat that was badly missing.

When asked about extending his contract this week, Bo Svensson said, "I'm not thinking about the future whatsoever. It doesn't play any role at all and isn't in my focus. I want to make sure that we put in consistent performances."

Team News

Andreas Hanche-Olsen and Nelson Weiper are questionable. Jürgen Klopp visited during the international break in what was their final game at the old Bruchwegstadion before the Sudtribune was knocked down.


Stuttgart

It's been quite the roller coaster for Stuttgart to start the campaign. After a 5-0 win over Bochum, they lost to Leipzig 5-1, and then throttled Freiburg 5-0. Wow, now that's fun.

After consecutive near-catastrophic seasons, Stuttgart supporters finally have that glimmer in their eye with Sebastian Hoeneß at the helm. The offense feels youthful with the likes of Jeong, Führich, Silas, and Millot pulling the strings.

Serhou Guirassy is converting his chances and the loss of Borna Sosa hardly hurts with the steady play of Hiroki Ito.


When asked about in-form winger Chris Führich, Hoeneß commented, "I'm expecting (Führich) to show ambition. He needs to make decisions, take on responsibility and show a healthy degree of selfishness. We have players who are capable of being a major goal threat. It's about goals at the end of the day, and threatening in front of goal is important to achieve results."

Team News

Josha Vagnoman, Thomas Kastanaras, Nikolas Nartey, and Laurin Ulrich won't be available on Saturday.



Related stories