Tuchel comments on start for Choupo, insists Kane must wear lederhosen
By Peter Weis @PeterVicey
Speaking to the Sky microphones after Saturday's big-win over Bochum, FC Bayern München head-coach Thomas Tuchel commented on the state of his attackers Harry Kane, Mathys Tel, and Eric-Maxim Choupo-Moting. 

It was a historic night for Bayern star striker Harry Kane, whom will be relying on his trademark calves in a different respect for a club event tomorrow.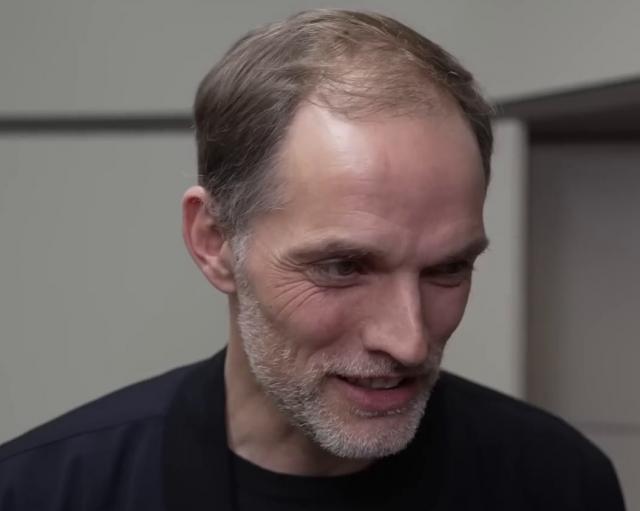 Photo: FC Bayern München/OneFootball

Insofar as the final scoresheet was concerned, star summer Bayern acquisition Harry Kane was most assuredly the big topic after Saturday's 7-0 blowout over visiting VfL Bochum on Saturday afternoon. The Englishman recorded his first Bundesliga hat-trick in addition to assisting on two of Bayern's goals. The five-point-scorer haul gives the 30-year-old ten scorer-points on the season.


His goal total makes Kane officially off to the most successful start of any new player to don the tricot of the German record champions. Not even the likes of Robert Lewandowski, Gerd Müller, Miroslav Klose, and Mario Mandzukic were able to rack up the tallies that fast. Kane's overall scorer-point haul is the best in league history through five rounds. After Kevin Keegan, Tony Woodcock, and Jadon Sancho, Kane is the fourth Englishman to register a Bundesliga hat-trick.

Kane's performance essentially spoke for itself. Speaking to the Sky microphones after the match, Tuchel mostly kept his praise for his team general. The FCB trainer lauded his team's "invisible" work in the trenches, referring to "attentiveness and commitment" in the individual duels. Kane also spoke on the team's collective effort in his post-match interview.

"We made it look easy by the way we played and the attitude we went into the game with," Kane said, "Everyone was fully involved and we exploited our speed down the flanks."

Kane was joined on the scoresheet by fellow central forwards Mathys Tel and Eric Maxim Choupo-Moting. The latter earned a surprise start and opened the scoring in the 4th. Asked why he opted to give Choupo the go over Tel - whom he had declared ready for a starting spot a few days earlier -Tuchel noted that he wanted Choupo's aerial prowess on set-pieces.

"That's been discussed, he [Tel] will play for us," Tuchel noted shortly before kickoff, "He's 18 and is in great form. Today we need a different type of player. Bochum were the best That's why we need 'Choupo' today."


When it came to Kane, the real big question centered around whether the English superstar would be wearing Lederhosen during tomorrow's Oktoberfest shoot. Shortly after joining the German giants, Kane famously told ESPN's Archie Rhind-Tutt that he "wasn't aware that it was mandatory."

"If I have to wear lederhosen, then he has to," Tuchel (a Swabian by birth) said with a smile, "At least he has some calves to keep him warm. I don't have those. He won't be getting around that [requirement] tomorrow."



More about the match
More about the teams