El Ghazi on traversing the relegation fight: "At Villa, we always stuck together."
By Peter Weis @PeterVicey
At his first media round yesterday, newly-acquired FSV Mainz 05 winger Anwar El Ghazi spoke on the situation with his relegation-threatened club.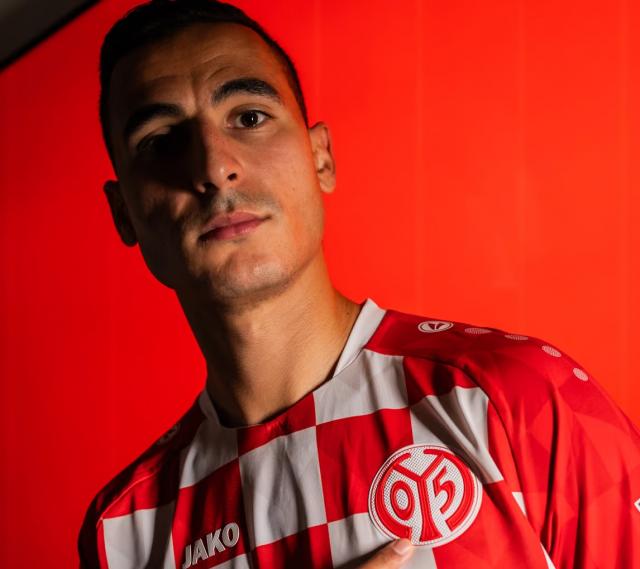 Speaking at a media round yesterday, Dutch winger Anwar El Ghazi revealed that he decided to join his new German side FSV Mainz 05 after positive discussions with his fellow countrymen Jeremiah St. Juste and Jean-Paul Boëtius. Philipp Mien - who recently re-joined Mainz from El Ghazi's former club of PSV - also played an important role.


The 28-year-old made clear that the sporting situation at his new club didn't dissuade him from making the move. El Ghazi drew parallels to the 2019/20 campaign with EPL side Aston Villa. At that time, El Ghazi helped the newly-promoted Birmingham-based club narrowly avoid relegation back to the EFL Championship. The new FSV professional spoke on that situation during a Wednesday press round.

"[At Villa] we never lost faith," he emphasized, "We always stuck together and remained in communication. Those are the keys to success."

El Ghazi underlined his history of playing for "big clubs under a lot of pressure" and proclaimed himself "used to playing for different clubs in different countries". The twice-capped Dutch international cited proximity to Holland as another reason why he chose Mainz over other clubs. The threat of being pulled down into the second league, according to the player, may have piqued his interest a bit further.

"I like challenges," El Ghazi noted.



More about Anwar El Ghazi
More about Mainz 05