5 things you may not know about Marcel Sabitzer
By Rune Gjerulff @runegjerulff
Here are five things you may not know about RB Leipzig's Marcel Sabitzer.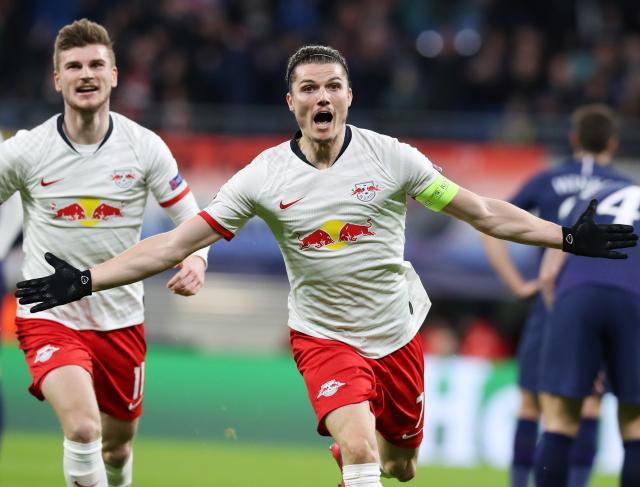 | | |
| --- | --- |
| Marcel Sabitzer. | Photo: GEPA Pictures/Sven Sonntag |
1. Football runs in the family
Marcel Sabitzer, born on 17 March 1994, is the son of former footballer Herfried Sabitzer, who played for a number of Austrian clubs through his career and made six appearances for Austria, scoring once. Asked about his father's career, Marcel Sabitzer has told Kicker:


"He had a fifty-fifty mentality. He let his focus slip from time to time, which is why he didn't have a huge career. I got the positive 50 percent of his mentality and 50 percent of his talent. I have had to work hard for the rest."

2. Was sent out on loan to RB Salzburg
Although Marcel Sabitzer played for RB Salzburg in the past, Leipzig didn't sign him from their Austrian sister-club. The midfielder was brought in from Rapid Wien in 2014 and was subsequently sent out on loan to Red Bull Salzburg for the 2014/15 season, which saw him make 51 appearances with 27 goals and 21 assists to his name.

3. Hates losing
Marcel Sabitzer has never liked to lose and used to get a bit too emotional following defeats, former RB Leipzig coach and sporting director Ralf Rangnick recalls.

"He has never liked to lose, which I absolutely believe is a positive thing. But he used to get a little too fired up," Rangnick has said in an interview with Kicker.

Sabitzer himself believes he has gotten better at controlling his frustration after a loss. Under all circumstances, he says, nobody should take his reaction to a defeat personal.


"I never wanted to do anyone any harm, I just wanted to win games. Maybe I broke something at times, and maybe I was a little louder and more aggressive. But it was nothing personal. It was all a result of being committed to the cause and having a will to win," Sabitzer said when asked about Rangnick's statement.

4. 'Titles are what make a career stand out'
Winning titles is crucial to the Austrian international. Asked what is standing in his way in terms of achieving a successful career, Sabitzer told Bundesliga.com:

"Titles! Obviously. In Austria, I've had the pleasure of winning something, however, I'd like to be able to lift something in the air in Germany as well. I do think that titles are what make a career stand out."

5. Has plenty of suitors
Sabitzer has been linked with plenty of top clubs in Europe, including FC Barcelona, Arsenal and Tottenham. However, at this point, the midfielder claims he isn't thinking about leaving Leipzig.

"If things continue like this, there's no reason to leave the club," Sabitzer, whose contract runs until 2022, recently said in an interview with Kicker.

Under all circumstances, Leipzig will always have a special place in his heart.

"It has been fun and special to help shape the club and bring it forward. I will still feel connected to the club and the city in 20 years," said Sabitzer, who has helped the club from the 2. Bundesliga to the top of the Bundesliga.



More about Marcel Sabitzer
More about RB Leipzig