Germany gives clearance for nationwide fan re-entry
By Peter Weis @PeterVicey
Which clubs shall be permitted to allow in fans during the opening round of the Bundesliga this weekend? In principle, all of them. In a surprise announcement, the Bundesrepublik effectively declared an early end to the "Geisterspiele Era". Clubs will now scramble to see if they can get concepts implemented before the weekend.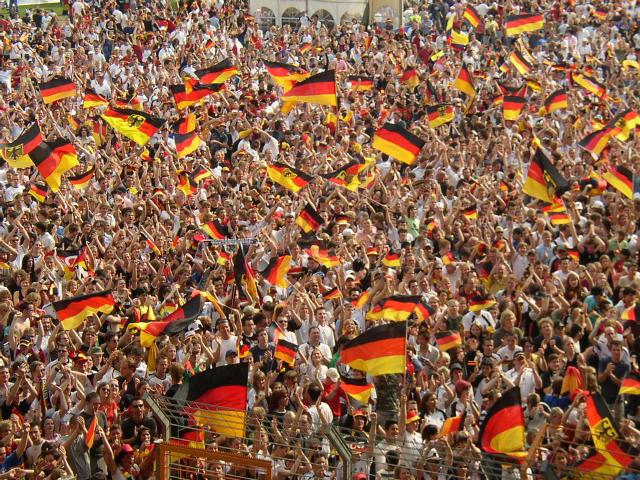 | | |
| --- | --- |
| German fans celebrating. | © Arne Müseler / arne-mueseler.de / CC-BY-SA-3.0 |
In an absolutely unexpected political earthquake, a working group of consisting of prime ministers from all 16 German states announced full federal guidelines for the return of fans to Bundesliga stadiums.


A decision by the group, working in conjunction with Chancellor Angela Merkel, was not expected until early October, but the pressure to act had increased in recent weeks as different German regions were developing too many varying strategies.

Essentially, every last sports club in the country—football or otherwise—has been given the immediate right to fill their venues up to 20 percent capacity provided they follow the agreed upon rules.

Entrance to stadiums must be regulated, the wearing of masks is obligatory when spectators are not in their designated seats, and sections of the stadiums must be cordoned off in accordance with social distancing requirements.

Traveling fans and alcohol sales will also continue to be prohibited. As has been the case in all partial re-openings, only contact traceable season-holders will be allowed in.

The federal guidelines put all public events within the enforceable parameters of the Robert Koch Institute's recommended data-driven COVID stabilizer. If in any region the number of new infections exceeds 35 per 100,000 inhabitants in a given area for seven consecutive days, any public gathering can be cancelled.

The current 20-percent occupying capacity country-wide decree runs for six weeks. It shall be re-assed at the end of October.




Related stories