Angry Hummels scolds teammates:
"We can't make it that easy for an opponent"
By Peter Vice @ViceytheSS
The very same internal criticisms popping up after the match that toppled Lucien Favre persist within the BVB after another disappointing loss.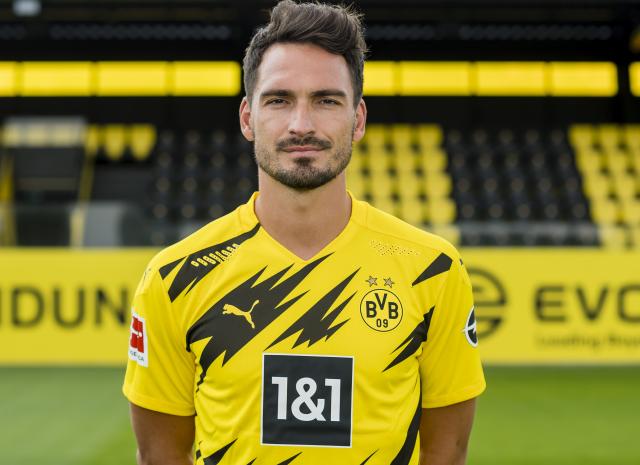 | | |
| --- | --- |
| Mats Hummels. | Photo: Borussia Dortmund |
Three weeks after Borussia Dortmund lost 1-2 to 1. FC Köln courtesy of two goals converted from corners, the team's weakness on set pieces continue to cost the club points. Mats Hummels found himself so frustrated before reporting for his the post-match interview that cameras caught him hitting the advertising window in front of the microphone.


"When you give away a game on set pieces again, it also says something about how badly you want to win," he shouted in the DAZN microphone, "This is a catastrophe. We can't make it that easy for an opponent."

Dortmund can hardly fall back on the excuse that Union's strength on set-pieces weren't there for all with any scouting sense to see. Both goals again came on corners. Hummels offered specific criticisms. The first goal came after Grischa Prömmel flicked a Christophel Trimmel onto Taiwo Awoniyi.

"These flicked-on corners can't be defended at the near post, which means you have to stay with it on the second," Hummels said. Though Hummels didn't name names, youngster Giovanni Reyna did get caught ball watching and lose track of Awoniyi.

When discussing the second goal, Hummels became visibly even angrier. Marvin Friedrich stood unmarked, allowed to head in a Cedric Teuchert corner way too easily.

"The opponent's strongest header of balls was left wide open," Hummels complained, "despite clear assignments for every player. For me, that's incomprehensible. We're throwing ourselves into the fire. We're responsible for our own defeats."


Again, Hummels did not name a specific player. In this instance, however, both Emré Can and Manuel Akanji chased Robin Knoche on the play, leaving the man who had just scored on a header in Union's previous match unmarked.

In his own post match interview, Friedrich himself expressed surprise that he was allowed to rise so "amazingly uncontested". Dortmund keeper Roman Bürki chided his teammates for "precise man marking assignments" and "ill-discipline" in an interview with ZDF.

A red flag possibly leading to Favre's dismal after the Stuttgart debacle last weekend also emanated from post-match interviews. Hummels and captain Marco Reus complained about the state of one another's departments. Reus remarked that the team "can't defend" whilst Hummels lamented the execution of the attack.

New caretaker trainer Edin Terzic has not yet had full training sessions with his team, and as a result has not yet been given the opportunity to address some of the rifts within.



More about the match
More about the teams