Schalke 04 board in power struggle over potential Ralf Rangnick appointment
By Rune Gjerulff @runegjerulff
Just when you thought things couldn't go much worse for crisis-hit Schalke 04, supervisory board chairman Jens Buchta has given his version of a power struggle taking place behind the scenes.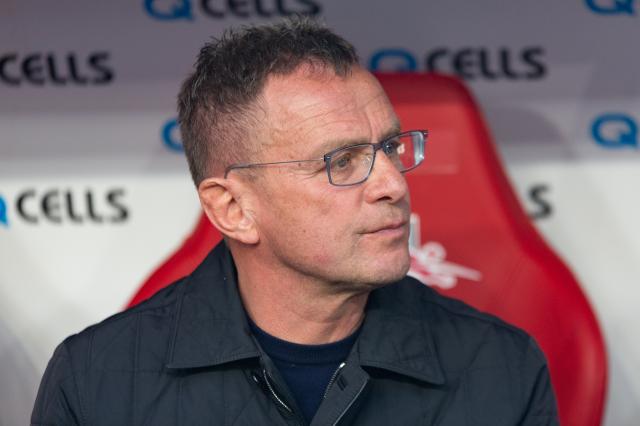 | | |
| --- | --- |
| Ralf Rangnick. | Photo: Steffen Prößdorf, CC BY-SA 4.0 |
Schalke 04 supervisory board chairman Jens Buchta has described a power struggle taking place within the relegation-threatened Bundesliga club in relation to the search for a new head of sport.




As reported on Monday, Schalke 04 have officially approached former Red Bull chief Ralf Rangnick about the position that was left vacant when Jochen Schneider was dismissed last month.

In an interview with Süddeutsche Zeitung, Buchta now hits out of a fraction of board members, claiming that they previously made contact with Rangnick without the blessing of the rest of the supervisory board.

"A non-legitimate group spoke to Rangnick and made him an offer in the name of the club. That's a clear violation of proper, statutory procedures and of the agreements we have in the supervisory board," claimed Buchta.

Reports emerging in German media suggesting the club had reached a 'preliminary agreement' with Rangnick were "deliberately planted," Buchta added.

According to Buchta, the group – reportedly led by supervisory board member Stefan Gesenhues – also called on sponsors, including Veltins and Stölting, to reconsider their commitment in the event of Rangnick's rejection, thus creating pressure.




"That's why my assessment is that their actions were damaging to the club. I'm sorry, but I can't call it anything else," stated Buchta.


Fan favorite
Contrary to what has been reported in the media, Buchta says he isn't necessarily against appointing Rangnick.

"The impression was created in the public that the majority of the supervisory board is against hiring Ralf Rangnick, but that's not true. The problem was the way this was brought to our attention. I haven't experienced anything similar in all my years at Schalke."

For the Schalke fan base at least, there seems to be no doubt that Rangnick is the savior. Accordingly, more than 40,000 fans have signed an online petition directed at the club to sign him.

"Of course, I'm aware of this, and I take it totally seriously," said Buchta.


'Still a long way off'
Simultaneously with the rumors linking Rangnick with Schalke, he has been mentioned as a possible successor for Joachim Löw as Germany coach after this summer's Euros.

On Monday evening, Rangnick's agent, Marc Kosicke, provided an update on his client's situation, commenting on the speculation in an interview with Sport1.

"I can confirm that Ralf Rangnick was asked by a group of very, very passionate people from the Schalke environment whether he could imagine returning to help the club find its former strength. He said that if the conditions are right, he could imagine it. There wasn't more to it than that. Ralf Rangnick and this Schalke group exchanged fewer words than what has been written about it afterwards. It's still a long way off," Kosicke said.

"Both jobs are purely hypothetical at the moment. At Schalke, there will be talks in the next few days at the earliest, and we don't know whether DFB will approach Ralf.

"If the whole club at Schalke are behind Ralf Rangnick and really want him, and the DFB is only half-enthusiastic about appointing him, Ralf would prefer the place where he has more support – and vice versa."

The fact that more than 40,000 Schalke fans have backed Rangnick to return to the club he has coached on two occasions in the past has made a huge impression on the 62-year-old.

"That online petition is crazy. Ralf feels moved by it. He's always had a blue and white heart and said a very emotional goodbye to Schalke. When he sees something like this from a distance, he thinks, 'Wow!' When you get that kind of affection, it doesn't leave you cold. Not even if you're Ralf Rangnick," stated Kosicke.

Schalke are rock bottom of the Bundesliga, having won just 10 points from 25 games this season.



More about Schalke 04