News Analysis:
How long will Hütter's €7.5 million transfer record hold?
By Peter Vice @ViceytheSS
According to German news sources "Sport Bild" and "Sport 1", the exit clause that will allow Frankfurt coach Adi Hütter to leave for Borussia Mönchengladbach this summer hovers in the neighborhood of €7.5 million. 

This would make Hütter the most expensive coaching transfer in Bundesliga history; eclipsing the recent record set by Borussia Dortmund to procure current Gladbach coach Marco Rose. 

If the intuition of most Bundesliga watchers is correct, however, this record may not stand for long.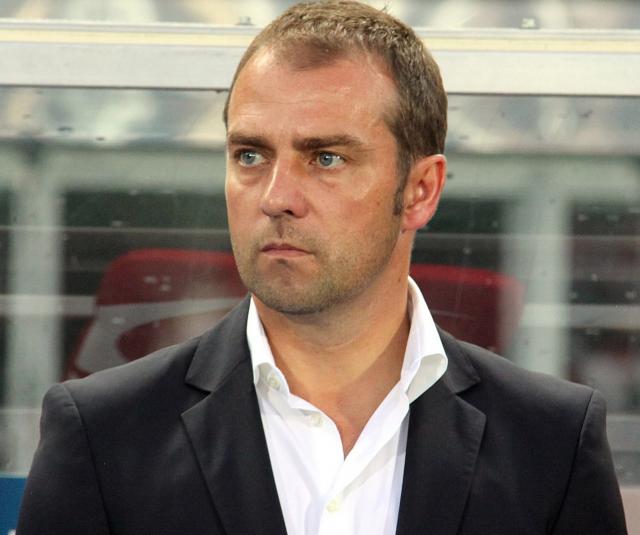 Two German sports media sources feel comfortable publishing the estimated transfer fee Max Eberl paid to the SGE in order to secure Adi Hütter's services next season. An arms race of sorts is developing in the Bundesliga as two records have been shattered in the space of a month.


The previous record paid to activate a trainer's exit clause, a reported €5 million paid by Dortmund in 2017 to reel in Peter Bosz from Ajax Amsterdam, stood for four years. It is rumored that the BVB paid slightly more to steal Marco Rose away from Gladbach this spring.

Gladbach have apparently already blown that record out of the water. Convincing Hütter himself to leave a club presumably destined for the UEFA Champions' League next year also wasn't cheap. "Sport Bild" and "Sport 1" report a €5 Million bonus structure in addition to a €7.5 million fee.

And yet, the coaching carousel doesn't appear ready to grind to a halt. The Bundesliga appears to be on the precipice of a summer during which trainers engage in a game of "musical chairs". A persistent dispute involving FCB head-coach Hansi Flick and club sporting director Hasan Salihamdzic shows no signs of abating.

The sense in most German footballing circles remains that, after taking media tendencies to blow matters out of proportion into account, the public nature of the rift does belie an intractable conflict within Bayern's administrative ranks. Having already maxed out his accomplishments at Bayern via a six-trophy year, Flick cannot reasonably consider it worth his time to kow-tow to club management in the manner the Bayern bosses have come to expect.

The 56-year-old Flick remains the top candidate to succeed his former colleague Joachim Löw as the head-coach of the German national team. Operating in a club context where one's bosses dictate what is and what is not possible for oneself may not be tolerable for someone considered German football's hottest coaching commodity. Many of us still expect a messy divorce.


Should Flick depart Bayern, the situation gets messier (not to mention more expensive) still. For the German giants, there can be no other choice to succeed Flick than Leipzig gaffer Julian Nagelsmann. Prying the 33-year-old trainer away from RB will take a massive amount of capital, but is not impossible. The lack of a confirmed exit clause matters not so long as the Bavarians are prepared to cut the Saxons a large check.

In summation, the full expectation of league watchers should be that Hütter's record will not stand through the summer. Should Flick's Bayern lose today and find themselves eliminated from the Champions' League, matters could proceed at an exponential pace.

A coaching arms race, admittedly somewhat ironic in cash-strapped corona times, has only begun.



Related stories