2. Bundesliga:
SC Paderborn 07 are the quiet unpredictables in the most unpredictable league
By Matias Bengolo @scpaderbornen
The 2. Bundesliga is going to be erratic next season: Hamburger SV, Werder Bremen and Schalke 04 will play in the second division, all with different but momentus challenges. There's no doubt that the most attention will be on those three teams. However quietly in Ostwestfalen, SC Paderborn 07 are back into the wilderness with no idea on the eventual conclusion come May 2022.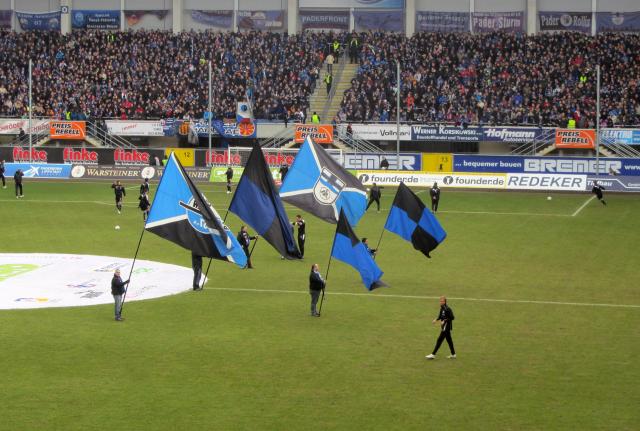 | | |
| --- | --- |
| The Benteler-Arena: Paderborn's home. | Photo: Markus Unger, CC BY-SA 2.0 |
Paderborn are known as one of Germany's 'Fahrstuhlmannschaften', a term literally meaning elevator club. In the past 8 seasons alone, Paderborn have had the ride of their lives: three promotions, two (technically three) relegations and also two regional cup successes. The rise and fall of a one-team city, situated in North-Rhine Westphalia, Western Germany in the past decade has been inconceivable to the absolute maximum.




It all started in 2014 when André Breitenreiter, a young 39-year-old inexperienced coach, managed to take Paderborn to dreamland. The young core built on players like Elias Kachunga, Mario Vrancic and Florian Harthertz finally completed the project that was knocking on the door for years. Roger Schmidt and André Schubert were both close, however either could only manage a fifth placed finish. The squad was well balanced, more experienced players like Markus Krösche, Uwe Hünemeier and Alban Meha made the team tick along and provided the young players with the freedom to play how they wanted to. Uwe Hünemeier and Christian Strohdiek were the defensive partners and got on well, with the two starring prominently in the 2019/20 Bundesliga season, years later.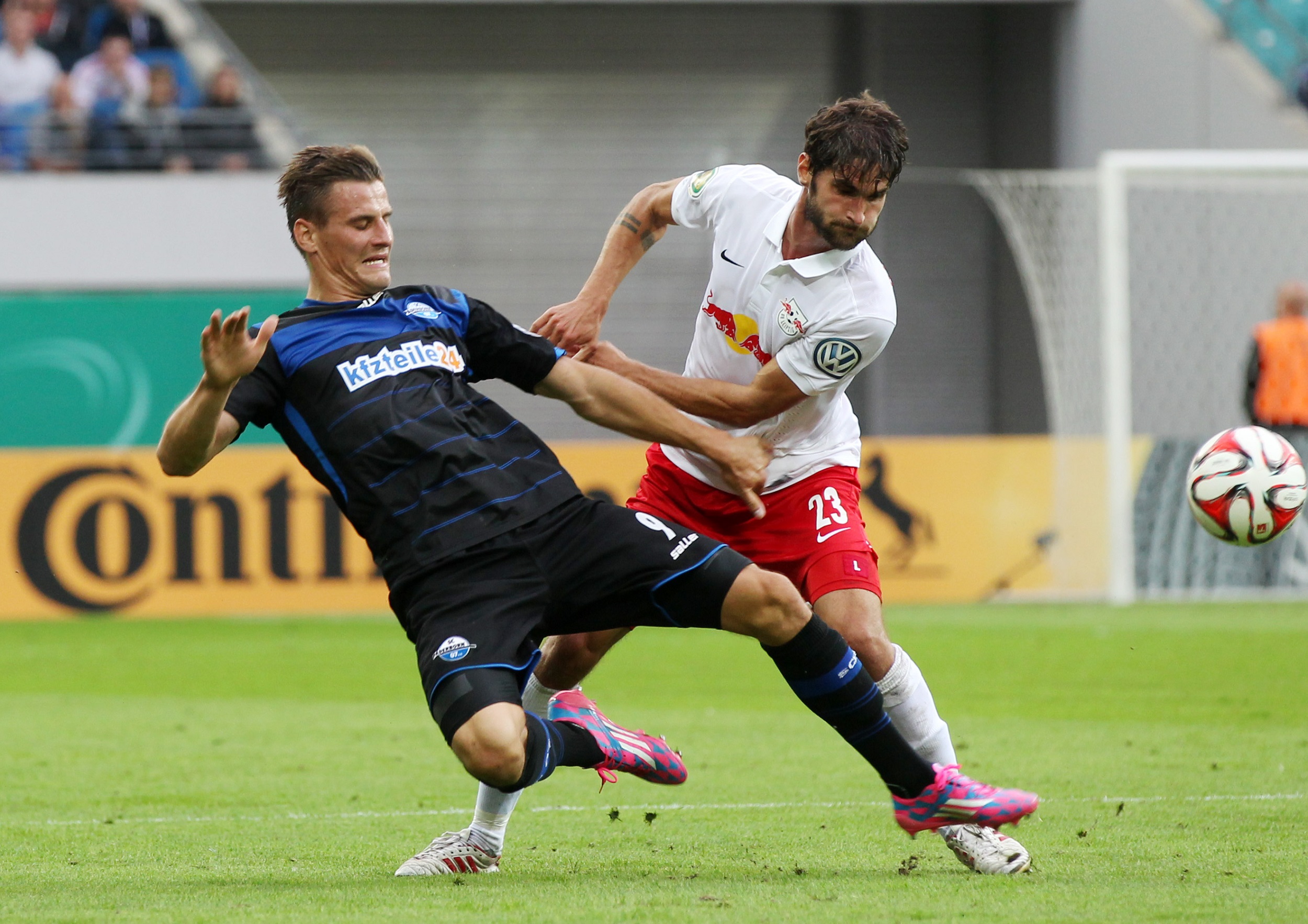 Paderborn's Stefan Kutschke and RB Leipzig's Niklas Hoheneder (Photo: GEPA Pictures/Roger Petzsche).

The young squad that finished second in 2014 progressed their new-found confidence into their rookie Bundesliga campaign. A bright start and Paderborn were at the top of the league after after four games, a 2-0 home win against Hannover 96, the win sealed by a record goal - Moritz Stoppelkamp's astonishing 82-metre (89 yards) goal is simply unforgettable for any Paderborn fan. Impressive first-half-of-the-season wins against HSV, Hannover 96, Eintracht Frankfurt and Hertha Berlin meant that Breitenreiter's men went on their winter break's in thirteenth place and with no real threat of relegation. The second half of the season was a different story completely. The 6-0 home defeat to Bayern in February. The 4-0 drubbing away at Eintracht Frankfurt. And the three consecutive defeats in the final trio of games which, ultimately, proved terminal. Paderborn went straight back down.

After the delight of September when Stoppelkamp scored from 82 metres, only eight months later no one could have imagined that nobody lost more games (17), conceded more goals (65) or had a worse goal difference (-34) than Paderborn. This was the start of a tumble that seemed unfixable.

In the same summer, Breitenreiter headed to Schalke 04, interim boss Markus Gellhaus was given a chance. He lasted until October 15th, when just the night before Paderborn lost 1-0 to a previously winless MSV Duisburg. Seven points from his first ten games wasn't enough and Gellhause was given the sack.




Next up was former Bayern Munich and Borussia Mönchengladbach midfielder Stefan Effenberg. He seemed like a good appointment, a very successful player that played in a very successful team and can masterclass Paderborn's way out of the mess, right? Absolutely not. Despite winning his first two games, without conceding a goal, his third match as boss was the turning point. Paderborn were more than embarrassed on a cold, wet and windy night in the Signal Iduna Park - Borussia Dortmund eased to a 7-1 victory and advanced past the DFB Pokal second round. Effenberg was truly found out as he tried to be a coach without any coaching badges and in March 2016, before he could try win his third game as Paderborn coach, "The New One" as he called himself got something a lot of recent Paderborn coaches knew about and that was the sack. That was Effenberg's only coaching job to this day.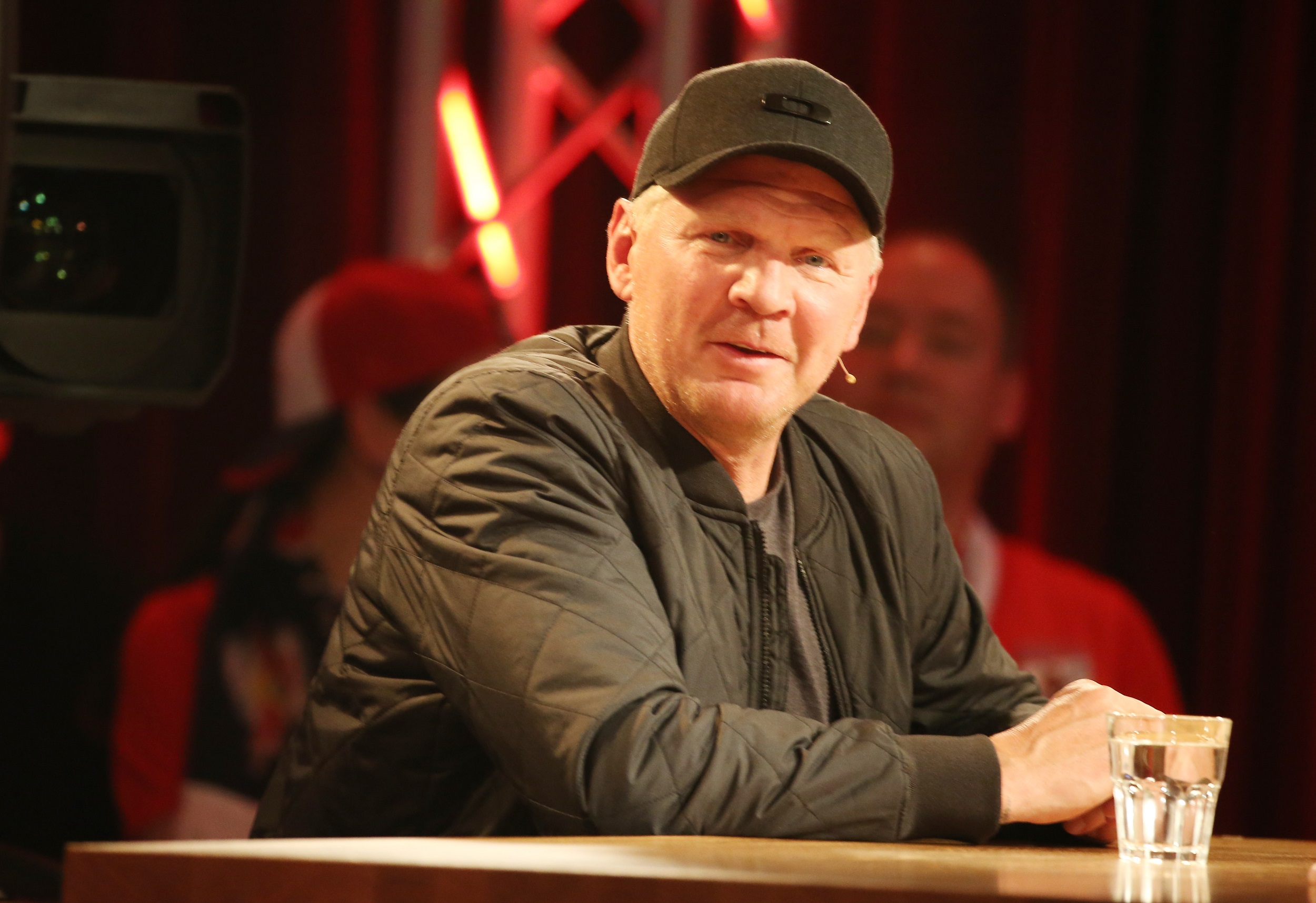 Stefan Effenberg (Photo: GEPA Pictures/Kerstin Kummer).

Rene Müller, the academy coach, was called in as interim as a last-gasp chance at survival. Paderborn could only find nine points in the remaining ten games and it meant another dead-last finish, this time in a league that they finished runners-up in just two years earlier.

It didn't stop there.

Müller carried on as coach, he had to try and create a new team in just a couple of months as twenty players came in and the same number departed. The lack of chemistry was very clear to see, and the 5-0 defeat to Lotte ended Rene Müller's reign. The embarrassing defeat to a club that was playing their first 3. Liga season in their history wasn't the end of pain for Paderborn. What seemed like never-ending coaching carousel continued and next up was Stefan Emmerling. He managed to get four wins under his belt before another heavy loss meant his time was up, just a couple of months after he started.

'Schwarz-und-blau' were doomed, after 33 games Markus Krösche tried his final trick. He decided to appoint a rowdy East German with a bit of passion. Steffen Baumgart. In the end it was a regional cup win but eleven points from five matches wasn't enough. SC Paderborn 07 were the first team to relegate from the Bundesliga to the Regionalliga in successive seasons.

Well, they should've been. Out of the blue, the financial trouble in one of Bavaria's biggest clubs meant that Paderborn survived by the skin of their teeth. 1860 Munich couldn't pay their license fee. Baumgart had a second opportunity. He never looked back.

Baumgart continued the free-flowing, entertaining and attacking football which was loved by fans, destroying the 3. Liga teams which were exasperating Paderborn just a season earlier. Paderborn were up at the first time of asking, a second place finish was enough to put them back on track. They had scored ninety goals, more than the previous three seasons combined.

The rest was history. A late flurry of great results like the 1-3 away win against Union Berlin and the 4-1 win against Hamburger SV meant that it was in Paderborn's hands on the final day. They just had to beat Dynamo Dresden. They didn't. 'Typical Paderborn' lost 3-1 away and had to rely on results elsewhere. Union Berlin were 2 goals down to VfL Bochum with 10 minutes to go. They managed to get back level, but that wasn't enough. Paderborn were up by 5 goal difference. Another promotion completely bewildered the 2. Bundesliga as newly-promoted Paderborn were in the big time again. Successive promotions and successive relegations.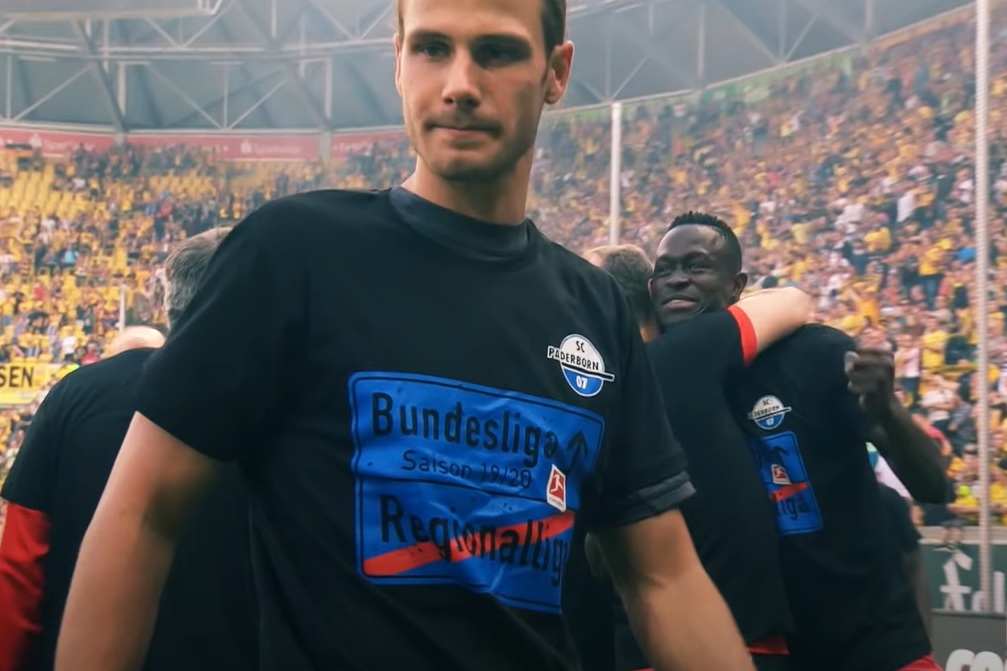 Paderborn were promoted to the Bundesliga in 2019.

Even though the same result as 2014/15 happened again and Paderborn were rooted to bottom of the league, Steffen Baumgart's team had nothing but pride after the way they believed in themselves and stuck to their principles in the whole season. Sufficient investment wasn't made in the summer and they still went toe-to-toe with every opponent they faced, troubling Borussia Dortmund at the Signal Iduna Park and giving FC Bayern two tough tests.

Steffen Baumgart moves on to 1. FC Köln in the summer and that means Paderborn are back in the wilderness again. There's another new coach in Lukas Kwasniok, the same age that André Breitenreiter was when he took over in Ostwestfalen. Regular names like Sebastian Schonlau, Christopher Antwi-Adjei and Sebastian Vasiladis, all of whom contributed so much to the changes of the fortunes are gone. There's a new 2. Bundesliga which is out of the ordinary and genuinely unpredictable. What can be guaranteed from Paderborn next season is good football, excitement, an aggressive playing style and most importantly: the mystery which is SC Paderborn 07.

To see more of me and keep up to date with Paderborn, please check out my Twitter.



More about Paderborn