Veteran Kruse enthused about Olympic tournament: "I'm already getting little goosebumps"
By Peter Weis @PeterVicey
Famously aloof about his club's participation in the new UEFA Europa Conference League, 1. FC Union Berlin striker Max Kruse expressed plenty of enthusiasm about representing his country in the upcoming men's Olympic football tournament. 

One of Germany's cult footballing figures appears set to have some fun.

He promised to "export this fun back to Germany."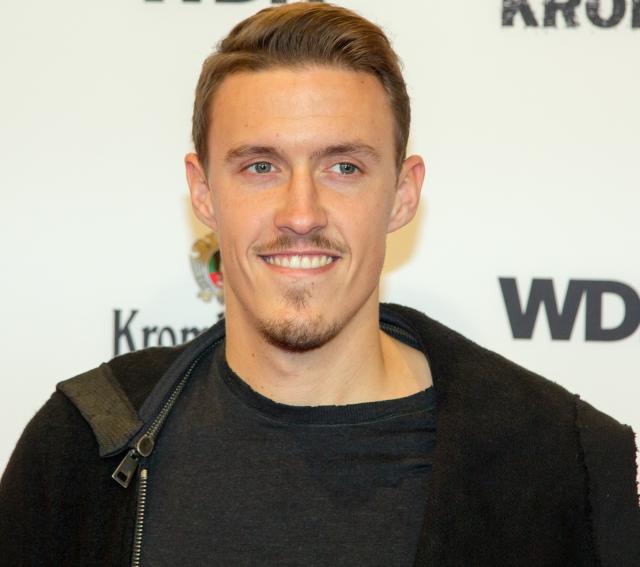 | | |
| --- | --- |
| Max Kruse. | Photo: © Superbass / CC-by-SA 4.0 (via Wikimedia Commons) |
Olympic men's football is widely regarded as "Team D" football among the European clubs and their players. It was such that Germany U21 trainer Stefan Kuntz had great difficulty even fielding a team. Speaking to reporters just before his departure for Tokyo, Kuntz took the opportunity to complain about the lack of player availability preferred by the clubs. As the case of Ismail Jakobs from earlier in the day illustrated, even the players selected will often forgo the opportunity if other priorities take precedence.


"We had to make a list of 100 players in January," Kuntz divulged before boarding his flight, "Some players didn't want to and many clubs wouldn't agree to the release. These are the 18 players that are left from that list. I find it to be a less than ideal sign. I can't think of any other sporting situation where it's possible that all squad slots aren't filled."

One player who finds himself glad to once again don the national team jersey is 33-year-old striker Max Kruse. The veteran supplied German football watchers with a strong candidate for one of the 2020/21 season's footballing quotes of the year last spring. Asked about his club's prospects for the new third-tier club tournament competition--The UEFA Europa Conference League--Kruse conceded he had never heard of it and had no interest in playing in it.

The Olympics are apparently different.

"I asked myself 'what about the Olympics can possibly not appeal to you?'," Kruse noted when discussing his call up, "It's a one-time experience. For many athletes, the feeling off holding a medal in one's hands is the most gratifying feeling experience in the world. We all watched the Olympics when we were little."

Kruse reported feeling "pure enthusiasm" for his upcoming task. He also spoke of an difficult to describe excitement, preferred to simply state "I'm already getting little goosebumps."


The 33-year-old remains a cult figure among many German football fans and his appearance in a DFB-tricot for the first time since 2015 will definitely encourage extra football fans across the Bundesrepublik to tune into a competition they might have otherwise skipped. The team's senior member, one of three established veterans permitted to compete in the tournament, did his part to further ramp up expectation with his words.

"We will do our best to bring the gold medal home to Germany," he promised, "A gold medal is something you can talk about for the rest of your life. The whole world is watching the Olympics."

Kruse admitted that the coming competition wasn't necessarily a case where he had to "leave it all on the pitch". The player left out of Jogi Löw's long -term plans for--among other things--his ill-disciplined penchant for having too much fun, assured reporters that he planned on having fun in Japan. Kruse spoke of looking forward to card games and playstation duels with his teammates. He also said he looked forward to attending some other events like tennis and fencing.

"We want to have fun and export the fun back to Germany," Kruse said, "We'll show all those who can't be there that we can represent Germany as best as possible. I haven't played in a big tournament yet. The little boy in me in set to come out, though I want to bring my experience to the team and radiate calm."

"It's a shame when clubs don't release players," Kruse said of the 18-man-roster, "but as long as we can get eleven on the pitch, we'll be fine."

The German team opens up the tournament against defending Gold Medalists Brazil in the first group stage game. Although both Kuntz and Kruse stated that the goal was to make the quarterfinals, the 2016 team did reach the Final before falling on penalties to the hosts

Horst Hrubesch coached the 2016 squad, which did feature current Nationalmannschaft starters Serge Gnabry, Leon Goretzka, and Matthias Ginter. Gnabry won the tournament's golden boot with six tallies. Nils Petersen and Germany's famous Bender twins supplied the veteran leadership that year.



More about Max Kruse