Report:
Frankfurt step up efforts to acquire Vinicius
By Peter Vice @ViceytheSS
Portuguese sports Daily "A Boca" reports that Eintracht Frankfurt have renewed their interest in Benfica Lisbon striker Carlos Vinicius and looking to negotiate a loan-deal by the end of the week.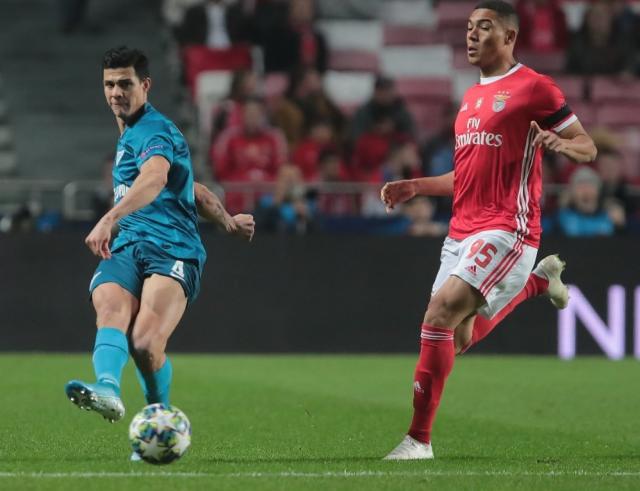 | | |
| --- | --- |
| Carlos Vinicius (right). | Photo: Антон Зайцев, Soccer.ru, CC BY-SA 3.0 |
The need for extra attacking assistance apparently becoming much more acute after the weekend's defeat, Eintracht Frankfurt are reported to have stepped up efforts to acquire center forward Carlos Vinicius on a loan deal with an option to buy. Rumors of an offer for a one-year-loan with a potential €25 million purchase option surfaced and were reported on Bulinews precisely two weeks ago.

Then as now, a major stumbling block to the deal would be the type of purchase clause built into the contract. Presumably, the Portuguese club would prefer to built in a compulsory clause based on the number of appearances the 26-year-old makes. AS Aguias would surely not be keen to loan the 26-year-old out if he receives as little playing time as he did at Tottenham last season and will wish to protect their interests with such a clause.

The Portuguese daily nevertheless reports that negotiations have intensified and that the German Eagles currently attempt to seal a deal before the next Bundesliga round kicks off. Like most of Germany's fan-owned clubs, Eintracht face serious budget constraints when shopping during this summer's transfer window.
Related stories