Mehmedi gutted at exclusion from Wolfsburg UCL squad:
"I've never faced a situation like this in my career."
By Peter Vice @ViceytheSS
Speaking to Germany's main sporting tabloid, Admir Mehmedi of VfL Wolfsburg expressed shock and dismay about being excluded from the teams's Champions' League roster.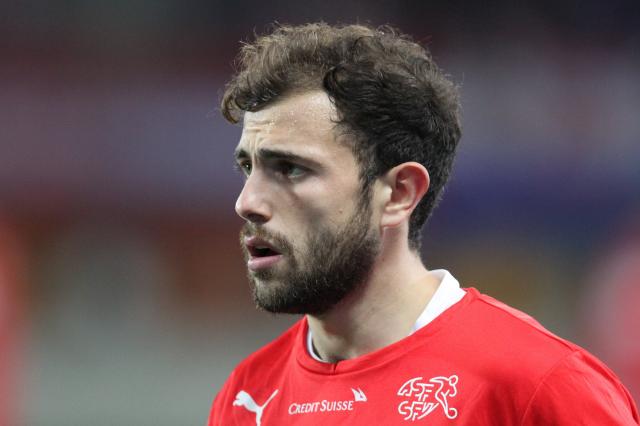 After retiring from international duty to focus on his club football this summer, 30-year-old attacking midfielder/short-striker Admir Mehmedi didn't expect to be involuntarily retired from a competition he had a great deal of experience in. The 31-man VfL roster nevertheless forced the Wolfsburg coaching staff to make some tough calls.


Mehmedi, who played in the Champions' League previously with Zürich, Leverkusen, and Dynamo Kiev, found himself excluded from his current team's 2021 Group stage roster when it was released on Friday.

"The coach informed me that he had opted for other players," Mehmedi revealed to the Bild Zeitung over the weekend, "I was a bit shocked, surprised and, naturally, disappointed."

"That's something you have to digest and accept," he continued, "I'm trying to blot it out now, but I'm only human. It's complicated because I've never faced a situation like this in my career."

The Swiss international ruled out an immediate move to either Russia or Turkey, where the transfer window remains open until Wednesday. He also declined to say whether he would seek out a move in the next transfer window after the turn of the calendar year.

"That would be a knee-jerk reaction and I always make my decisions carefully," Mehmedi told the newspaper, "The non-nomination was a bitter blow, but I can't yet say how things will go in January. I'm 30-years-old now and have a family with three children. One has to take a lot of things into account."


Mehmedi's contract expires after the season, meaning the club would conceivably wish to cash in on him if possible. It should also be noted that the 23-man-rosters selected on Friday only apply to the 2021 group stages. Should Wolfsburg attain the knockouts, Mehmedi would be given another chance at selection.

The Bundesliga veteran of nine seasons with Freiburg, Leverkusen, and Wolfsburg did reveal to the tabloid that he wished to conclude his career in Switzerland at either FC Winterthur or FC Zürich; the two club academies in which he was initially groomed.



More about Admir Mehmedi