Sahin:
Only four players have baffled me - and Götze is one of them
By Rune Gjerulff @runegjerulff
Nuri Sahin takes a swipe at Mario Götze's critics and says the 26-year-old is among the most talented players he has ever played with.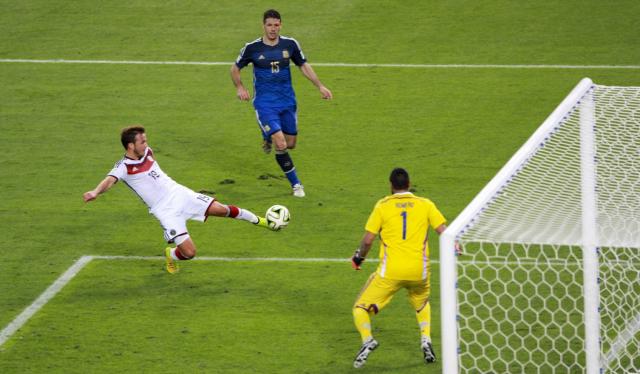 | | |
| --- | --- |
| Mario Götze scored the winning goal in the World Cup final in 2014. | Photo: Danilo Borges/copa2014.gov.br/CC-by-SA 3.0 |
Former Borussia Dortmund midfielder Nuri Sahin has come to the aid of Mario Götze who has been victim of a lot of criticism after falling down the pecking order at the Signal Iduna Park.


Sahin, who left the BVB to join Werder Bremen in the summer, says that from the first time Götze trained with Dortmund at the age of 16, it was clear that he is something special.

"At his first training - and I remember very well, because I stood next to Jürgen Klopp (Dortmund coach at the time) - we played four-on-four. The boy didn't engage in a single duel, but he didn't lose the ball either, and his team always won. I said to Jürgen: 'Coach, what's that? I have never seen anything like that before,'" Sahin told Eurosport and added that he has only been "baffled" by four players in his career:

"Götze, Reus, di Maria and Marcelo. Their talent made me say 'wow' from the first moment," the former Real Madrid player said.

Sahin feels confident that Götze will bounce back, but says the huge media attention that surrounds the 26-year-old isn't making things easier for him.

"I know that more newspapers are sold when Mario is on the front page, but you have to stop talking about Mario Götze all the time, because it doesn't do anything good for him. You should leave him alone," Sahin said and added:


"If Mario Götze presents his autograph card to any critic, the critic can't say anything anymore. I'm sorry, but that's a fact. Mario is born in 1992, he's 26 years old! What this boy has done is unbelievable."

So far, Götze has been limited to just two appearances for Borussia Dortmund this season.