Seoane heaps praise on record-breaker Wirtz
By Rune Gjerulff @runegjerulff
Bayer Leverkusen coach Gerardo Seoane lauded Florian Wirtz after the youngster broke another record on Saturday.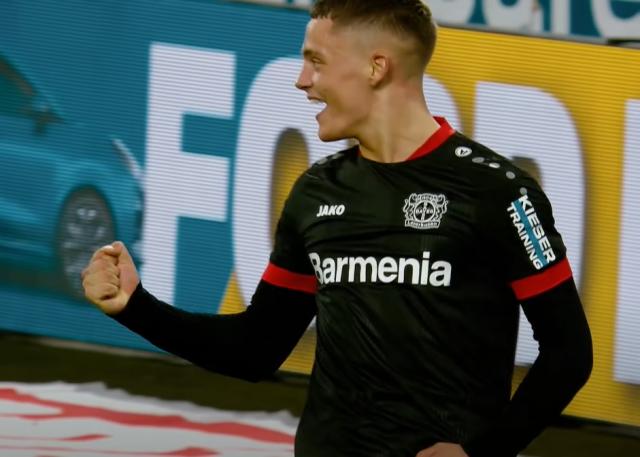 At the age of 18 years, four months and 23 days, Bayer Leverkusen youngster Florian Wirtz has become the youngest player to reach 10 Bundesliga goals after scoring the winner in Saturday's 1-0 win over Mainz in the Bundesliga.


In an interview with Bundesliga.com after the final whistle, Leverkusen coach Gerardo Seoane spoke highly of the youngster.

"We know he's a very talented player, who's in very good form at the moment and is really calm in his head," said Seoane.

"What we're very happy about with him is that he's giving a lot of effort for the team, training very well, has a good personality and is very happy to play for the team.

"It's not just his own performances which are most important, but the life of the team."

Wirtz also received praise from Leverkusen captain Lukas Hradecky, who told Sky:


"He's an awesome player. Now it's important that he stays grounded in the dressing room. He's doing outstandingly well, though, and is working hard on himself.

"Maybe he'll have a beer with me today," grinned the keeper. "After all, he's 18 now, so he's allowed to do that."

Wirtz, the youngest player to appear for Leverkusen in the Bundesliga, has scored five goals and made four assists in six games this season.



More about Florian Wirtz
More about Leverkusen