A year from the World Cup:
Where does DFB position itself in relation to Qatar?
By Mikkel Bruun Christensen
Like anywhere else in the world of football as well as in political landscapes, the ghost of Qatar still haunts. With less than a year until the 2022 World Cup begins, the questions about the German FA's position regarding the highly controversial tournament in Qatar starts to rise. A boycott is not happening, but the DFB feels obliged to take a stance.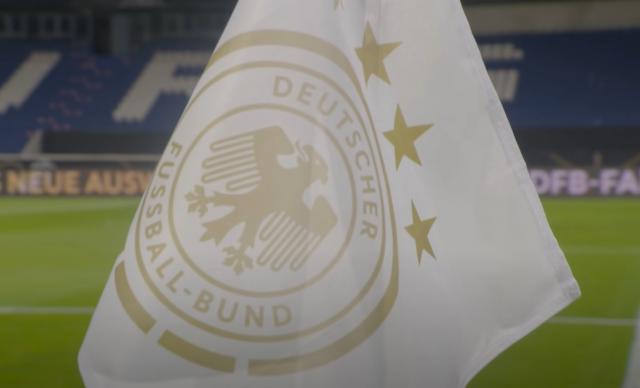 Thursday last week, the German FA held a press conference, in which they addressed the curious questions from the journalists regarding the theme of Qatar. For general manager Oliver Bierhoff and head coach Hansi Flick, initially the theme of the press conference was to talk about the sporting achievements of Flick's first seven games in the coaching seat. Nevertheless, on Thursday the pair could not avoid questions about Qatar. Whereas Flick would much rather like to talk about the play on the field and the likes of Leroy Sané and Manuel Neuer, Bierhoff was more welcoming towards questions regarding the human rights and the general situation of a World Cup in Qatar - "the first World Cup in a muslim country, and even in winter", as Bierhoff stated it.




One of the central questions this year will be how the DFB will handle the urgent human rights question, which will always hover around when speaking of a World Cup in the desert state that is Qatar. "It is something we discuss constantly, and it would be naive to think that there is no problem.", Bierhoff said. Hansi Flick also recognizes the problem, but believes that his focus should lie elsewhere, on "becoming world champions", as he put it.


"Boycott won't do any good"

During the press conference, Oliver Bierhoff emphasized multiple times that a boycott won't do any good. A boycott will not help improve the rights of homosexuals and women, nor will it bring the many dead migrant-workers back to life. A brief historic look on it, and you will find multiple examples of boycotts that did not lead to any noticeable change, for example during the 1980 Moscow Olympic Games where the United States among others decided to stay at home because of Russian involvement in Afghanistan - a country which then was ruled by the Taliban and to this day still is.

The German approach to the Qatar situation is, and will in the coming year according to Bierhoff be, that the DFB will cooperate with NGOs like Human Rights Watch and Amnesty International, who will advise the German FA in the closing period towards the World Cup next November. Furthermore, the DFB will this week send a delegation to Qatar to make what Bierhoff calls "the first contact", without elaborating on the meaning of this.





A recurring theme among fans

On the 26th of November, Bayern Munich held their annual general assembly. Unusually, the assembly ended in all but harmony, as president Herbert Hainer decided to finish the assembly ahead of schedule because of massive criticism from the Bayern fans demanding the club to part its ways with sponsor Qatar Airways.

At Thursday's press conference, Hansi Flick addressed the incident at the Bayern Munich general assembly, which of course the DFB also took note of, "You saw at Bayern how important this issue is - especially for the fans".

Furthermore, Bierhoff said that the German FA are the sport-political representatives at the World Cup, and that the national team only, so to speak, will be focusing on the on-pitch performances. Hansi Flick ended by saying, "We have to stand up for our values and show them."



More about Germany