Record signing Pepi to Germany: "'Tor' is my first German word"
By Peter Weis @PeterVicey
Kicker magazine journalist Thomas Hiete has some insights into how Ricardo Pepi rather unexpectedly landed in the Swabian section of Bavaria.

After the first blockbuster Bundesliga deal of the transfer window was officially confirmed on Monday, Moritz Kreilinger (also of Kicker) managed to take Pepi aside and get some additional comments after the Augsburg introductory presser.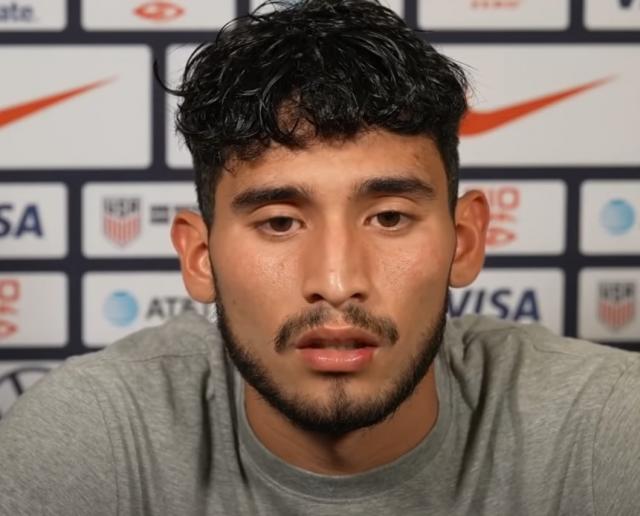 The manner in which FC Augsburg outmaneuvered competitors VfL Wolfsburg and even Bayern München to land American phenom Ricardo Pepi easily counts as one of the biggest administrative coups seen in German football for quite some time. Thomas Hiete of German footballing magazine Kicker reports that the FCA opted to invest some €16.4 million in the youngster.


Pepi smashed the previous record paid by a German football club for an MLS player. The 18-year-old attacking talent actually cost the Bavarian Swabians €6.4 million more than state rivals Bayern München paid for Alphonso Davies back in January of 2019.

Hiete writes that the Fuggerstädter came in for a late swoop, but that the club had eyes on the player much longer than some might have thought. Pepi may be the first of several American signings turned onto the FCA by the club's new investment partner: Bolt Football Football Holdings of Chicago.

Naturally, big expectations accompany the price tag. It might still be some time before the teenage talent takes to the pitch. Speaking to Moritz Kreilinger after his introductory presser, Pepi acknowledged that it had been a few weeks since he partook in organized training.

"Physically I'm ready to play," the 18-year-old told Kreilinger, "but it's the coach's decision. Our last team training in the States was about a month and a half ago. I did play [62 minutes] with the national team [in a friendly on December 18th]."

Asked about the transition from MLS to the Bundesliga, Pepi indicated that he was preparing himself for the challenge.


"It won't be easy, but I'm ready to work for it," the youngster noted, "In adapting to the Bundesliga, the pace of the game will be the biggest change. There's a big difference there. The competition here is also on a higher level."

Asked what his first German word learned was, Pepi laughed before answering "Tor" "goal".

"After all, that's the most important word there is," he said with a grin, "I want to score a lot of them. That's my primary task."

Pepi netted 13 of "them" last season for FC Dallas. He's also tallied three times in just seven caps for the USMNT.



More about Ricardo Pepi