Here are Germany's left-back options at the World Cup
By Rune Gjerulff @runegjerulff
These are the left-backs Joachim Löw can choose between for the World Cup in the summer.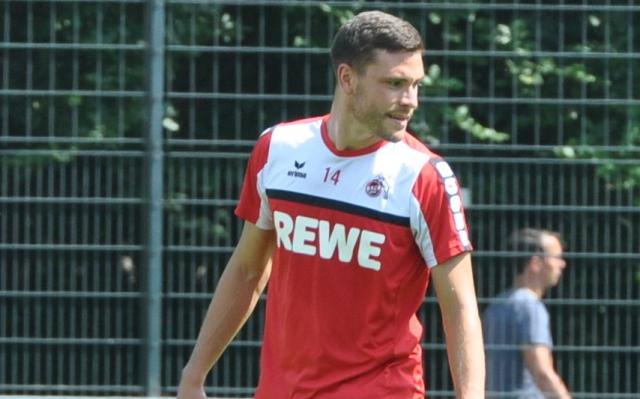 Jonas Hector, 1. FC Köln (36 caps, 3 goals)
The FC Köln captain is the most plausible starter at left-back at the World Cup. Hector was the German national team coach Joachim Löw's first choice at Euro 2014, and he played every match during the World Cup qualification until he was injured in September last year. The 27-year-old returned from injury in January and was called up for Germany's friendly matches against Spain and Brazil in March.




Hector played 90 minutes in the 1-1 draw with Spain and spent the match against Brazil on the bench. He may have his offensive limits and isn't the kind of full-back who always looks to take opponents on, but he is experienced, defensively sound and solid on the ball.


Marvin Plattenhardt, Hertha BSC (6 caps, 0 goals)
The 26-year-old is a fairly new face in the German national team and only made his debut in a friendly against Denmark in June last year. Plattenhardt was one of the players who got the chance to fill in for Hector during the Köln skipper's injury period, and to this date, he has made six appearances for Germany – the latest being in the most recent match against Brazil when he played 90 minutes in the 0-1 loss. Plattenhardt has his biggest forces in the offense and is known for his great left foot that he uses for sharp crosses and potent direct free-kicks.

"I'm asked to push up as much as I can. Then all I've got to do is cross the ball or shoot," Plattenhardt has said of his role in the national team according to Bundesliga.com.





Marcel Schmelzer, Borussia Dortmund (16 caps, 0 goals)
The experienced Dortmund captain is no extraordinary player, but he is experienced, reliable, solid and always works hard. Yet, it seems unlikely that he will be called up for this summer's World Cup. He hasn't featured for Germany since May 2014, and his relationship with Löw appears to be strained – especially after Schmelzer has publicly shown his disappointment with his absence in the national team.

"There's nothing better than playing for Germany. I'm completely relaxed there, but for some reason it is not to be. It makes it rather difficult for me now that the coach has extended his contract," Schmelzer told Bild last year, hinting that he isn't exactly one of the Löw's favourites.


Philipp Max, FC Augsburg (0 caps, 0 goals)
Many believe that the Augsburg left-back deserves a call-up after impressing highly this season. With 12 assists this season, the 24-year-old is the Bundesliga's undisputed assist king. Max – an extremely skilled crosser of the ball – played for Germany during the Olympics in 2016, but he is still to feature for the senior team. The World Cup in Russia may come too soon for Max, but it won't be a surprise at all if he gets to play in the German national team shirt in the future.


Marcel Halstenberg, RB Leipzig (1 cap, 0 goals)
The 26-year-old made his international debut as he started for Germany in a friendly match against England in November. The defensively sound left-back looked to be a serious contender for a spot in the World Cup squad until he was hit by a cruciate ligament rupture in January which means he most likely won't recover in time for the tournament. But once Halstenberg recovers, it isn't unlikely he will get to feature for Germany again.