Hertha fail to build on strong start in disappointing 1-1 draw vs. Bochum
By Scott Reynolds
Bewildering coaching decisions and wasted opportunities charactize demoralizing draw for Berlin.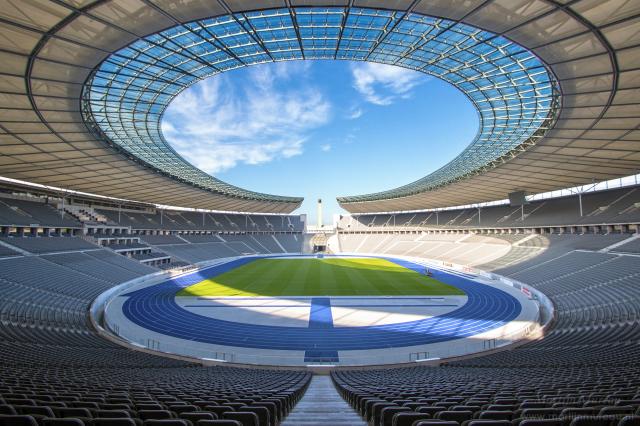 Photo: Martijn Mureau, CC BY-SA 4.0

Tayfun Korkut raised more than a few eyebrows when he left two of the 2021-22 season's strongest and most consistent performers for Hertha BSC on the bench in Suat Serdar and Marco Richter. The players he selected to start, however, rewarded his confidence early, creating multiple strong chances during the opening 10 minutes and pulling ahead 1-0 in the 23rd minute with a headed goal from Ishak Belfodil, assisted by a free kick from returning top striker Stevan Jovetic.


Three minutes into the second half, goalkeeper Alexander Schwolow managed to turn what should have been a routine save into a perfect assist for opposing striker Sebastian Polter, and brought the score even at 1-1, where it would remain until the end of the contest.

Hertha completely unraveled after the equalizer, somehow entirely losing the spark which made them so dangerous in the first half. Korkut's hesitance to introduce Serdar (subbed in at the 88th minute) certainly didn't help matters, as his ability to advance the ball through dribbling and shoot from distance was sorely missed and Vladimir Darida, who started in midfield in his place, offered little nothing in terms of offensive creativity.

After some recent strong showings, particularly recently against Bayern München, Schwolow was once again crowned with the goat horns he's become accustomed to wearing when he needlessly gifted Bochum their lone goal. While fan criticism of him since his transfer from SC Freiburg in 2020 has often been unreasonably harsh, it also can't be said that he hasn't earned it on many occasions. It's difficult to imagine him remaining at Hertha past this summer; both him and the team would benefit from a change of scenery. It certainly can't get much worse.

Recent signing from the K-League Dongjun Lee made his Bundesliga debut on the wing, coming on at 59', and showed he is already familiar with Hertha football by quickly surrendering possession whenever he received the ball in the attacking half. Why Korkut brought him on well before proven performer Richter is a mystery.

New arrival Marc-Oliver Kempf impressed early and throughout at centre-back, defending with composure and even making a few ambitious dribbles up the middle of the pitch that Joël Matip would have been proud of. He calmly defused several dangerous situations, and was free of blame on the one goal against-while CB partner Niklas Stark performed one of the confused pirouettes that have become all too familiar to the Hertha faithful in recent years. If one could sum up the past three or four seasons for the Berliners in a single image, the frequently seen look of surprise, apprehension and, ultimately defeat, that shows itself on Stark's face before many of Hertha's goals against would be at the top of the pile.


Bochum continues to bank valuable points and now stand six above the relegation zone. A draw against their direct rivals for the dubious honour of demotion, on a night when they were far from their best, is nothing to sniff at, and they stand good chances of retaining their Bundesliga tenure for at least another year.

Hertha are still searching for their first win in 5 tries in 2022. If they aren't able to pick up 3 points at Greuther Fürth next weekend, the threat of relegation will very suddenly become very real.



More about the match
More about the teams