Flick, Kimmich, and Hartmann react to Nations League draw: "It's too little for us."
By Peter Weis @PeterVicey
Goalscorer Joshua Kimmich and Bundestrainer Hans Dieter Flick were somber and critical of the German national team's performance following Saturday night's 1-1 draw with Italy in the Renato Dall'Ara in Bologna. 

Writing a post-match commentary for Germany's preeminent footballing publication, veteran German journalist Oliver Hartmann noted that the block of five FC Bayern München outfielders in the starting XI simply weren't up to the task.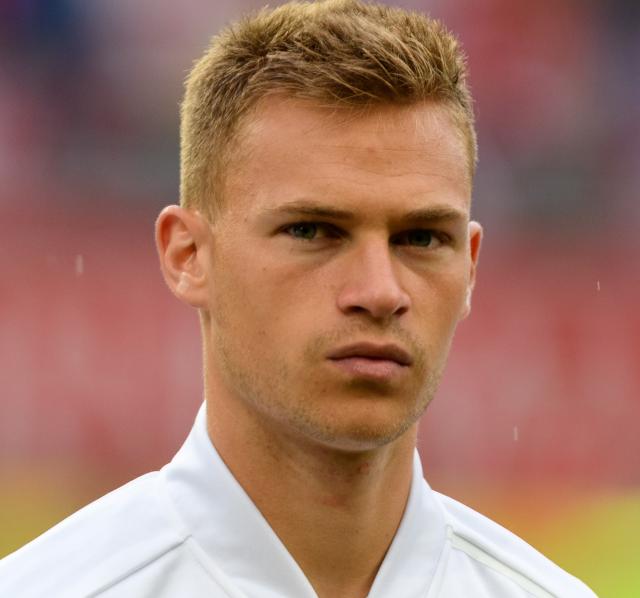 | | |
| --- | --- |
| Joshua Kimmich. | Photo: Granada, CC-by-SA 4.0 |
A second consecutive draw under the Hansi Flick coaching regime ensured that Germany's new Bundestrainer remains undefeated through ten fixtures in charge of the country's national program. There remained a noticeable disappointed tenor to the post-match reaction, at least insofar as goal-scorer Joshua Kimmich and Flick himself were concerned.


"It doesn't matter if it was fair result or or not. It's too little for us, we wanted to win today," Kimmich noted afterwards "We didn't manage to impose our game on the pitch. We didn't bring the type of intensity people should expect from us."

Kimmich made certain to clarify that he was disappointed with himself for not scoring the go-ahead goal shortly after he furnished the equalizer. The FC Bayern midfielder made it a bit too easy for Italian keeper Gianluigi Donnarumma during good opportunity shortly after the 1-1.

"One could have converted that one too," Kimmich noted with some wincing annoyance, "It's a bit of a shame, I would have liked to have scored the second"

Trainer Flick clearly specified what he felt were the positives to take from the performance. One could tell from his body language that the stretches meeti9ng his stamp of approval were few and far between.

"The first quarter of an hour was quite okay," national coach Hansi Flick told German broadcaster RTL after the match, "Then we didn't quite find the spaces, made a lot of mistakes, lost our rhythm and lost control slip through our fingers. If I could take a positive, the team did come back and tried to play for the 2:1."


Both Kimmich and Flick emphasized that they expected much better against England in the next fixture on Tuesday. Weighing in for Germany's top footballing publication, Kicker Magazine, senior editor Oliver Hartmann had to reserve some criticism for the five Bayern players playing behind Timo Werner in Flick's 4-2-3-1.

Serge Gnabry and Leroy Sané handled the wings. Thomas Müller played at ten. Kimmich and FCB friend and colleague Leon Goretzka got the go as the double sixes. Hartmann pointed out that the connection of these teammates on axes and planes should have supplied better football.

"Serge Gnabry and Leroy Sané barely managed anything," Hartmann wrote, "Thomas Müller, for all his due diligence, was largely disoriented in his search for a connection. As for the double-six, Goretzka Joshua Kimmich, dragged out possession instead of driving it."

"Overall, it was a rather sobering assessment for Flick," Hartmann continued, "The proper mentality was only evident in the final phase. The performance was far too flawed, slow, incoherent and generally disappointing. The Bayern players looked fit, but lacked coordination after a three-week break from competition."

"Things have to get better," Hartmann concluded, "Tuesday's match against England--big World Cup favorites--at the Allianz Arena will give the DFB squad the opportunity to show a different character. There's still time to ignite the tailwind that should carry the team through to the World Cup."



More about the match
More about the teams