Baumgart on lineup changes: "That's why I'm the coach"
By Jonathan Dicks @Jonathan_Dicks
Steffen Baumgart replaced seven players in the lineup that won against Dortmund last weekend and defended his decision after the game in their midweek loss to Partizan.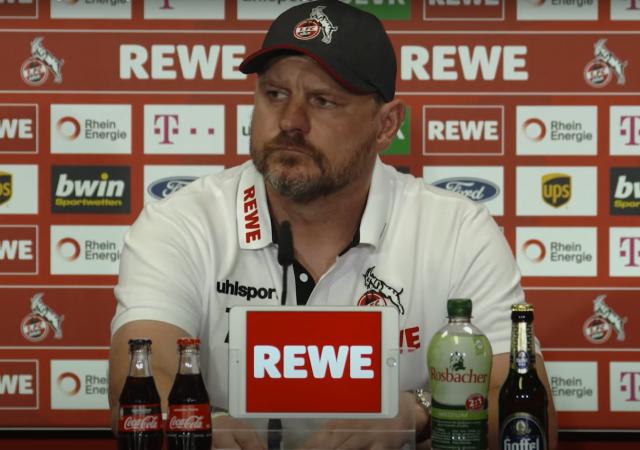 Head coach Steffen Baumgart made loads of changes to the starting lineup in Köln's loss to Partizan in the Conference League. The decision to rest players is understandable with a brutal month ahead, as the Billy Goats are forced to play several games every single week leading up to the World Cup.


After the game, Baumgart was asked if he played his B squad against the Serbian club:

"We know that (Jonas) Hector and (Ellyes) Skhiri have a different quality than the boys who may have been on it today. I made my decision consciously and made it right. That's why I'm the coach and no one else. I will continue to make these decisions - and the fans will support them. We won't talk about A and B because we don't have an A and B."

Köln now turn their attention to the derby against Gladbach on Sunday and Baumgart says the lineup will change drastically once again:

"We will then play again with a different lineup. It's going to be just as intense. I hope it's going to be peaceful and beautiful."



More about the match
More about the teams