Kicker Report:
Leverkusen headed for possible snafu over Mbamba transfer
By Peter Vice @ViceytheSS
With virtually all major footballing media sources now confirming that Bayer 04 Leverkusen and Noah Mbamba-Muanda have agreed to terms, Stephan van Nocks of Germany's Kicker magazine nevertheless writes that there are plenty of stumbling blocks to the actual deal.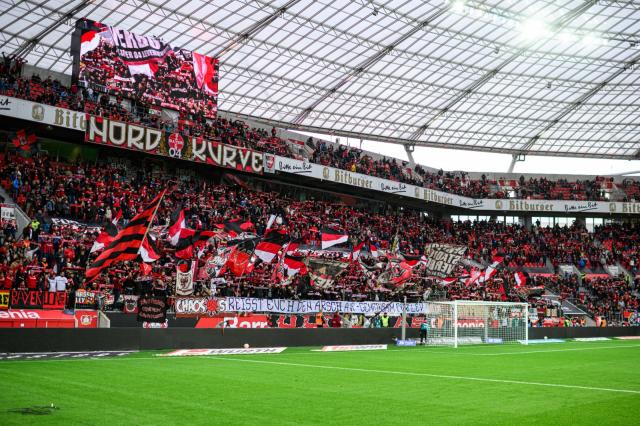 Photo: Bayer 04 Leverkusen

Despite the confirmation of Dutch, German and Belgian new sources - not mention the patented "here we go" from Italy's Fabrizio Romano - a new long-term contract for Belgian youth talent Noah Mbamba-Muanda in Leverkusen might still not lead to a transfer. After reporting on the negotiations earlier in the day, Stephan van Nocks of Germany's preeminent footballing publication writes there are still some problems with the deal.


Van Nocks confirms reports that a deal has been signed, yet points out that Club Brugge could still force a winter transfer for their prized prospect. Mbamba - the youngest player ever to make the leap to the club's senior side and (shortly thereafter) the youngest ever to represent the Blau-Zwart in the Champions' League - has already been relegated to the reserves after he showed no interest in extending his current deal.

Van Nocks writes that Brugge could react to Mbamba's decision to join Germany's red company team on a free by sidelining him permanently for the duration of the current campaign, effectively rendering the entire season a loss for the 18-year-old. Moreover, interested EPL sides such as Crystal Palace and Chelsea F.C. might also approach Brugge with offers of lucrative transfer fees in the current month. In a not unheard of tactic, Brugge could compel Mbama to negotiate with them instead.

In another not unheard of machination in the world of footballing administration, Brugge could also force a transfer fee out of Leverkusen during the current window. Mbamba's non-usage has depressed his estimated market value to €3 million in the latest transfermarkt listings, but Brugge certainly feels that their prodigy is worth more than that. In any event, it appears as if the simple act of committing to Leverkusen from next season onwards won't be easy for the youngster.


Belgian talent Noah Mbamba to Bayer Leverkusen, done deal and here we go! Full agreement in place, been told it's all sealed on long term contract. 🚨🔴⚫️🇧🇪 #Bayer #transfers

Highly rated 2005 talent, Mbamba will join Bayer as free agent in the summer from Club Brugge. pic.twitter.com/vBk0Bi0dKl

— Fabrizio Romano (@FabrizioRomano) January 12, 2023
More about Noah Mbamba