Emre Can:
"The season hasn't been satisfying for me at all"
By Rune Gjerulff @runegjerulff
Emre Can admits he's dissatisfied with the season so far, but insists he's not thinking about leaving Borussia Dortmund.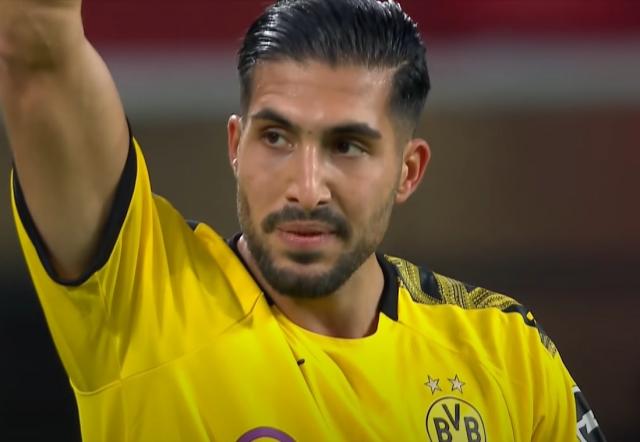 Borussia Dortmund's Emre Can is not happy with how the first half of the season went for him.




"It wasn't easy," admitted Can, who has started just three Bundesliga games this term, in an interview with Kicker.

"I came back from holiday with an injury, and then I felt like I was behind all the time and didn't play as much as I had hoped. In the last few years, I almost always played when I was fit. That's why the season hasn't been satisfying for me at all so far. I want to impose myself in training, prove myself in the games - and then hopefully it will get better," he added.

"It hasn't been good, I have to be honest with myself. I can do much more, I know that. Many people in the club know that too. My goal is to show that again and to step on the gas. But maybe my problem is that I sometimes want too much, so I have to calm down."

Even if things haven't gone according to plan for Can since his move from Juventus in 2020, the 29-year-old insists he hasn't thought about leaving.


"No. I'm happy here, things are good at the club, and I'm also close to my family in Frankfurt. It's a good fit," he emphasized.

However, whether he extends his contract, which expires in 2024, is currently unclear.

"I have already thought about my future, but there is no concrete plan at the moment. I'm happy in Dortmund at the moment, my contract still runs for one and a half years. What happens after that is still far away," noted Can.



More about Emre Can
More about Dortmund