Labbadia calls for patience while Schmidt and Wohlgemuth discuss transfers
By Peter Weis @PeterVicey
New VfB Stuttgart trainer Bruno Labbadia called for patience after his first match back with an old club ended in a 1-1 draw with FSV Mainz 05. 

Mainz and Stuttgart personnel executives Martin Schmidt and Fabian Wohlgemuth also commented on ongoing dealings in the current transfer window.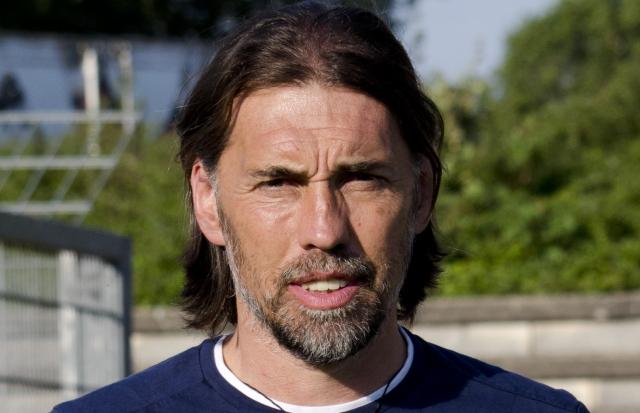 Back in Swabia for the first time in nearly a decade, new VfB Stuttgart head-coach Bruno Labbadia knows precisely what is task is this time around. Having developed the reputation of a gaffer who can save sides from relegation, the 54-year-old is tasked with ensuring that the Württembergers avoid the drop. The sought-after turnaround, Labbadia emphasized in his post-match interview with Sky Germany following Saturday's 1-1 draw with Mainz, will take time.


"All the things we see that we want to change, we will not change in four to five weeks," Labbadia told the broadcaster, "I've explained to the players exactly what we need. We have said again and again that we have to work on things, we will do that. We probably deserved all three points today, but the question of how we deliver the right results remains."

Defender Waldemar Anton revealed that Labbadia had held a rather intense meeting to discuss specifics in the dressing room after the full-time whistle during the post-match presser. The topic, unsurprisingly, revolved around finishing chances by being more focused in front of goal. Stuttgart did maintain a slight xG advantage over their Rheinhessen guests.

All the same, it wasn't a thoroughly inspiring performance from Labbadia's charges. A bit of bad news concerning Labbadia's plans for retooling the midfield was confirmed by new VfB Stuttgart sporting director Fabian Wohlgemuth at the presser. The new club executive confirmed reports that Labbadia's former captain Joshua Guilavogui would not be permitted to transfer over from Wolfsburg.

Wohlgemuth specifically stated that Guilavogui had been forbidden from transferring. The new club personnel exec. also hinted that Labbadia's squad for the relegation-fight might already be set. The cash-strapped club, in Wohlgemuth's words, needed to take the "economic framework" into account.

Mainz sporting director Martin Schmidt, meanwhile, dropped strong hints that Mainz would be searching for some attacking reinforcements before the transfer window closes early next week. An injury to Delano Burgzorg and persistent problems for striker Jonathan Burkardt left head-coach Bo Svensson relying on Aymen Barkok high up in attack. The plug-in didn't work terribly well and the club has some financial wiggle room.

"It's clear that we're looking at what we can do offensively," Schmidt noted, "We don't have to, of course. It looked like we were too satisfied with a draw from a certain point on. There were some good things, but there's some insecurity as to where we stand."



More about the match
More about the teams